Importance of Communication Tools
The importance of communication tools in today's workplace cannot be understated. They're nothing short of a necessity. From communication apps to wellbeing software, communication tools are a reaction to the ever-widening horizon of needs expressed by modern-day employees. No longer is it enough to provide a financial incentive in exchange for loyalty, people have to want to work for a company - they need to feel motivated, connected and engaged.
The reliance of communication tools in today's day and age are a reflection of circumstance. They're a modern-day hybrid that meld the traditional functionality of intranets/extranets with new high-tech employee solutions. Used by businesses, enterprises and corporate bodies worldwide to help in the operation across a broad spectrum of things, communication tools have completely redefined the world of work forever.
But why exactly are they so integral to the success of your business?


Better Connectivity
Every business values connectivity. That's why the importance of communication tools has come to the fore in recent decades. They offer businesses more connectivity and flexibility than ever. Thanks to features like instant messenger, social timelines and more, teams can connect with their colleagues and other departments in a heartbeat. Faster and more user-friendly than their traditional counterparts, (we're looking at you intranets) communication tools have afforded workers more flexibility and more touch points to help employees be more productive and aligned.
No more trailing through meandering email threads or having to awkwardly introduce yourself to a co-worker that you don't know. Communication tools are social by their very nature and encourage interactivity between all your teams. Users often have their own dedicated profile, complete with their own detailed information and personalised feed. You don't have to look far for the information that you need.
In today's modern world, deskless workers are much more prevalent than they once were. Historically, they've been neglected by businesses in favour of employees based in the office or at home. These days, it couldn't be any further from the truth. Deskless workers make up more than half of the global workforce and as such make up for a huge proportion of employees. In fact deskless workers:
Recent technological developments over the course of the past few decades has seen remote workers provided with the same connectivity and accessibility as their office based counterparts. The importance of communication tools, can in some degree be associated to their ability to cater to all types of employee, allowing everyone benefit from the technological capabilities, rather than just a few. In fact, a recent survey showed that...
82% respondents planned to increase spending on deskless workers
83% of retail outlets in the survey planned on increasing deskless worker expenditure
Those planning to increase expenditure reported an average increase of 31%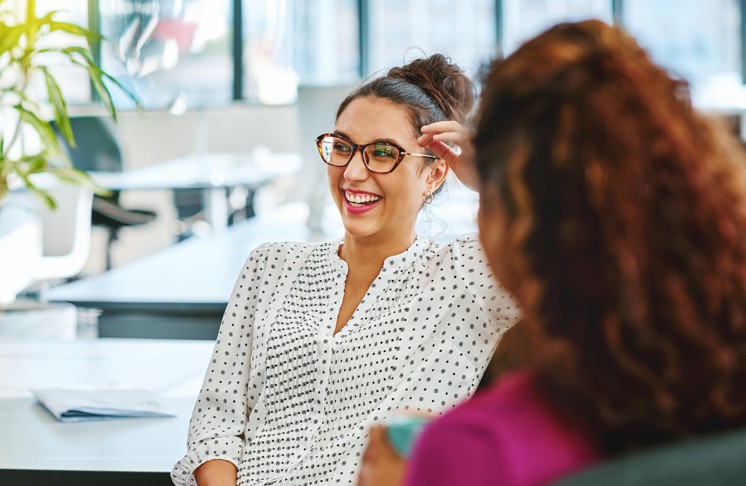 Better Collaboration
Collaboration is essential for even the most basic professional set-up. Communication tools let your teams collaborate more efficiently thanks to a selection of collaborative features: applications shared areas, document storage, extranet functionality - the list goes on.
Working on a project or need to share important documents with your team? Communication tools are the ideal solution! Keep everything you need in one place and let employees access documents or messages wherever they are, on any device.
Remember, the easier your people are able to work together, the more productive your workforce will be.


Better Efficiency
Do you value efficiency , practicality and streamlined processes? Then it will no doubt the importance of communication tools hasn't passed you by. If it has, it shouldn't! Communication tools have adopted the traditional practicality and functionality of intranets whilst entertaining a much broader spectrum of abilities.

This means that whilst they're fantastic tools for boosting employee engagement and wellbeing, they're also great at making typical business procedures like administration much more simple and streamlined. From holiday plans to staff rotas, communication tools are a one-stop solution for all your administrative needs.


Better Employee Engagement

Employee engagement is extremely important for businesses that want to support sustainable company growth and high retention rates. Part of the importance of communication tools is that they facilitate better employee engagement. Achieving strong employee engagement is an absolute must for those that want to follow in the footsteps of the world's biggest and most successful brands.

That's why so many companies are now adapting their overall strategies to incorporate a more employee focussed approach. Disengaged employees cost the UK economy up to £52-70 billion a year. Not only that but low employee engagement has a particularly negative effect on staff turnover. Unsatisfied employees leave companies, not the other way around. In fact, recent research suggests that a huge 91% of employees left their company the last time they changed jobs.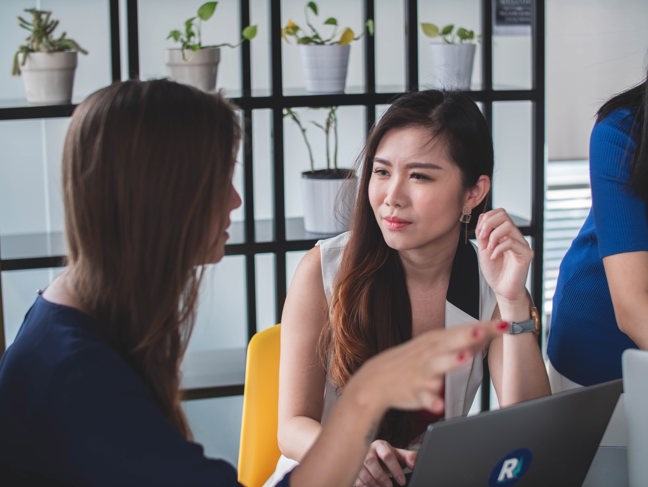 Better Employee Wellbeing
Communication tools are the quintessential champions of measuring and gauging employee wellbeing. The best way to increase employee engagement is to make sure that your employees are satisfied. Communication tools offer a lot of scope in this arena. From employee feedback surveys to employee recognition facilities, employee feedback can be gathered and then used in a variety of different ways.


Driven by Data
Communication tools present businesses with a unique opportunity to observe sentiment, wellbeing and engagement characteristics, all within the confines of purpose built software. Communication tools often feature purpose built data gathering tools enabling your people to observe data, trends and more in real time.

Communication tools help businesses refine their approach by using data to inform and validate strategies and decisions. The importance of communication tools when it comes to understanding how your business is performing cannot be overstated.
Company Culture
If you've not already gathered by now, the importance of communication tools is far reaching. are unique in their ability to improve the quality of office culture. Through their innate customisability, communication tools are able to be moulded to suit the feel and branding of the company. Custom groups, custom feeds and user generated content? Check.

This tailored suitability makes communication tools a breeding ground for better and more consistent engagement. By being able to to instantly connect people and departments, communication tools are a catalyst for team bonding. Thanks to social media functionality, employees are exposed to a consistent stream of company updates, news and branded content, helping to instil a general feeling of inclusivity.
Oak Engage - Your #1 Communication Tool Choice 
Oak Engage represents a powerful and user-friendly communication tool that seeks to enhance connectivity and collaboration. With our innovative features, we empower individuals and businesses to work more effectively. We've been voted #1 intranet in the UK by the institute of internal comms and work with some of the worlds biggest brands. Want to find out more?