Nothing is, or should be, more important to a business than the wellbeing of their employees. 
The UK Health & Safety Executive study into workplace mental illness showed that 822,000 workers suffered from work related stress, depression or anxiety. Mental health can be a delicate issue, but it is so common in and often caused by work. It is a conversation we all need to have.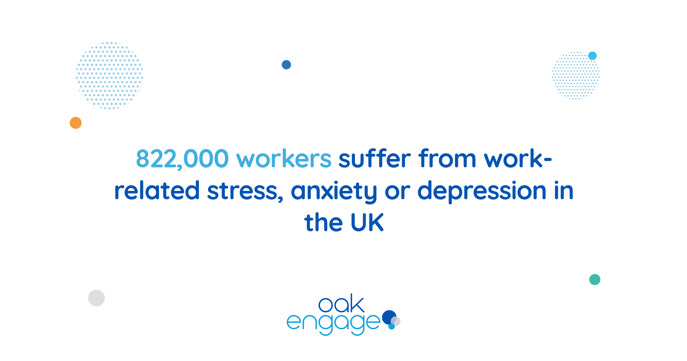 HR departments should be at the forefront of implementing practices that support employees. 
A motivated, healthy workforce will have endless benefits and will create a culture of positivity around the business.
Whereas a lack of support has detrimental effects to the individual and the organisation then suffers as a result. 
Oak Engage's Future of Working Report found that nearly a third of business leaders say mental health has contributed to staff turnover in the past two years, showing the damaging business impact when employees are not supported correctly.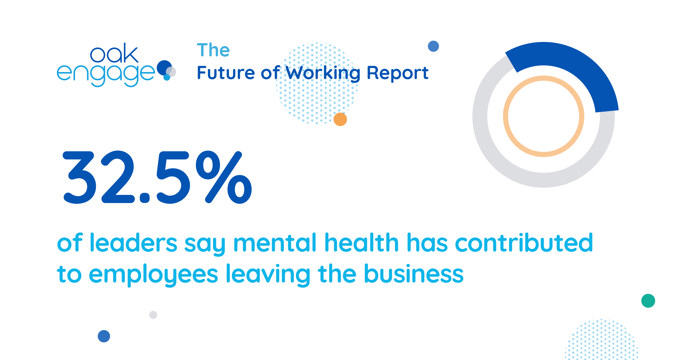 This Oak Engage blog will show how HR can provide employee mental health support through practical steps. Including: 
Encouraging Mental Health Awareness in the Workplace 
Flexible Working
Implement Employee Feedback 
Evaluate Employee Benefits
Mental Health & Wellbeing Training 
Correctly Discipline Employees
Conclusion 
Encourage Mental Health Awareness in the Workplace 
Before you can support any employee mental health schemes you must create an environment where employees are encouraged to speak and share. 
Only 13% of employees would feel comfortable discussing mental health showing that there has long been a stigma attached to mental health. Workers need to feel comfortable sharing, something that stems from the business culture and example set by leadership. 
In Oak Engage's Future of Working Report, expert on workplace culture, Lisa Seagroatt explains that positive environments start from the top: "Strong leadership and good communication are critical to creating healthy workplace cultures."
"Strong leadership and good communication are critical to creating healthy workplace cultures in a physical and digital sense"

Lisa Seagroatt, Workplace Culture Expert, Lecturer & Author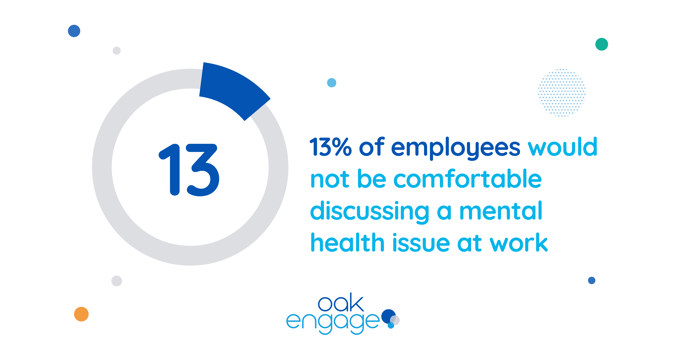 Establishing a form of mental health support - someone they can speak to in confidence is essential. This should also be extended to remote workers. 
A modern intranet can be the central communications hub for employee wellbeing strategies from wellbeing community hubs to instant messaging with a person of support.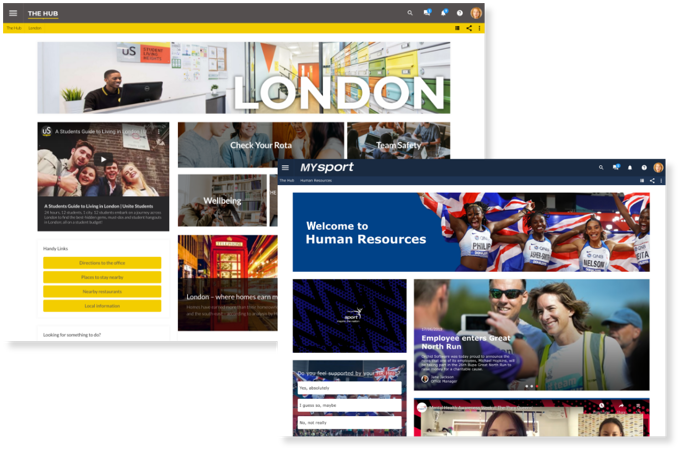 Flexible Working
Not only are employees with a healthy work-life balance generally more productive, it also improves their mental health. Unfortunately, a lot of businesses are still rigid in their approach, not realising that different workers have different commitments and needs. 
Implementing flexible working hours means employees can take some control of their working hours to best suit them. Stress caused by everyday things like childcare or getting to football training on time will be eased. 
Employees will still generally work the same hours, just hours that suit them better. In Oak Engage's Future of Working Report flexible hours were the preferred working option with 35.3% of employees choosing that. A flexible approach will result in happier employees.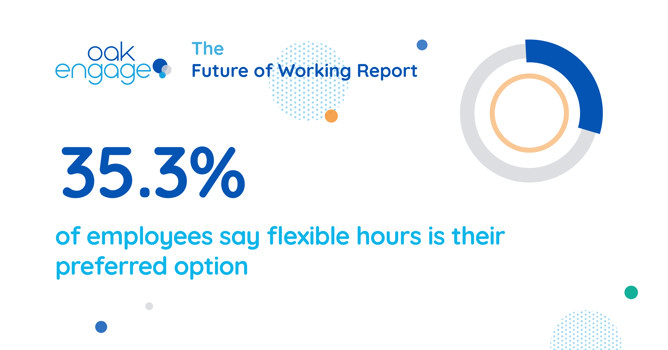 Implement Employee Feedback
If employees don't feel like their input is valued then why would they feel they really matter? Implementing regular employee feedback makes sure voices are heard.
With Oak Engage's Pulse Surveys and polls, everybody in the business can submit feedback in a virtual setting. You can create targeted or company-wide surveys so employees are only asked to give opinion on the things that matter to them. 
Oak Engage's analytics dashboard shows real-time insights from the surveys, so you can go one step further and action some of the data you've collected to improve the employee experience.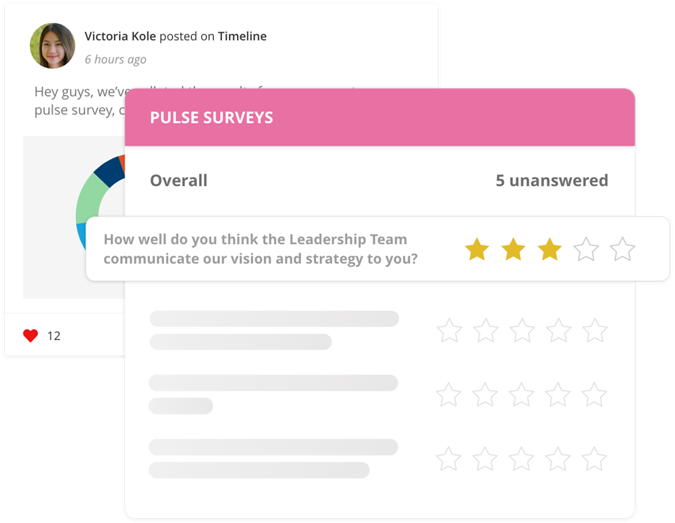 Evaluate Employee Benefits
The increased stress on workers and prevalence of mental health issues means you may have to rethink your offering. A key pillar of any wellbeing initiative is the benefits you provide employees that can help improve or prevent poor mental health. 
There are several benefits you can offer employees that are specifically designed to improve health such as:
Private healthcare 
Employee mental health initiatives (counselling services,etc.)
Mental health days 
Gym & sports membership discounts
But, you should also look generally at your benefits and evaluate if they empower your employees or in fact even hinder them. Here you review things like salary, holidays, reward programmes etc.  
Mental Health & Wellbeing Training 
Providing the right training for employees and managers is essential to them being able to address mental health in the workplace. 
With proper training they will know of the common signals and triggers of mental health conditions. Managers will be able to set an example and create an environment where conversations on these topics are no longer taboo. 
Oak Engage's Future of Working Report found that 24% of home workers suffered from isolation. Providing wellbeing training for remote workers will also help to equip them with knowledge and practical tips to avoid the detachment some feel.
When it comes to mental health & wellbeing, knowledge is most certainly power.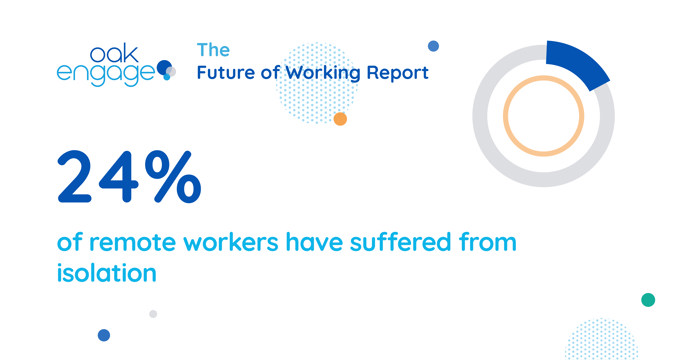 Correctly Discipline Employees 
The days where workplace discipline consisted of shouting and screaming are thankfully long gone (for most businesses). But, as we learn more about mental health issues we must also learn how to deal with employees making mistakes or output dropping. 
These can be products of mental health conditions, so it's important to create an environment where employees are unashamed of speaking freely and feel supported by HR. It is also important to not punish employees for something linked to any conditions. 
Toxic environments where there is a blame culture can also contribute to anxiety. HR leaders must be mindful of how they approach disciplinary matters and even the most critical of errors by employees must be approached with caution. Remember, an environment where mistakes are punished badly will hinder any innovation and even result in more errors. 
Conclusion
The wellbeing of employees is the most important thing for HR. To put measures in place to support mental health issues is essential to improving the mental wellbeing of employees as much as you possibly can. 
This Oak Engage guide will help you implement the steps to creating a positive and safe working environment.
How does your HR department support employee mental health? Is there anything we haven't mentioned? 
Join the conversation on our Linkedin & Twitter.