It's no secret that the workplace has been thrown into many changes over the past year, which has made businesses adopt a remote work culture. But with this new way of working comes a new question; can the workplace exist without an office? 
It's clear that remote working comes with many benefits. Two-thirds of employers have admitted that the increase of homeworking has boosted productivity and it gives employees a better work/life balance but many might fear the absence of an office could kill company culture.
What is remote team culture? 
Work culture relates to the shared beliefs, attitudes and characteristics of an organisation. Much like workplace culture, remote work culture is defined as the digital culture within an organisation that enables employees to stay connected to their organisation without being in a physical workspace.
How does remote work affect company culture? 
Remote working comes with many perks but there is also a negative side to this new way of work - the loss of company culture. For many businesses around the world, their company culture relies on employees coming together through team-building activities and to collaborate socially. However, with the workplace going digital and many employees now only seeing their colleagues over a video call, this has made the ability to come together as a company very difficult. 
Remote work can harm company culture in many different ways; the lack of social interaction can lead to a loss in workplace relationships. Good working relationships are important as they increase employee engagement and improve productivity. A poll conducted by the Royal Society for Public Health found that 67% of workers who had adopted a remote working strategy due to the pandemic felt less connected to their colleagues. Working relationships can suffer as a consequence.  
Along with the loss of workplace relationships, it can also be possible for your company beliefs and values to become distorted due to remote working. Gallup claims that employees who work virtually are more disconnected from their company's core values. It's incredibly important for employees to understand their company's core values and beliefs. Your company culture helps employees understand your business and is key to uniting employees and increasing engagement. Businesses that emphasise their culture to employees have seen 72% higher employee engagement than businesses that have weak culture.
Is remote working here to stay? 
Remote working has been successful for many businesses, with 58% of workers reporting a rise in productivity while working from home. Many bosses agree that remote work has had a positive impact on their employees.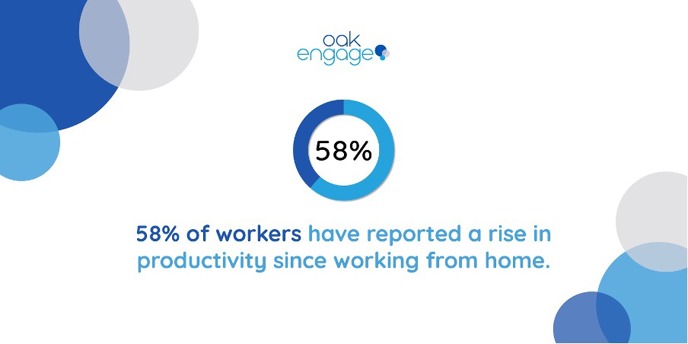 The benefits of remote working are far-reaching which probably comes as no surprise that many businesses are choosing to work remotely full time. High profile companies such as Facebook, Nationwide and Paypal have decided to allow their employees to work remotely full time. 
We surveyed over 2,000 UK residents and found that 76% of workers do not wish to return to the office full-time and that 68% agreed that UK businesses should give workers the choice to either work from home or in the office where possible. Furthermore, a survey conducted by Enterprise Technology Research found that the percentage of employees working from home is expected to double in 2021.
Why is remote work culture important? 
If your business has made the shift to working from home, it's important that you adopt a remote work culture. This will help strengthen bonds within your team, build trust within the workplace and enhance communication between employees.
How do you maintain and build culture while working remotely? 
If you're worried about losing company culture while working remotely, don't panic. Although your company culture might change slightly, it doesn't mean your core company values and beliefs have to. 
When building a remote work culture, you'll need to think of ways employees can connect virtually, how to facilitate employee recognition remotely and how to communicate your company's goals and vision clearly. 
Here are some ways you can maintain and build culture while working remotely:
Take full advantage of your intranet 
If businesses have learnt anything due to remote working, it's the fact that keeping employees connected is vital. Your company intranet is the perfect place to facilitate company-wide communication and encourage social interaction between employees. Oak contains unique features that enable teams to stay connected such as instant messaging, collaboration hubs and a main timeline feed. Your intranet will help to facilitate the social interaction part of your company culture.
Encourage open communication and feedback 
Remote working can cause employees to feel like there is a barrier between them and your company, which is why it's important to make sure you ask for feedback regularly. Whether your company has practised remote working before or it's completely new, it's crucial to get your employees to give feedback about the process. 
Letting your employees know that their opinion is valued encourages employee engagement, boosts morale and can improve the way your business operates.
Keep on top of communication 
In order to maintain strong working relationships while working from home, make sure you check in with colleagues regularly via video calls. A huge downside to remote work is that it can leave many people feeling isolated from their workplace or their colleagues. The lack of social interaction has been a miss for many employees during the pandemic; a survey of over 16,000 employees found that over a quarter of workers said the lack of social interaction has been the greatest challenge to their wellbeing. 
Video calls enable organisations to maintain human connection and to interact socially to strengthen working relationships.
Tools to help with remote work
Luckily with the advancement of technology, there are hundreds of tools out there that can help businesses with remote workers.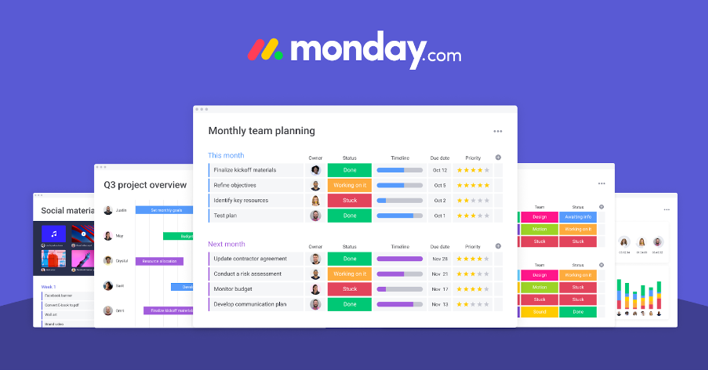 Best productivity tool 
Monday.com is used by teams to organise and keep track of work. It organises tasks into high customizable spreadsheets where teams can log the status of tasks, updates and any other relevant information. 
All employees can see active tasks and their status, it also makes it easier for managers to check the progress of a task without having to bother their employee for a report.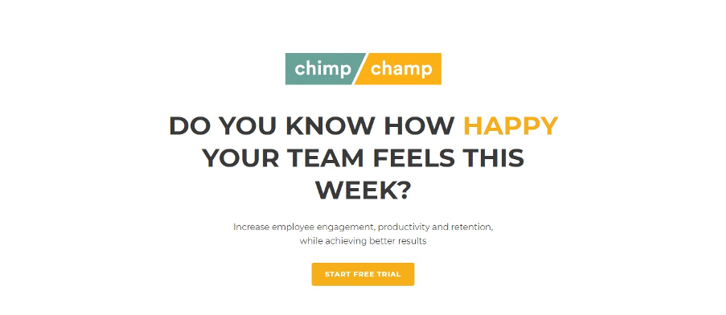 Best feedback tool 
Feedback is key to enhancing employee experience; gathering regular feedback from your employees leads to happier and more successful employees who are more likely to stay at your company for years to come. 
Chimp or Champ enables managers to keep on top of employee feedback and engagement by distributing a weekly 'happiness meter' to gauge how employees are truly feeling.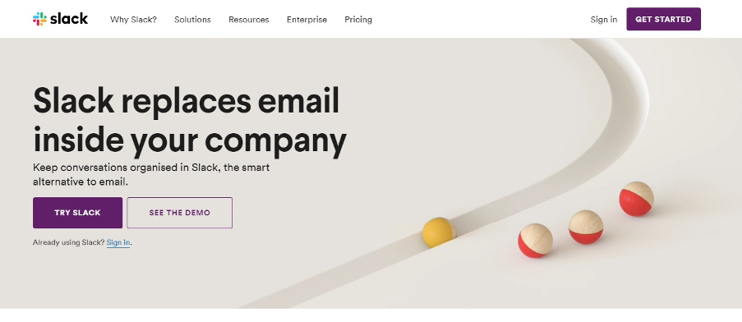 Best collaboration/messenger tool 
With remote teams, it's vital to keep on top of regular communication and social interaction with employees. Slack is a remote collaboration tool that facilitates communication between teams and can be accessed at any time, from anywhere.


Best all in one tool 
If you're looking for an all in one system that can fully support remote teams in their roles, Oak Engage ticks all the boxes. 
We've been helping businesses across the globe connect and engage their teams for over 20 years and more recently the drastic changes to the way we work have ramped up the need to connect workforces. 
Our unique intranet contains a variety of versatile features to keep your workforce engaged, informed and connected while working remotely. Here are some of the top picks that we think are a must-have to create a strong remote work culture.
Messenger 
Designed to enhance collaboration and improve social interaction between employees, our instant messenger feature enables employees to send a message to a whole group or a specific person. Messages can be sent instantly making it great for when you're working on an important project and you need instant collaboration from your team.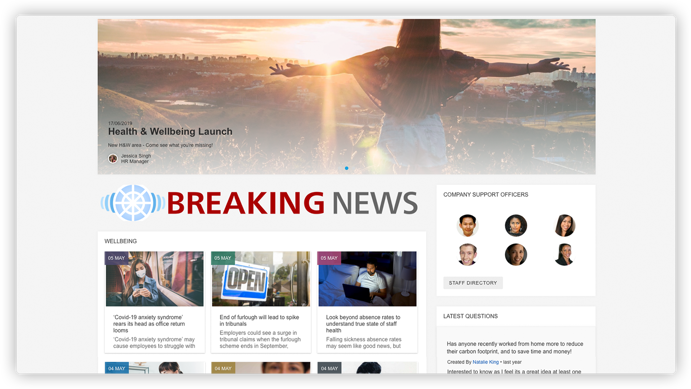 Latest news 
Currently, we're living in a world where news is changing rapidly and it's important as a business you keep on top of the constant flow of information. Our 'Latest News' feature gives employees a central location where they can keep on top of the latest company news and information. 
This feature is also incredibly versatile as you can manage the notices of news articles by making it a 'Mandatory Read' or 'Breaking News'. A mandatory read will ask the employee to confirm they have read and understood the article before allowing them back into the intranet. Alternatively, breaking news will appear across the employee's intranet in a bright yellow banner, making the news impossible to miss.
Employee recognition 
Employee recognition will be a top component of any strong business culture and you should make sure that you incorporate this into your remote work culture. Recognition can come in many forms and as a business - you don't have to spend a fortune to make an employee feel appreciated. 
Our employee recognition feature lets employees know that you care by celebrating milestones such as birthdays and work anniversaries.
Companies with remote work culture 
If you're feeling inspired to adopt a remote work culture take a look at some companies that work fully remote.
Facebook 
Because of the success of their working from home strategy during the pandemic, Facebook will allow 50% of their employees to work remotely forever, with the rest of the company remaining remote until July 2021.
Nationwide 
Nationwide recently announced that all of its 13,000 employees will be allowed to work remotely in order to control their work/life balance.
Salesforce
Salesforce has put an end to the 9-5 working day and offers three categories of flexible work for their employees. Employees have the option to work in the office 1-3 days per week, to work fully remote or to be fully office-based.
Dropbox 
Dropbox will let all employees work from home permanently and they have announced that their existing office spaces will be available for employees to go into work if they wish. 
Interested in learning more about businesses that have switched to a remote working strategy? Take a look at this article for more information.