Content Ideas | How To Create The Best Company Intranet

Your company intranet is a powerful tool that leading workplaces rely on to operate everyday. A well designed intranet with good content ideas is key for your company's success. 
Launching your employee intranet software is just the beginning of a successful digital workplace. A good balance and rotation of relevant intranet content is crucial to keep employees engaged, productive and connected. But, coming up with original intranet ideas may be harder than expected and it's something a lot of companies struggle with. In this blog, we'll help you to boost your user adoption rate and drive employee engagement through providing intranet content ideas for your own intranet portal.
What Makes Great Intranet Content?
There are various different types of intranet content that may share similar characteristics, but firstly, any content that you create must have a purpose. Whether that be to increase employee wellbeing, productivity or connecting colleagues across different departments, the biggest mistake that you can make is just creating content for the sake of it. Overloading employees with information isn't helpful and is more likely to disengage employees, hinder their intranet experience.
Having good content on your company intranet promotes collaboration, boosts connectivity and engagement. Your employee intranet portal is a channel where you can distribute important company information to your workforce. It also allows you to collect feedback and act as a digital workplace for users to interact with each other. Therefore it's so important to get the right content on your intranet. With that in mind, let's look at the most useful intranet ideas you can use to skyrocket your company engagement.
7 Intranet Ideas to Create the Best Company Intranet Content
Welcome New Employees
Introduce new employees with creativity and flair on your company intranet. Employee announcements give the whole workforce a sneak peek of a new hires' personality and particular interests. Every employee deserves a warm welcome when they join a company, so this idea gives others the opportunity to say hello and drop them a message. Giving a new employee a way to introduce themselves on your intranet software makes their onboarding experience a great one. With employee profiles, they have their own space to do so.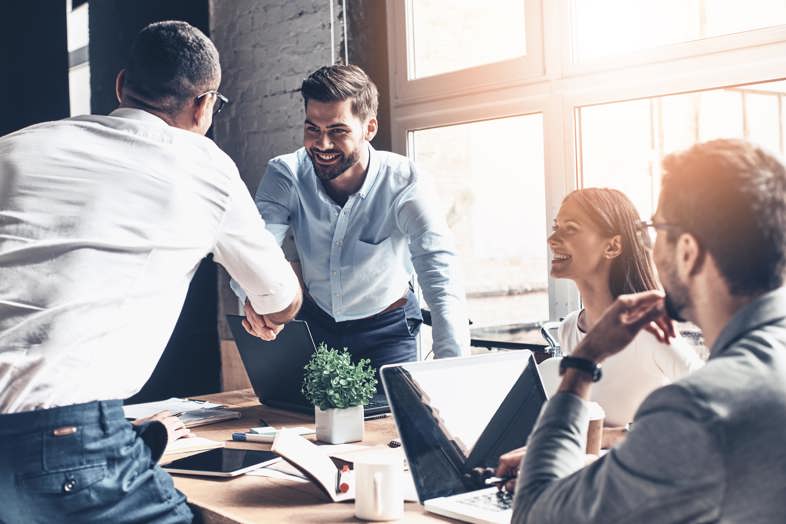 At Oak, our 'welcome' feature personalises your digital workplace experience for all employees, which reflects the organisation's company values and culture. We also understand that it's important for a company intranet to make it quick and easy for employees to learn as much about their colleagues as possible. This feature helps onboarding new employees and supporting them in getting to know the company better. Employee profiles also help people get to know each other on a more personal level, making it easier for the wider team to find common ground and access key contact information. 
Create News and Announcements
Keeping all of your employees in the loop and up-to-date with relevant company news and announcements can be a big challenge for large organisations. A news and social feeds page in your company intranet is the perfect solution. 
Oak's news and social feeds are personalised to employees. This allows them to see content that's relevant to them, creating a much more engaging and immersive experience. With social intranet software, employees have a space to create bonds and relationships with other colleagues. This drives productivity, collaboration and connectivity. Our trending content feature promotes content to employees that is proving popular elsewhere in the business. This unique feature provides suggestions on what content to view based on what their colleagues are searching for, enabling workforces to collaborate and align their activity.



Create a Sense of Community
Hubs are a great place to create a sense of community and are a great place to bring teams together. This gives employees a chance to connect and talk about something other than work. 
Hubs allow employees to come together and collaborate in a shared space. Whether you need to share content company-wide, want to share the latest user interface designs with a select group, or simply want a place to talk about the next social event. Hubs allow employees to instantly connect and target the right people.
Personalise Intranet Content
Adopting one size fits all approach can prove detrimental to your intranet experience. In any instance, Users won't want to view the same content on their employee intranet portal. Delivering relevant and personalized content will provide an incentive for employees to visit their company intranet more often and contribute to a higher adoption rate. According to data from Experian, email marketers experience a 29% higher open rate and a 41% higher engagement rate when they use a personalised strategy approach.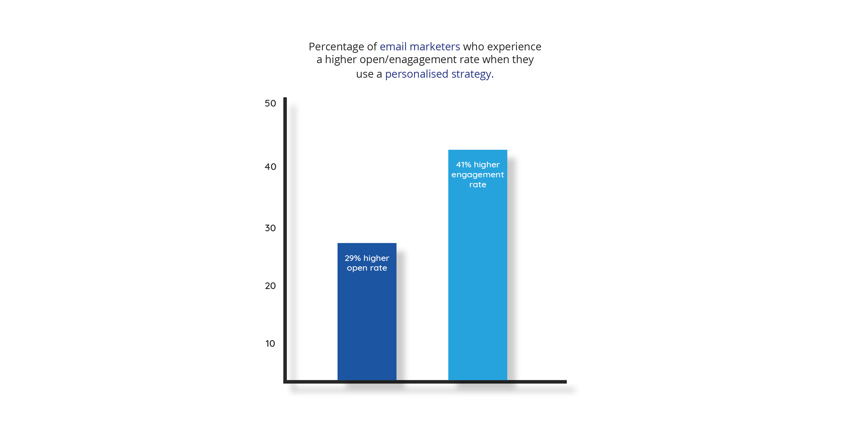 Oak's full customisation gives companies a digital workplace that reflects their organisation now and into the future. An intranet personalised to each employee is a crucial element for driving engagement and ultimate productivity.
Brand your Company Intranet
When it comes to making your intranet more personal to you and your employees, creating a new name is a crucial starting point. An great, often overlooked content idea is to create a unique name that embodies your company culture. It makes the company intranet that little bit more exciting for employees who use the software everyday. Naming your intranet gives it an identity and sets it apart from other organisations, as well as drawing users in and increases adoption rates.
Oak's branding functionality allows companies to brand their intranet, making it unique and distinct from other companies. The most commonly associated benefit of branding your intranet is corporate brand consistency, branding an intranet reminds employees they are working for a single organisation rather than a loosely-knit group of individuals. Among other things, this can contribute to a sense of community throughout the company. A strongly branded intranet can provide a sense of stability and enforce the sense of brand alignment.
Give your Company Homepage a Design 
Imagine what you want your company homepage to look like, then make these intranet ideas a reality. The intranet homepage is the first page that employees see so you want to make it look great to engage your users. 
With Oak's drag and drop page building features, you can customise your homepage to fit with your brand seamlessly. You can also control the layout of your page so important content and features are exactly where you want them to be.This includes your welcome feature, timeline, mandatory read or news feed.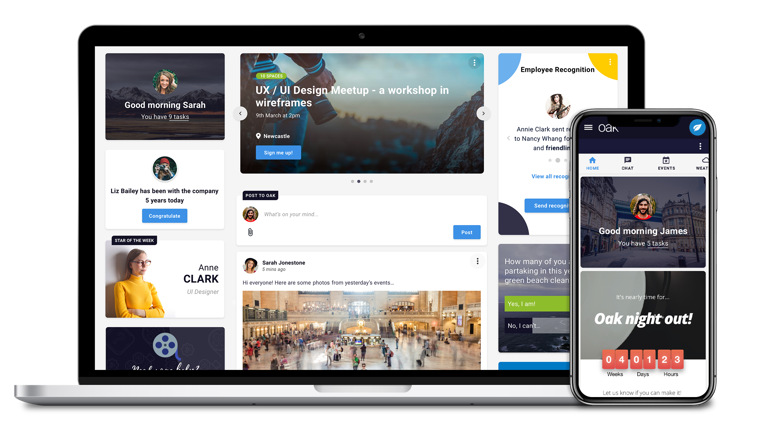 Highlight Employee Achievements 
One of the most useful intranet ideas to boost employee morale and productivity is by celebrating achievements through a dedicated space within your company intranet. Almost 90% of employees who received thanks or recognition from their boss report feeling high levels of trust in that individual, whereas the figure was only 48% among workers who did not receive any recognition.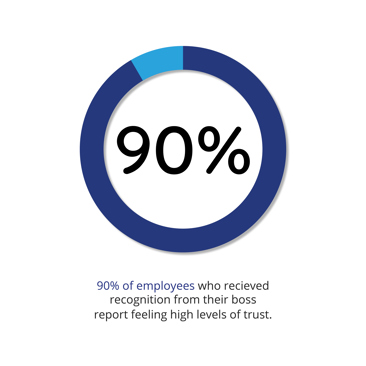 Fortunately with Oak, our employee recognition tool helps companies boost morale and let their employees know that they care by celebrating milestones like birthdays and work anniversaries. The employee recognition feature has an inbuilt timeline, meaning employees can comment on achievements at any time. This creates a positive working environment, which will in turn, boost morale, improve employee wellbeing and increase collaboration and productivity.
Creating content ideas for your company intranet may seem challenging at first, but if you follow these 7 simple ideas, it will massively improve your employee intranet software. If you're still looking to implement an intranet for your organisation, we'd love to hear from you and have a chat on how Oak could work for your business. Feel free to get in touch or book a demo today.
If you found this piece useful, be sure to share and give us a follow on our social channels below.