Internal brand messages are shared 24 times more frequently when advocated by employees. Just think about how much easier the job of internal comms would be if the workforce championed and were proud of the company. It certainly doesn't harm your external marketing either! 
However, this is easier said than done. Employees see all inner workings and under the veneer of external marketing. To get brand advocacy you need employees to be engaged, aligned and generally feel positively about the company and their role.
In this blog we will explain to you how a bespoke intranet portal can help promote brand advocacy.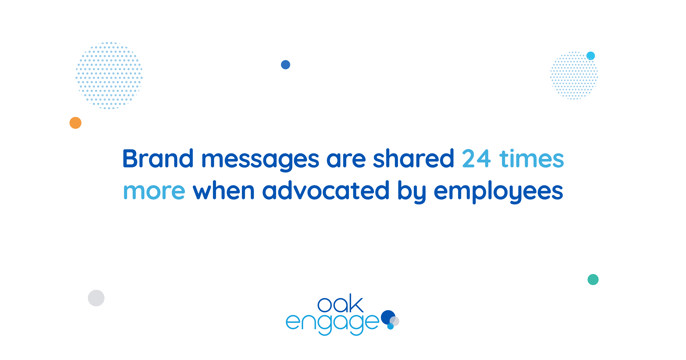 What is Brand Advocacy?
Internal brand advocacy is when employees proactively support the organisation through word of mouth or share messages on their own accord. People who do this are often referred to as 'brand ambassadors' or 'brand advocates'. 
Brand advocates tend to feel passionate about the organisation and are happy to promote in a very genuine way. They're influential to the workforce as they are often very visible on social platforms, discussing the business both internally and externally. 
Why is Brand Advocacy Important for Employee Engagement?
Employee engagement has many benefits for a business, with 71% of executives saying it is critical to the company's success. Brand advocacy can be a real boost to engagement in your workforce. 
We have established how brand advocates can help create positivity around the brand and why employee engagement is important, but why is the former important for the latter…
Employees who feel a bigger connection and feel good about their employer are generally going to be more engaged and want to do a better job. Here's why:
---
Recommended Reading 📖:  Employee Engagement Guides for HR Experts
---
Builds Employee Trust 
Nielsen reported that 92% of individuals trust word-of-mouth recommendations, showing how powerful it is. You can have all the fancy marketing in the world, nothing is as effective as individuals speaking or sharing positive things. 
People trust the opinions of others, particularly colleagues or those in similar circles. As a result, the presence and positivity of brand advocates in your business will spread through the workforce.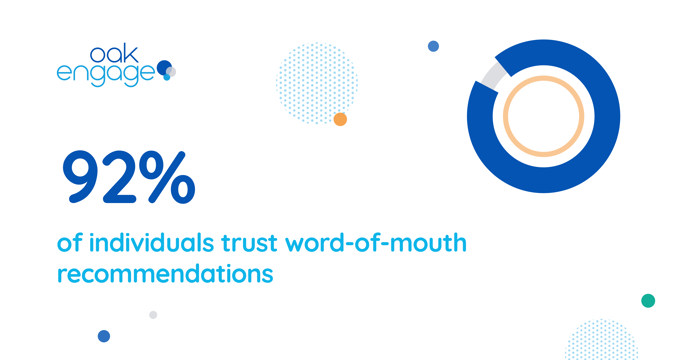 Establish Leadership and Personal Brand
A modern day intranet helps employees to establish their own personal brand as content leaders in their own right. Through a range of mediums they can post regular and themed content, like videos, blogs and so much more. 
As a hub for organisational updates, leadership can also be more visible and post content of their own. Leaders can also make themself contactable via a staff directory, encouraging a more 'open door' policy. In a world where CEOs and directors may be hard to reach and relate to, Oak's solution allows leaders to be at the forefront.
How Can a Bespoke Intranet Platform Help with Brand Advocacy? 
Sharing on Intranet Social Feeds 
Your intranet social feed is the perfect brand advocacy platform. Not only can brand advocates post and share content themselves they can also create more champions of the brand through engaging content to align employees. 
Oak's social feed facilitates multimedia content and through Smart Delivery you can target content that is specific to the individual, based on relevance and their behaviours. 
The ease of creating content means that content owners can easily keep newsfeeds fresh. Oak's Adaptive social features and Adaptive Intelligence help to align employees to brand messages than through intuitive social technology.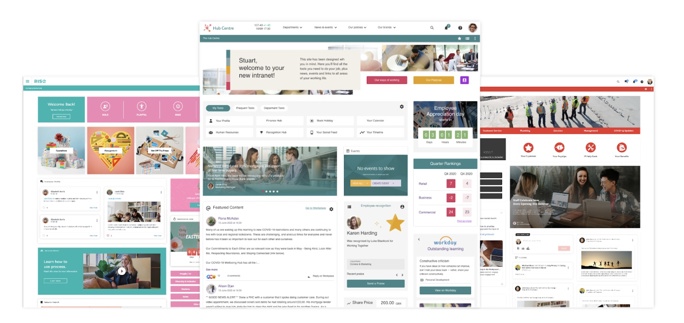 Idea Generation
If you want your employees to be innovative, particularly when it comes to content, you need to provide them with spaces to be creative and bounce ideas off each other. Oak Engage's solution does just that. 
Not only do the social and content feeds allow employees to post multimedia content that's on-brand, they can create groups through hubs to share ideas for content. Why not create a 'Brand Advocates' hub, where they can come up with ideas aligned to the brand, wherever they are. 
Recognition and Celebration
A Great Place to Work survey found that recognition was the biggest driver in great work, with 37% of respondents saying this. With recognition held in high regard, celebration of employees creates goodwill in the workforce and with it, brand advocates.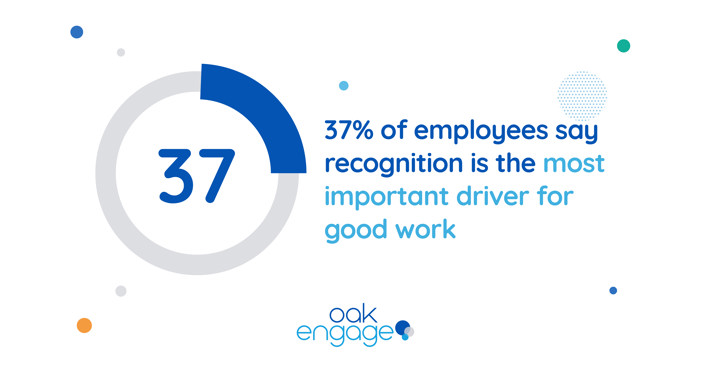 A recognition and reward programme is costly though, right? The fact is it doesn't have to cost money or even time. 
Recognition can be as simple as a post the company timeline or a message. Oak Engage facilitates simple recognition that will be seen by the whole business. The recognition feature will show the appreciation of efforts or work and help to develop a culture of recognition throughout the whole business. 
Employee Training
With effective training, you can give chosen employees the knowledge they need to utilise the intranet as a tool for brand advocacy. Not only can Oak Academy courses (built-in to your solution) help them to create content and get the most out of features they become champions of the solution for the whole company. 
Our Customer Success team can also provide bespoke training sessions for required employees.
Measure Success
You may not think that brand advocacy is measurable, but there are several metrics that can evaluate if you have the right technology. It is also very important in measuring engagement and effectiveness of the content you're posting. 
With Oak Engage, your analytics dashboard allows you to observe the success of your intranet and content in realtime. Engagement and user figures will tell you a lot about what time of content will get employees onside and how effective a tool your intranet will be in reaching your workers.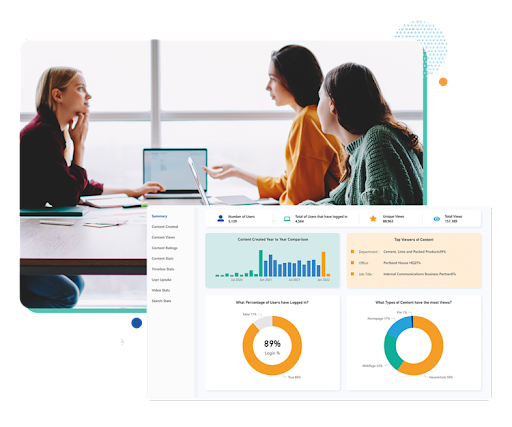 We will take a closer look at measuring brand advocacy later in the blog.. 
How to Ensure Effective Brand Advocacy
An effective strategy is absolutely essential to promoting brand advocacy in the workforce.
Here are some practices that can help you ensure effective brand advocacy: 
Identify Your Advocates 
There are different things you need to consider when it comes to brand advocates. You can delegate this to specific employees or it can be more organic, where an employee will take the role on themselves. If it is the former, consider who will be a trustworthy source and who will have the influence to amplify your message. 
Make Your Intranet User-Friendly
What is the point of revolving your brand advocacy strategy around your intranet if no one wants to use it? Even if they use it out of compulsion, they won't engage with what's on it if usability is poor. 
Oak's design team will create homepages aligned to your brand and specification. The easy-to-use drag and drop functionality also means you can customise homepages to include the applets your employees want and need, without the need to involve IT. A mobile app will also encourage deskless workers to get involved..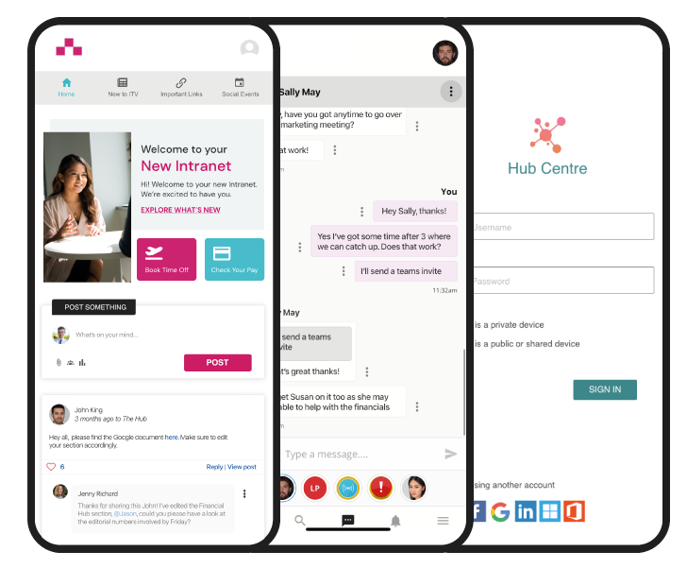 Post Consistently
If you don't post to your company timeline regularly, your influence will not reach its potential. Out of sight, out of mind. Having a regular posting schedule will create a stronger presence. 
During the early months of the pandemic, 90% of employees wanted at least weekly communication from their employer. With remote working remaining a staple of modern working, employees will demand the same from their employers. If they feel like they're in the dark they will not be jumping to be champions of the brand.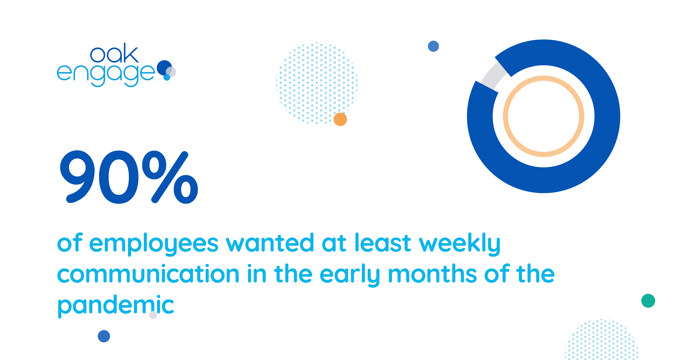 Listen to Your Employees
Employee feedback is essential to them feeling valued as an individual and loyal to the brand. Involving them in the conversation makes them feel more part of it and more likely to champion the business. 
Through Pulse Surveys and polls, you give employees the avenue to feedback and make their voice heard. Not only this, you can use the insights through the analytics dashboards to change aspects of the employee experience to create more brand advocates.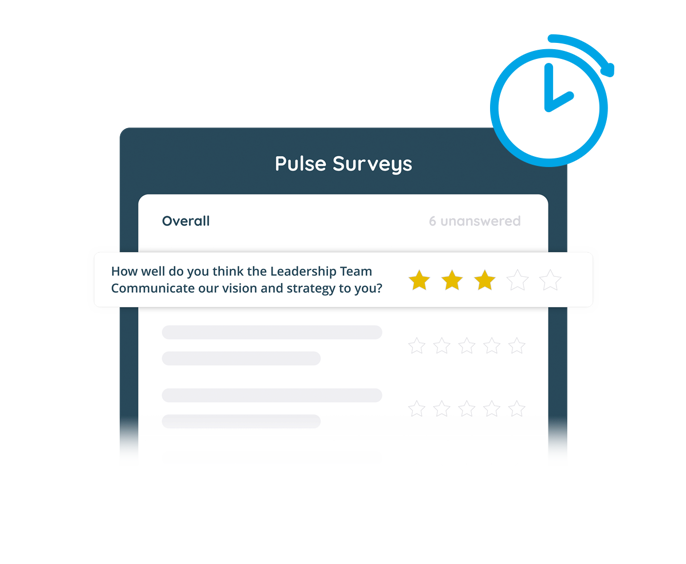 Measuring Your Brand Advocacy Success
You understand the benefits and have put these practices in place, great! 
But how do you measure the success of your brand advocacy practices and where you can improve, without the proper metrics? The truth is you can't. It's like buying a house and not maintaining it. 
Here are things you need to consider how you can measure brand advocacy success. 
Are You Meeting Your Goals?
When possible, you should always set objectives to measure success in any area of the business and brand advocacy is no exception. Set SMART objectives that you can monitor throughout your timeline, making changes if necessary. 
SMART objectives are the most effective way of measuring whether or not goals are being met. 
Your Bespoke Platform 
If you have invested in a bespoke intranet designed with your brand at the forefront, you're on your way to better brand awareness. If this solution is Oak Engage, your platform is equipped with the tools to measure how the intranet and content itself is working towards brand advocacy!
Real-time analytics allow you to measure content engagement, platform usage data and Pulse Survey feedback on your platform! Your Oak Engage intranet is key to measuring advocacy. 
Are You Improving? 
Comparative data is key to brand advocacy. Through your analytics dashboard on Oak you can compare user and engagement data overtime. This way you can measure how far you've come over periods of time. 
For example, measuring content engagement on comparative posts from brand advocates can help you to measure improvements within your desired time frame. Particularly when you're implementing a long term strategy, it's vital that you look back and compare. 
FAQs
What is brand advocacy?
Brand advocacy is when an individual proactively supports a brand by spreading brand messages or creating their own on your behalf. Brand advocates can be internal or external to the business. 
Why is brand advocacy important for employee engagement? 
Brand advocacy is important for employee engagement, mainly down to the connection and positivity it builds between employees and the business. Employees who feel a bigger connection and feel good about their employer are generally going to be more engaged and want to do a better job. 
What is a bespoke intranet portal?
A bespoke intranet portal is a network only accessible to company employees, which has been designed and created to the company's specifications. This usually means it is designed with their brand and identity in mind, with features and functionality in line with their employee's needs.