It's clear that effective internal communications is an essential part of any organisation. Therefore, a great internal communication plan should be a critical aspect of your everyday operations.
Most organisations have carefully constructed strategies for communicating with clients, stakeholders, new hires and employees. When you apply the same level of care to your employee communication plan, you're destined to see a definite uplift in employee engagement.
In this blog we'll cover:
What Is an Internal Communication Plan?
Internal communication plans can be daunting for some organisations. Shockingly, 60% of companies don't have a long-term strategy for their internal communications. 
However, we're here to show you how to create a successful strategy and avoid the typical roadblocks that come with enhancing your plan. An effective internal communication plan includes transmitting important company information and includes key elements such as:
Company objectives, mission and values
Key organisational messages
Communication channels
Employee responsibilities and processes
External marketing and communication plan
How Do Companies Typically Communicate?
Email is still the main form of communication for many organisations, however, it does come with many limitations. 
Research from The McKinsey Global Institute reports that the average employee spends 13 hours a week reading and responding to email, making it the most time-consuming work activity, taking up 28% of our working life.
Although email has served a purpose by enabling us to connect with others, there are aspects of communication that email lacks. For starters, it's difficult to inject personality into an email, which can lead to emails being perceived in the wrong way.
It's also difficult to contain a lot of information in an email. If you have to reach a large audience, you can't create much of an impact by just using email.
The limitations of using email as your main form of communication can have a damaging effect on your employees. Here are just a few:
No personal touch 
Lack of connectivity
No place for feedback
Struggle to reach deskless workers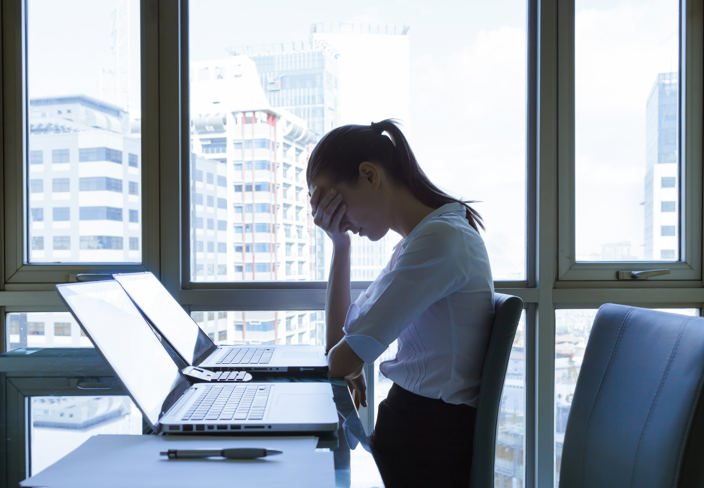 When it comes to developing your communications plan, it's natural to reach for email first. Companies have been using it for years, and although it serves some purposes in relation to communication, it's clear that email is relatively 'old school' in the world of internal communication. There are now far better ways to communicate with your workforce, intranet software being the most successful and beneficial way to connect.
Why Do Companies Need an Internal Communication Plan?
Having a strong internal communication plan has multiple benefits that help lead to the overall success of your business. These include:
Increases Productivity - Employees are provided with the knowledge they need to effectively do their jobs and understand priorities. This leads to a more productive workforce. Employee productivity increases by 20 to 25% in organisations where employees are connected.
Fewer Mistakes - Mistakes can be costly to your business, and in many cases they are avoidable. The lack of communication can often lead to employee errors.
Boosts Employee Engagement - Internal communication is a proven way of boosting employee engagement levels. 85% of employees said they're most motivated when management offers regular updates on company news. 
---
Recommended Reading 📖: 15 Scary Internal Communication Stats For 2021 & Beyond
---
Better understanding of corporate goals - Ensures that your employees are on the same page and understand your vision, mission, and other corporate purposes.
Improves working relationships - Communicating between different departments and teams leads to better relationships between employees.
Improved leadership - An internal communication strategy will help your corporate leaders to understand when, why, how, and to whom they should be communicating, increasing their visibility, and improving leadership outcomes.
How to Access Your Current Internal Communication Plan
If you're reading this, you're likely to already have an internal communication plan in place, so it's always best to start accessing your current strategy and doing some internal research. If this is your first plan, simply head to our next steps on how to create an internal communication strategy. 
For those accessing your current plan, here are some questions you need to address when revamping your internal communication strategy:
Where You Currently Are
How has your current strategy performed?
What are your biggest strengths and weaknesses in your strategy?
Who is currently involved in your plan and who could you add in to improve it?
Where You'll Eventually Be
Where would your strategy be if you changed your plan?
Is it going to address your entire team?
How You Plan to Get There
What is it going to take to start achieving your objectives?
What type of content will resonate the most with your employees?
How Long It Should Take
How many resources are needed to reach your company objectives?
What's the difference between how long it will take vs a realistic timeline for your team?
Who's Involved?
Is your current internal comms team too small?
Are there any more people you can add who will improve your strategy?
Planning to answer all of these questions is such an important part of re-evaluating our strategy. You want to deliver the right message to your employees, so you should spend some time thinking about these issues.
How Do You Create an Internal Communication Plan? (5 Steps)
Below are 5 easy steps to creating a successful internal communication plan that will boost your employee engagement and communication.
Whoever is responsible for creating your plan within your company should start by identifying each department and project to be included. It can be helpful to use an internal communication plan template, (please find our free template at the end of this blog) both to oversee the project and for each department to work with. This makes it easier for the coordinator to pull all the ideas together. But if you are looking for a challenge and you want to start from scratch, don't forget the following 5 main steps:
Step 1: What Do You Want to Achieve?
You should start by analysing your current communication goals so that you can build a better internal communication plan and define the right objectives for your company.
One of the most effective and easy ways to do this is by using the SMART approach: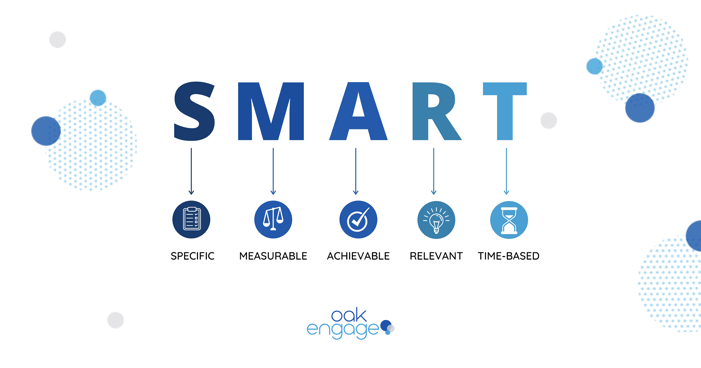 SPECIFIC - What are your company goals? Is the business achieving your goals? Who works towards achieving them? How can the company reach its objectives?
MEASURE - Why do the goals exist? Can they be measured?
ACHIEVE - Are the goals attainable? Are they realistic and based on your business development capacity?
RELEVANT - Will the goals affect the overall business of the company?
TIME - What are the timescales to reach each goal?
Another important factor to consider is whether your employees are integrating with your company's goals. You need to find out if they understand them and communicate what their part is in achieving them.
To determine the goals you should ask a series of questions:
Is productivity as high as it could be?
Do employees understand the company culture?
Is employee retention high or low?
Do our staff have a great experience when they come to work?
Do employees use the company communication intranet platforms often?
Once the goals are established and their success (or failure) has been determined it's time to plan how to achieve the goals, in conjunction with the support of all members of your organisation.
Step 2: Who Do You Want to Reach?
It's particularly important when producing an internal communication action plan to understand who the target audience is. 
Your final plan should be available to everyone in the company. This will include the key stakeholders, management, administration and frontline workers. Each of these departments should be considered when developing your internal communications plan.
Understanding your audiences can ensure that you distribute relevant content to those who need to see it - reducing information overload and irrelevant information being sent to the rest of the organisation.
Step 3: What Tools Will You Use?
One of the most common tools for internal communication is an intranet. Your company intranet can be tailored to your organisation, perfect for communicating information to each of your employees.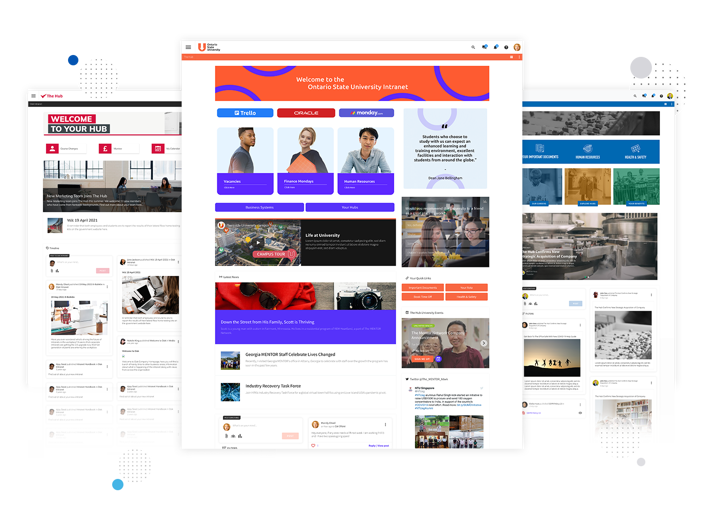 Below are a lost of common internal communication examples for your strategy to include, all of which can be communicated on an intranet:
Emergency announcements
Legislative changes
Health & Safety information
HR information
Training Opportunities
Internal events
New Projects
KPIs
Celebrating successes
---
Recommended Reading 📖: 11 Internal Communications Tools for 2021 & Beyond
---
Step 4: How Will It Be Measured?
When you have your internal communication plan in place and in motion, it's time to measure the results. It's essential to know how effective your internal communications have been by gathering quantitative and qualitative data.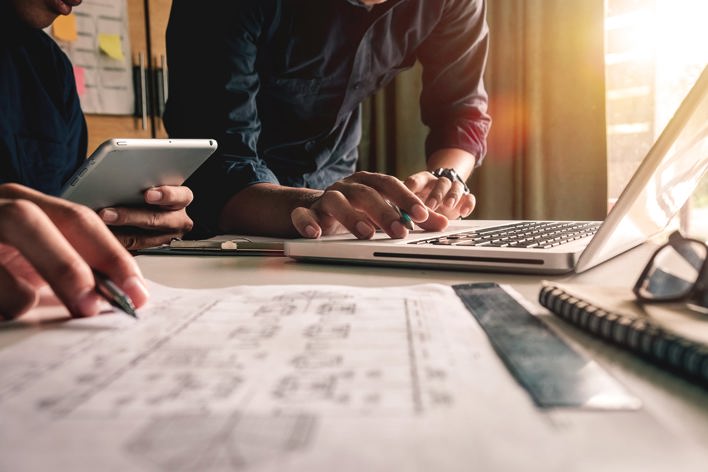 Analytics tools will help you to gather quantitative information - how many people have viewed an intranet page for example. Other internal communication channels such as email won't be able to give you this data.
There are other ways to measure the effectiveness of internal communication as well. For example:
Has productivity increased?
Are profits up?
Are there fewer mistakes being made?
Has workplace health and safety improved?
Has employee retention improved?
Have levels of absenteeism lowered?
Have your employee engagement levels improved (measured by employee engagement surveys at different intervals of time).
Are your customers more or less satisfied?
Were you successful in a specific goal such as employee uptake of a training course or participation in an event?
Having these measurements requires action. If your strategy is not effective, you need to evaluate where it went wrong and what you can do to improve internal communication.
Step 5: Implementation and Review
You should always look at the bigger picture when implementing your internal communication plan. Identify which strategy serves your goals and objectives. The best way to do this is by testing, testing and more testing.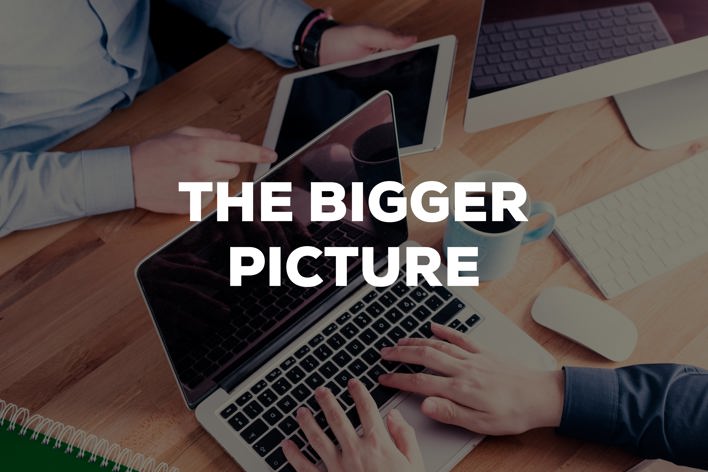 When you have the specific data from measuring your plan, you can narrow down your objectives to the ones that will be most effective for your company. Review your strategy plan on a regular basis. High performing companies regularly meet to review and update their plans. It's a great way to evaluate which part of your internal communications plan is working and what needs some improvement.
Internal Communication Plan: Best Practices
One-way communication is certainly a thing of the past. Employees who feel as though they're being listened to are more likely to stay at their company and contribute to the business' success.
However, 39% of employees believe that people in their own organisation don't collaborate enough, and technology is a way of addressing the problem.
Below are our best practices that will help you continually improve your strategy and make sure you're using your internal communication channels effectively.
Strengthen Company Culture
Whether you need to design a communication strategy that shares your content with remote and mobile workers, or you simply need to break down the walls between generations. The future of communication will be all about overcoming engagement issues through shared goals. As a company, you should be communicating your company culture and goals regularly to your employees.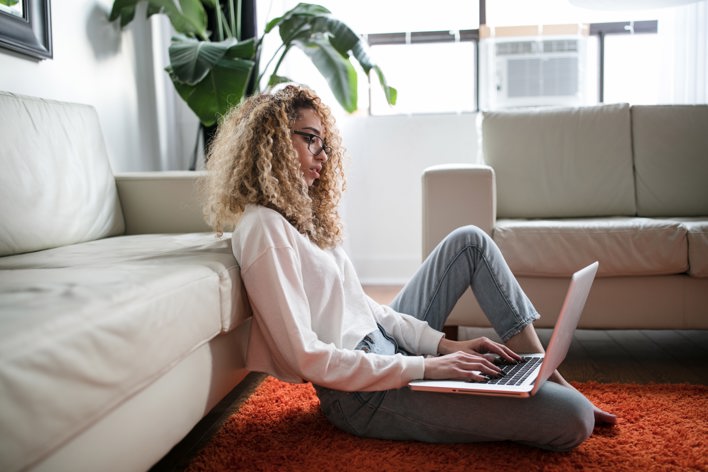 ---
Recommended Reading 📖: Company Culture: A Guide for 2021 & Beyond
---
Keep It Simple
There's no one-size-fits-all approach to an internal communication strategy. Naturally, some of your employees will prefer to use email and some will prefer a more social approach.
The key is to be clear about which tools are meant to accomplish which tasks. It's then key to identify one centralized location for employees to go to for information that can then point them to the next relevant place.
Empower Your Employees
Your goal is to empower your employees to become brand advocates. Already, 98% of your employees are using a social media site in their free time, and 50% of that group already use these platforms to connect with your brand. 
By transforming your employees into content marketers, you introduce a peer-to-peer dynamic into your internal communications strategy. This improves both your employer's brand and increases your chances of better leads, more qualified hires and stronger business results.
With a strong employee advocacy solution, businesses can strengthen company culture and engage their most valuable employees, while also amplifying their share of market voice. After all:
Brand messages are re-shared 24 times as often when they're delivered by employees instead of the brand.
The leads that come from employee advocacy convert 7 times more than any other lead.
Employee generated, and shared content gets 8 times more engagement than anything produced by brand channels.
Customers that are referred by employee advocates have a 37% higher retention rate.
Why an Internal Communication Plan is Beneficial 
Great internal communications planning will make sure your employees are engaged in their workplace. At its core, communication is an instrument of strategy because it helps you share your mission, vision and values with employees.
It will help you achieve specific goals. It creates a sense of community and trust with employees, creating a line of sight for them and engaging them to make the business successful.
5 Benefits of Having a Strong Internal Communication Strategy
Employees understand the big picture and how they fit in
Employees are more productive
Better leaders are created
Produces a culture of communication
Employee retention will increase
Internal Communication Strategy Plan Template [FREE DOWNLOAD]
Are you ready to take the next step? Download our internal communications plan template. Simple and easy to follow, the template will get your planning off to the best possible start.

---
FAQ's
What Is Internal Communication Planning?
An effective internal communication plan includes important company information and includes key elements such as:
Company objectives
Key organisational messages
Communication channels
Employee responsibilities and processes
External marketing and communication plan
How Do You Create an Internal Communication Plan?
You should follow the 5 main steps:
What do you want to achieve?
Who do you want to reach?
What tools will you use?
How will it be measured?
Implementation and review
Why Do Companies Need Internal Communication Plans?
For a company to achieve successful growth, it needs to communicate with its employees regularly. Communications should be engaging and make employees feel part of the bigger picture.
---