Intranets have really evolved from what they used to be. Gone are the days of leadership shouting into the void with no interaction or engagement from employees. A company intranet is now an integral part of businesses' internal communications and creates a space for employees to connect. 
So what's the purpose of a company intranet? Your company intranet should be a digital reflection of your real world workspace, the go to place for any important information and a place where your teams can connect and collaborate. 
The difficult task is finding an intranet that ticks all these boxes. You need to make sure your intranet has the right features that will allow people to connect, collaborate and access all the information they need… 
In this blog, we'll be taking you through the top three must-have social and engagement features that your intranet should have so that your workforce can thrive! 
What is the importance of Social and Engagement Features?
What's the point of having an intranet if your employees aren't going to feel compelled or excited about using it? This is where social and engagement features come in! 
Social features are extremely important for giving your employees a voice and allowing them to develop relationships and collaborate throughout the business. In fact, Mckinsey found that using social tools to boost communications can raise productivity by 20 - 25%!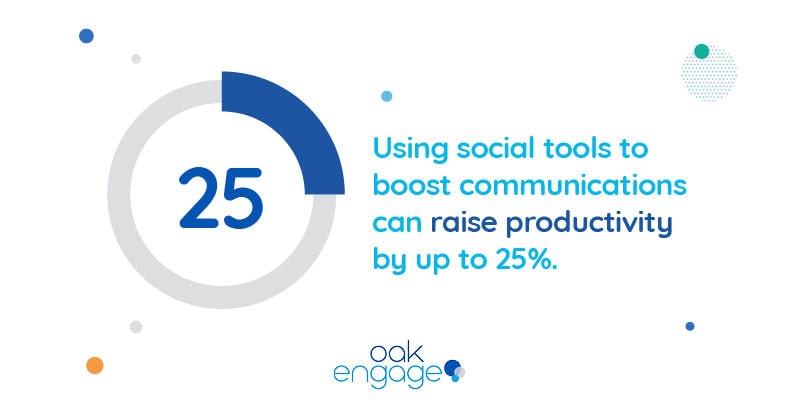 Plus, social tools allow employees to build connections and strengthen workplace relationships. So not only are your employees productive but having good friends in the workplace will only aid job satisfaction. 
With employee engagement falling to record low levels, especially in Europe, we need to be questioning whether we are engaging our employees in the right way. With more employees working remotely or hybrid, is your business encouraging engagement in the correct way?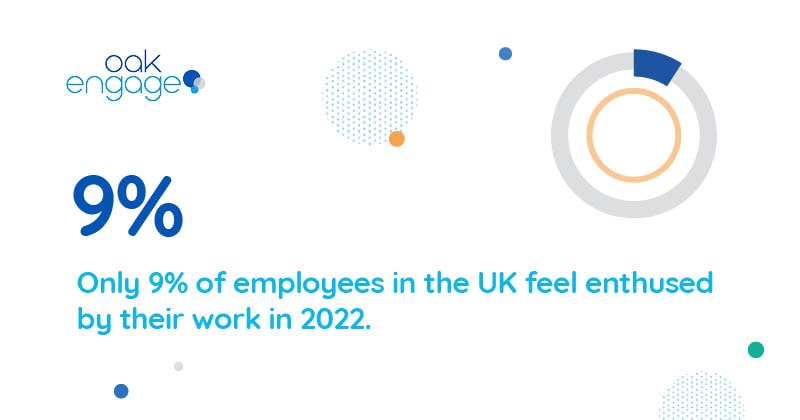 Let's look at some of the best social and engagement features that you can utilise… 
Hubs and Communities 
Good connections bring joy into our daily lives and can be the real difference that makes us enjoy turning up for work everyday. Employee connection runs deeper than just general social interaction, it's about working towards the same vision and sharing the same values individually and as a company. 
Employee connection brings with it a culture of belonging, innovation and most importantly, growth. Company culture is contagious and having a good one will ensure your employees enjoy their work and turn up to work proactively. 
Hubs are an amazing feature for creating and enhancing our connectivity in the workplace… 
Hubs for Work
Want to join forces on projects or create a dedicated space for your department to interact? You can create hubs to bring people together to collaborate, share resources and streamline projects for all your employees - office based, remote workers, deskless and more.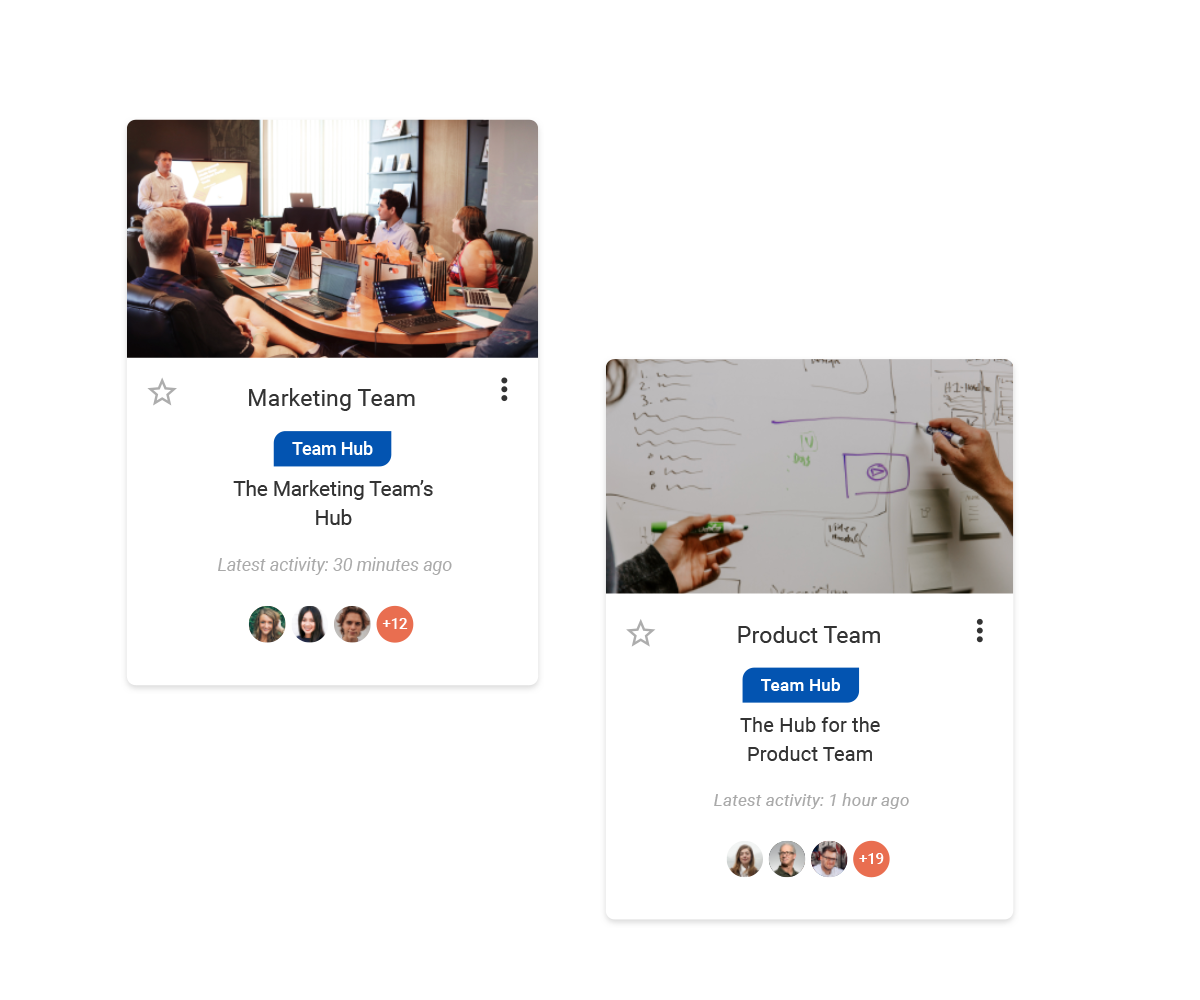 Hubs for Fun
You can't be all work, no play. Aside from hubs where you can collaborate and get work done you need to have spaces for employees to interact and form bonds with one another. What better way to bond than over shared interests?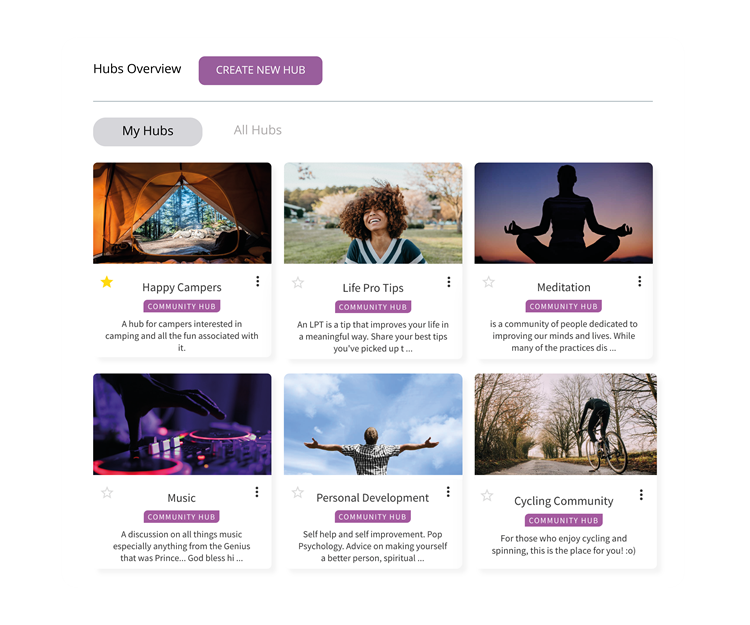 You can create hubs to organise social events inside and outside the office or you could create a hub for a specific interest. Book discussions, a music hub for the gig-goers, running clubs… anything goes! If you have an interest or a hobby, hubs are the perfect way to form relationships with people like yourself. 
Social Intranet 
Social networks are embedded into our daily routines without a doubt and we're used to the slickest tech in our modern world. Why should workplace tech be any different? Having an intuitive intranet will do wonders to create a space where your employees look forward to logging into. Let's take a look at some of the social features your intranet must have. 
Customisable Content
Oak gives you the tools you need to create an intranet that is completely customisable and is a seamless digital extension of your brand. Creating content has never been easier. Our advanced tools give you the ability to create all different types of content from blog series to podcasts to video updates, polls and more. Perfect for driving engagement and getting the right information to your employees.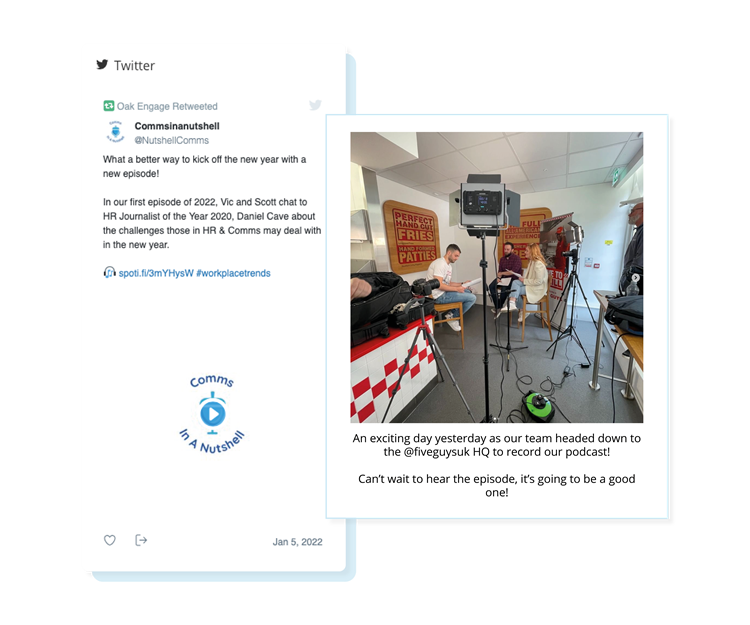 Instant Messenger
For remote and hybrid workers who aren't in the office as much, being able to chat to colleagues instantly is essential. Instant messenger acts exactly like any social media messaging function - message individual colleagues, your team or create custom groups for particular projects and chat in real time. It's the perfect solution to connect your workforce, no matter where they are.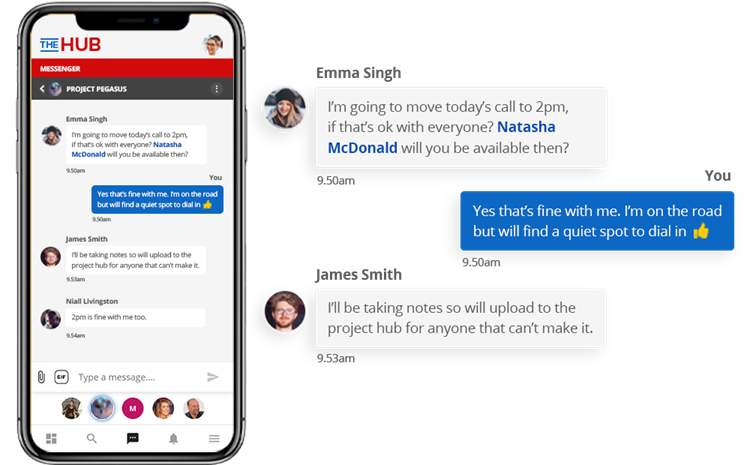 Employee Recognition
Are you recognising your employees and their efforts enough? It's something worth thinking about regularly as 80% of employees said that they would work harder if they felt more appreciated. Shout about your employees achievements and celebrate any milestones instantly with built-in recognition features that will give anyone an instant morale boost.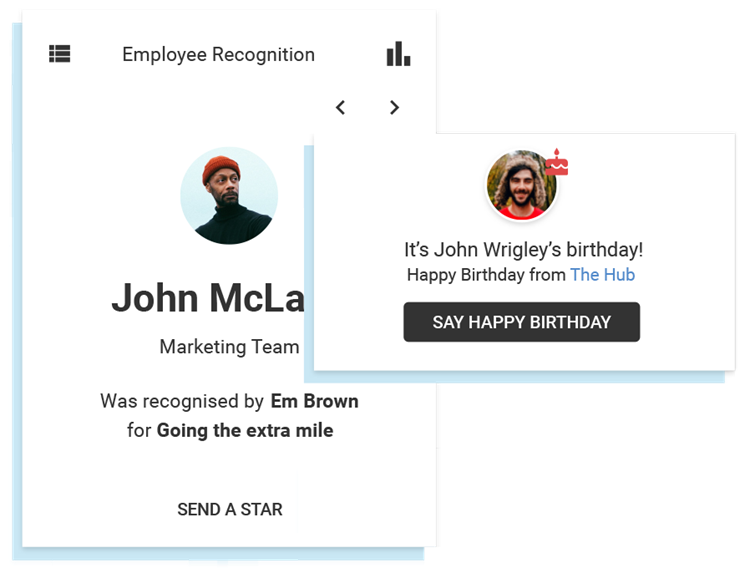 Pulse Surveys and Polls
There is a clear connection between gathering feedback regularly and employee engagement. Conducting pulse surveys and polls is important for the evolution of your business. 
By gathering feedback regularly you can work out how to drive engagement and improve employee retention, because guest what? Your employees want more frequent surveys. 58% of employees want more frequent surveys, that way they feel valued and know their voice means something in the workplace. 
So what exactly can you expect from our pulse surveys and polls features?
Insightful Feedback
Giving employees regular opportunities to voice their opinions on the workplace will show that you value what they have to say and that the ideas they bring to the table can make a big difference. You can create pulse surveys on any topic within minutes to discover exactly how your workforce feels about what's happening day to day, month to month and yearly within the company. It'll increase engagement and bring insightful feedback.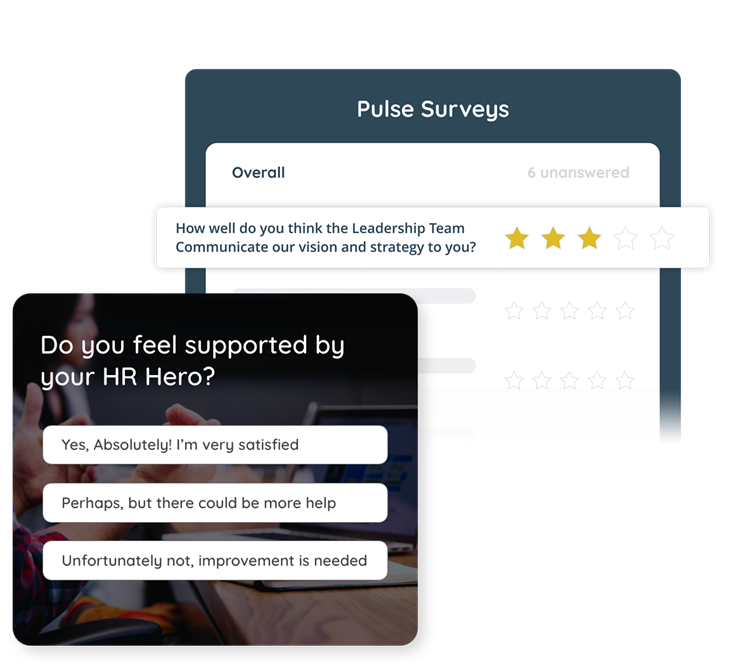 Make your Employees feel Valued
By giving your employees a chance to give feedback regularly, means you'll maintain a consistent flow of feedback and give them the chance to express how they feel about their role and the part they play in the business. This is really great for reinforcing how much your employees mean to you as it shows that you value their opinion and want them to have a say in the direction that the business heads.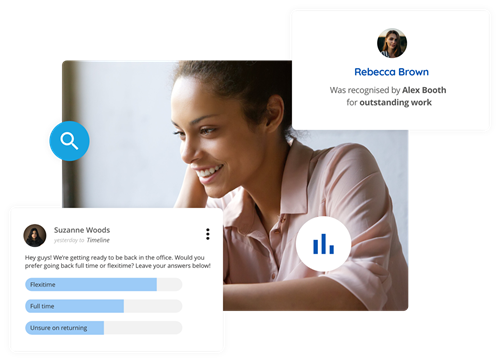 Target Departments 
You might want to target certain departments or teams, or maybe you have different surveys in mind for different departments? Whatever your needs, creating custom surveys has never been easier, with a whole host of features to assist you in creating carefully considered questionnaires. Find out exactly what you need from anyone in the business and get an honest overview of what your employees have to say.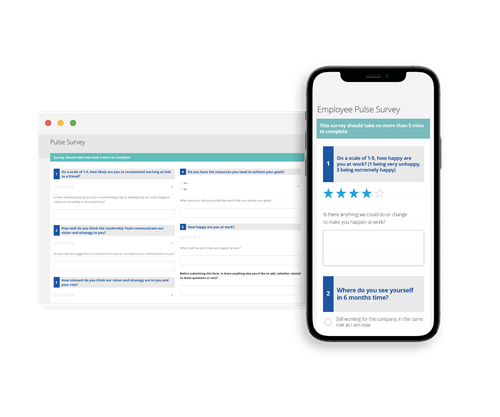 Conclusion
Having adaptive and intuitive social and engagement features can help elevate your intranet to the next level, helping engagement and interaction skyrocket and creates a dedicated space for employees to access company information, collaborate on projects and develop meaningful bonds with colleagues.