Is your company in the middle of deciding what intranet is right for your business?
Or maybe you're looking for a SharePoint alternative.
Well you've come to the right place.
In this blog we'll delve into the Microsoft SharePoint problems and disadvantages that may keep you and your workforce from reaching their full potential.
And, we'll provide you with an alternative solution; Oak Engage. 
Here's what we'll cover:
What is Microsoft Sharepoint?
Disadvantages of Microsoft Sharepoint
Benefits of Oak Engage over Sharepoint: A Comparison
Exploring your Options
Taking the Next Step
What Is Microsoft Sharepoint?
Microsoft SharePoint is a website-based collaboration platform that uses workflow applications. It provides tools for sharing documents and data across various organisations within a company's network. 
SharePoint is most often used for the storing of version-controlled documents. Because SharePoint provides a single source for storing, viewing, and updating documents, many of these issues are eliminated.
Since the launch of SharePoint Intranet in 2001, many organisations have overlooked the disadvantages of the platform until after the solution has been sold and then implemented. 
Unfortunately, many companies are then forced to make it work for purposes that it was never really designed for. 
Although SharePoint Intranet does have its strengths, it does fail at driving social collaboration and user productivity, which are essential factors in today's modern workplace. 
According to a recent AIIM report, a huge 40% of organisations don't consider their SharePoint solution successful and data revealed that only 2% of their staff were actively using the solution. 
So you might be wondering, what are the disadvantages of SharePoint?
---
Recommended Reading 📖: Implementing a New Intranet Business Case [Free Template]
---
Disadvantages of Microsoft Sharepoint
More often than not, SharePoint just checks an "intranet" box for many organisations. But this isn't something to strive for. 
So, we've compiled a list of 4 SharePoint disadvantages that may have you rethinking Microsoft SharePoint as your company's tool and we've provided you with an alternative solution.
1. Not Built for the End User
Good UX is vital when it comes to an effective intranet.
It anticipates what information users are looking for, then delivers it to them in a way that's logical and efficient. 
In fact, an intranet solution should boost and empower employees to be productive and efficient, moving about their work with speed and ease.
SharePoint Intranet, however, uses complex technology rather than an employee-centric design, so naturally, the user experience suffers.
One key example is that it lacks a mobile app, failing to bring everything (and everyone) together into one place.
Oak however provides a comprehensive mobile app that allows some of the largest companies to deliver their digital content mobile first.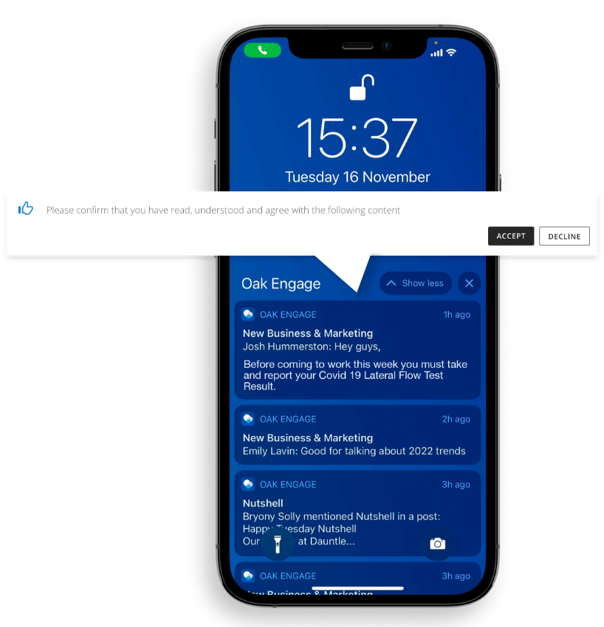 2. Complicated Setup and Maintenance
SharePoint was built to be customised and wasn't built to be used straight out-of-the-box. 
This means that it requires further technical skills to develop and manage, so you have to either:
Have your own SharePoint developers
or an external agency on hand to assist with maintaining your solution
Unfortunately, this can lead to a drain on resources and it takes up valuable time from your internal communications team, who could be focussing on more valuable work. 
According to a report published by AIIM two-thirds of the organisations using SharePoint say that the major cause of low adoption rate includes inadequate user training and complexity in using the platform.
As a SaaS solution, Oak doesn't add this internal burden. As well as the product being easily configurable and usable, the Oak Support Team are always on hand to offer support and advice.
3. Poor Search Capabilities
This is one of the biggest limitations of a SharePoint Intranet, which is worth keeping in mind. 
SharePoint's search functionality does not provide an advanced performance and given how quickly employees can find files on their local drive, SharePoint provides a poor alternative.
Oak however, has an intuitive search, helping ensure users get what they need when they need it.
4. Slow to Adapt
Microsoft is an innovative company, but rolling out new changes to any of their products is a huge undertaking. That includes SharePoint. 
Smaller competitors provide a more agile experience. If you want your organisation to move and adapt to new problems quickly, you need a tool that does the same. 
Oak ensures all updates to the service are always backward compatible and seamless in deployment.
Looking for a new alternative? 
Let's take a look at the benefits of Oak over Microsoft SharePoint.


Benefits of Oak Engage Over Sharepoint: A Comparison
We understand that business connectivity is key to maintaining productivity and keeping your business aligned. 
There's no complicated setups and only minimal training is required, our intranet software gives you all the tools you need to connect your workforce. Wherever they are. 
So, let's get straight into the main benefits of implementing Oak' over using SharePoint:
Minimal Development
SharePoint often requires significant development to meet basic requirements and is written from the ground up with that approach in mind. 
Oak however, is an out-of-the-box solution that aims to make implementing a digital workplace easy.
Easy to Configure and Maintain
SharePoint can be tricky to know which features will work best to support your company's needs, regularly causing problems during deployment, which can be an expensive mistake. 
But, Oak's intranet solution is easy to configure and maintain. 
We're able to deliver innovative and flexible solutions to suit our customer's needs and tailor their experience
Short Implementation Times
Most SharePoint implementations drag on for months or even years, due to the customisation required.
With Oak and using an agile approach, customers can go live within weeks. 
Quick and Easy to Change
Unlike SharePoint, which is likely to require additional development costs to update and adapt, making changes to your Oak site is straightforward.
It's a pain free process, which can be managed within your business, keeping your costs and timescales down.
Regular Improvements and Enhancements
If you're using SharePoint, you can't always expect frequent updates with new features that help your company be more productive.
Oak, on the other hand, is committed to improving and enhancing our product on an ongoing basis and you can expect to see useful new features and functionality appearing regularly.
Cost Efficient
Unlike SharePoint, Oak Engage won't leave you leaning on outside help just to get your intranet off the ground. 
Consultancy fees and additional maintenance costs can prove expensive and result in unsustainable overheads for your business. Thanks to Oak's intuitive nature and general ease of use, your team won't require any help when it comes to maintaining your intranet from beyond its launch.
Integration
If SharePoint undoubtedly needs to be a part of your business and its internal process, Oak's agile nature means that it can effortlessly integrate alongside your favourite systems. 
Whether you need to use SharePoint for document storage or other additional processes, Oak can seamlessly complement your existing set up for a more comprehensive and holistic digital workplace.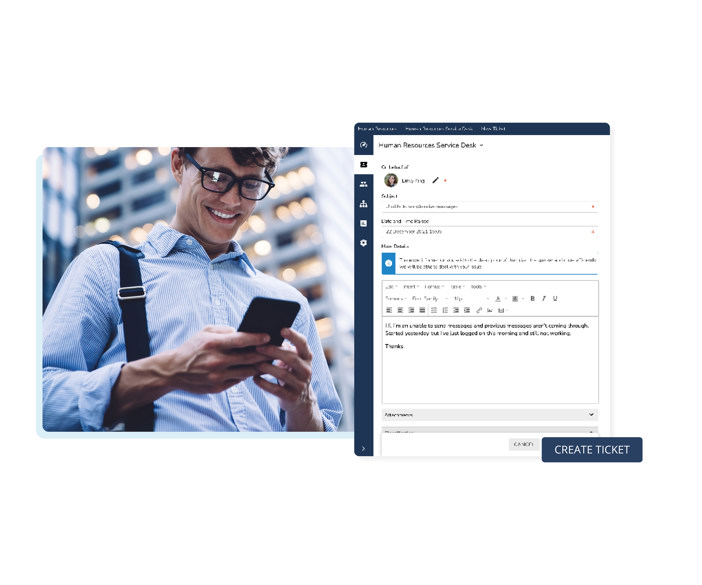 Exploring Your Options
When you want to use a software tool to improve communication, collaboration, and productivity across your company, your first thought may be SharePoint. 
Instead, explore options that are focused on getting you what you need out of an intranet. 
These are the tools that will help your employees be more productive, which are tailored to your company culture. And that means better results for your business.
We've developed our intranet solution with people in mind, making our solutions simple, intuitive and enjoyable for everyone. We understand that business connectivity is key to maintaining productivity and keeping your business aligned. 
And our intranet software gives you all the tools you need to connect your workforce, wherever they are.
With our easy to maintain, fully personalised and intuitive platform, you can spend less time worrying about employee needs and focus more on your wider business goals.
You might be asking…how do we do this?
At Oak, our comprehensive suite of cutting-edge tools have been designed to help businesses like yours be the best that they can be. 
With this in mind, let's take a look at our core features:
Mobile App 
Our mobile app gives employees an enjoyable experience and can access their company intranet wherever they are.
This is ideal for organisations with deskless or remote workers - Oak mobile app gives companies the power to access their intranet solution at any time, from anywhere.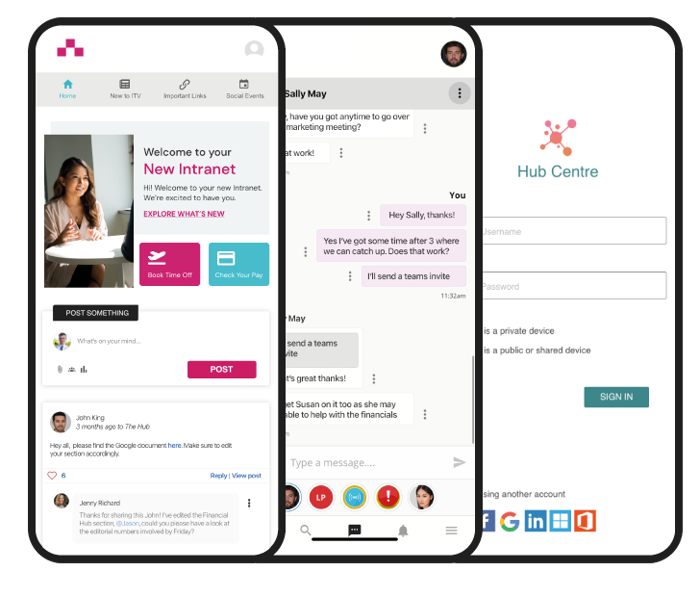 Social Intranet 
With social features integrated throughout, you can give your workforce an intranet they love and remove traditional workplace barriers with Oak.
You can even recognise and appreciate your team from the click of a button.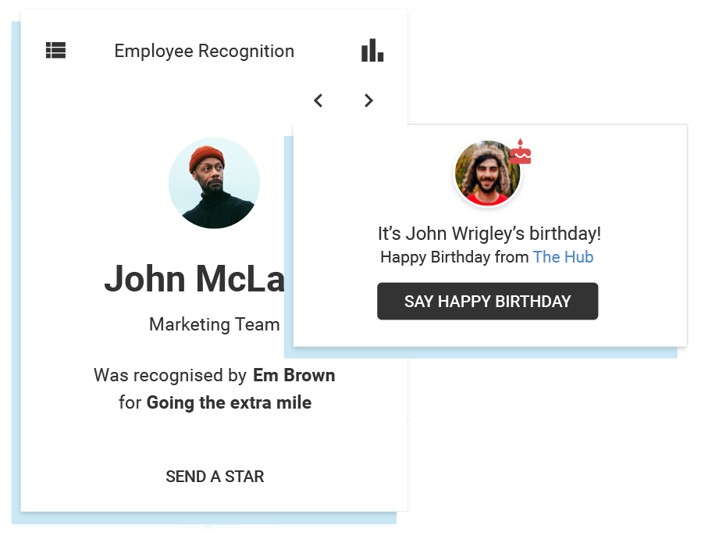 Hubs & Communities 
Want to improve your company culture?
With Oak, you can create communities and improve engagement. 
Hubs bring like minded people together through virtual groups where they can collaborate, strengthen bonds and grow together.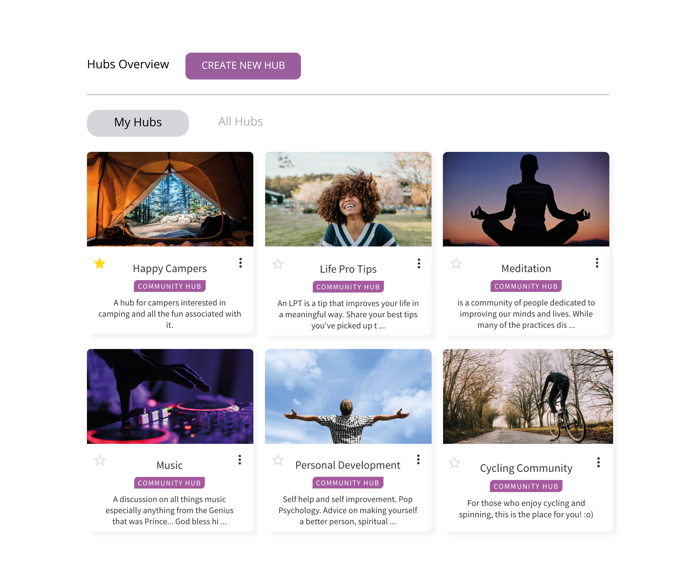 Content Management 
With a content and document management system with 3rd party app integration, your workforce can access content and complete tasks anywhere, any time.



Pulse Surveys & Polls 
Want to have a single place for feedback and concerns?
With pulse surveys and polls you can gather real, actionable insights that your business can use to improve employee engagement, communication, wellbeing and more.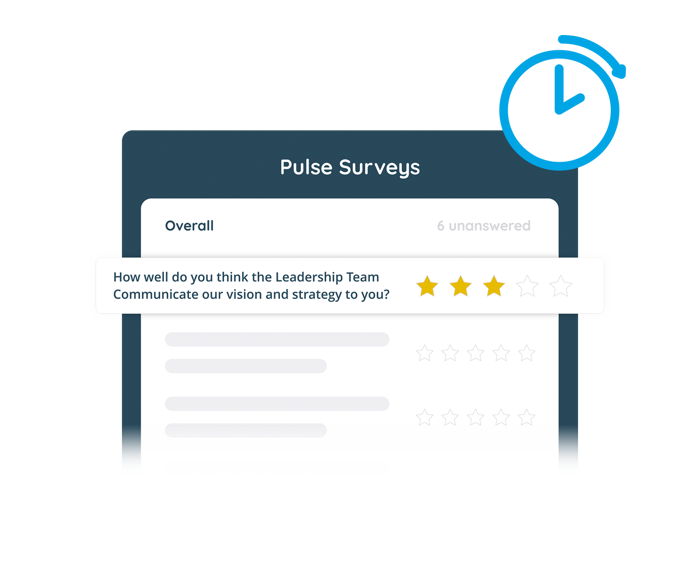 Taking the Next Step
Have we convinced you to take the next step?
It's now time to implement a solution that brings your workforce together as one and boosts team collaboration, connectivity and productivity. 
At Oak, we work with some of the most successful businesses from around the world to help them increase engagement.
Our team of experts draw upon years of experience within the internal communications and intranet software industries to help customers overcome obstacles and achieve their business goals. 
If you're interested to learn more about how Oak can help you achieve your intranet goals, please feel free to arrange a demo.