Mental health in the workplace is something that has often been seen as a taboo subject. Research conducted in 2019 by Businessolver found that 68% of employees were worried that reaching out for help with a mental health issue could impact their job security. Unfortunately, mental health issues in the workplace are more common than we think, with over 12% of all sick leave being attributed to mental health problems such as stress, anxiety and depression.
With mental health in the workplace being such a common issue, we wanted to bring awareness about the issues that employees may be facing and how to deal with them in the right way.
Why is mental health in the workplace important? 
All businesses should enable employees to talk about mental health openly and encourage ways to improve mental health. Supporting employee mental health can lead to;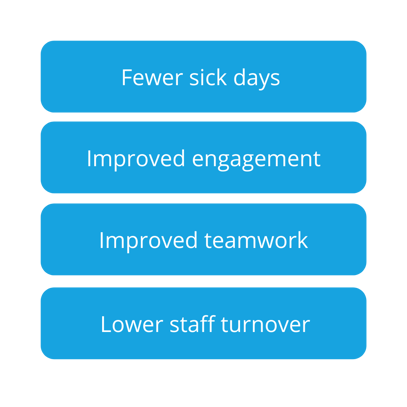 Mental health in the workplace is extremely important as employees spend a majority of their time at work, the average person will spend around 90,000 hours at work; that's one-third of a lifetime.
Mental health in the workplace statistics in the UK
Unfortunately, mental health problems are incredibly common in the UK, 1 in 6 people report experiencing a common mental health problem such as depression or anxiety in any given week. Factors such as bad management, heavy workload, poor employee relationships and negative workplace culture can contribute to bad mental health. 
Let's take a look at some stats;
1. 300,000 people with mental health problems lose their job each year 
According to an article by My Possible Self, the rate of people losing their jobs with mental health problems is much higher than those that lose their jobs due to physical problems. This clearly shows that workplace mental health is not being taken seriously by many employers.
2. 60% of employees said they would be embarrassed about having to tell their employer about their mental health problem 
A study conducted by CV-Library found that 60% of employees would feel embarrassed opening up to their employer about their mental health issue; this was the most common response in employees aged 18-24.
3. 83% of employees think that their employer should offer mental health days 
Again, the same study by CV-Library also found that 83% of employees said that they would benefit from 'mental health days' from their employer where they can take time out to focus on their mental health. Similarly, 78% of respondents said they would be more likely to work for a company that offered 'mental health days'. 
From these statistics, it's clear that there is an issue surrounding mental health in the workplace in the UK. Employers need to take the appropriate action to remove the stigma so employees feel comfortable talking about the subject openly.
Common mental health issues at work 
Because they usually don't affect a person physically, mental health problems can be more difficult to spot. Common workplace mental health issues include;
Stress 
Although it is not classed as a medical condition, stress can have a severe impact on a person's well being. Work-related stress can have both mental and physical effects. 
Mental effects include:
Feeling that you can't cope with your workload 
Lack of motivation and job satisfaction 
Feeling irritable and increased mood swings 
Not feeling good enough 
Physical effects include: 
Feeling tired and having little energy 
Stomach aches 
Headaches 
Changes in weight
Work-related stress can put a lot of pressure on an employees mental health and is the single biggest cause of sick leave in the UK. If you suspect an employee might be dealing with work-related stress you should take action immediately. Establish the root cause of the stress by talking to your employee on a one to one level. There could be a number of reasons why your employee is feeling stressed including a heavy workload, long working hours or conflicts with colleagues.
Think about the changes you could make in the workplace to relieve the stress on the employee. For example, if they are dealing with a heavy workload you could look into slimming down your workflow process or implement a document management system where employees can keep track of their workload easily. If there is an issue with poor work/life balance within your organisation encourage employees to take time away from work; workplace burnout is becoming increasingly common with a 24% increase in 2020.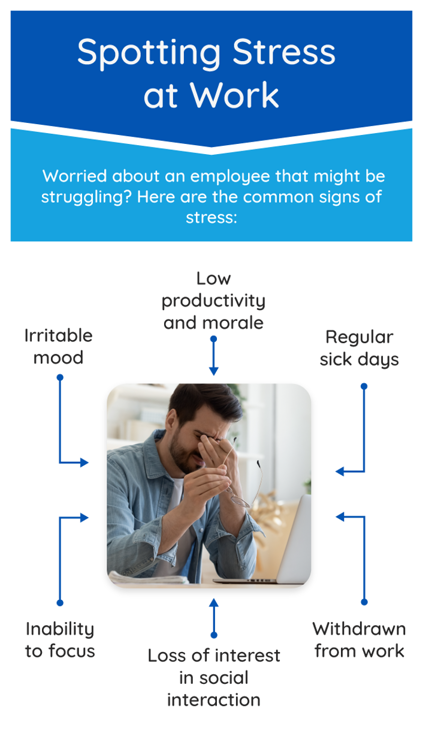 Anxiety
Anxiety presents itself in similar ways to stress and is very common in the workplace. Work anxiety can have extremely negative effects on an employee and an organisation. If you suspect someone in your workplace might be dealing with anxiety, make sure you tackle the problem as soon as possible.
Symptoms of workplace anxiety include:
Trouble sleeping 
Excessive worrying 
Self-doubt 
Bad memory 
Loss of interest in work 
Irrational fear of making a mistake
As an employer it's crucially important you take action to manage workplace anxiety. Make sure you educate all employees on the importance of opening up if they feel like things are getting too much. If you talk about the issue yourself with employees, this will banish the stigma and enable employees to open up or go to their manager for help and advice.
Employee burnout 
Employee burnout is a common result of poor workplace mental health. Like we touched upon before, the main cause of employee burnout is due to a heavy workload but other factors can contribute to burnout such as unclear job expectations, poor work/life balance and dysfunctional working dynamics. Employee burnout can be incredibly dangerous to an employee as it reduces productivity, affects energy levels and can severely harm mental health.
If you think an employee might be suffering from burnout these are the signs to look out for:
Loss of motivation 
Detachment from work 
A cynical and negative outlook 
Withdrawing from responsibilities
A poll by Gallup found that 23% of employees felt burnt out often while 44% felt burnt out sometimes, making this a common problem in the workplace. If you notice any signs of burnout in your employees, it must be taken very seriously.
Depression 
Although the symptoms may cross over, workplace stress is very different to workplace depression. Depression is the most common mental health problem in the UK, affecting 4-10% of people in the UK. 
Much like the other factors that affect mental health, depression can be a result of long working hours, conflict in the workplace, poor work/life balance and increased pressure from management. People suffering from depression usually find it difficult to express their feelings and can be wrongly interpreted in the workplace as rude or unprofessional.
How to talk about mental health in the workplace 
To remove the stigma surrounding mental health at work, you should encourage conversations between employees to normalise the topic. We suggest scheduling a well-being morning or afternoon at least once a month to encourage employees to talk and open up about mental health in the workplace. To make these sessions effective make sure you keep the topics as far away from work as possible to give your employees a break and a chance to wind down and relax with their colleagues. 
To enable employees to feel comfortable about discussing their mental health make sure you operate an open-door policy. An open-door policy means a manager's door is open to every employee to encourage communication, facilitate feedback and improve the employee experience. Having an open-door policy in place will give your employees the confidence that their issues are being listened to and you're willing to take action upon them.
How to improve workplace mental health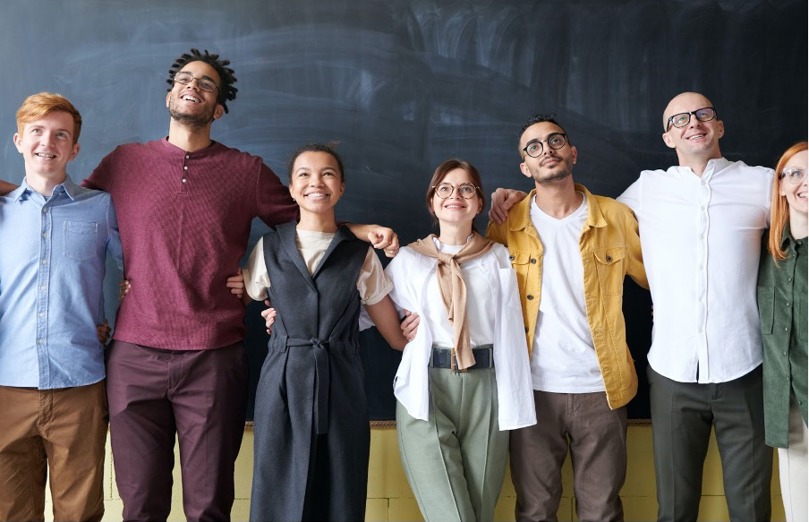 Workplace mental health should always be approached with caution and it's important to address the issue correctly. As we discussed earlier, there are different ways poor mental health can present itself and it's important to tackle these differently. 
If you think an employee may be suffering from workplace stress, you should take the employee aside and ask them directly what is contributing to their stress. If this is to do with a heavy workload you should look at slimming down your workflow process and implementing workload management software. 
Workplace anxiety and depression should be dealt with in the same way. As they both share similar symptoms it's important to establish the root cause of why your employee might be feeling anxious or depressed. For example, workplace conflicts could be the main contributor to anxiety and depression leading to an employee feeling like they don't want to be at work anymore. If there is a problem with workplace conflicts within your organisation take employees aside to discuss why there is a conflict and take the appropriate steps to resolve the issue. 
If you suspect an employee might be suffering from burnout, it's important to act immediately. Usually, an employee will experience burnout due to increased workload and poor work/life balance, so the first step would be to encourage the employee to take some time away from work. Time away from work can actually increase productivity as it gives the employee the chance to refresh and come back re-energised. The next step would be to look at your work processes as a company and what you can do for that employee to improve their experience. For example, flexible working can help with work/life balance.
Conclusion
After a challenging year, mental health in the workplace should be a focus for many organisations and it's important they have the knowledge to tackle these issues when they arise. Following these steps to tackling these issues will go a long way to improving your company culture and making the workplace a happier place for your employees.
---
Want to see more?
Get a demo with one of our digital workplace experts and see how Oak could work for you.
---