Employee communication is the gap that bridges organisations to their workers. It facilitates everything from information sharing to creating positive cultures and pretty much everything else. 
Workplace sociologist Suzanne Benoit, said in Oak's State of IC Report: "Most important for a successful communication system is for leadership to hear from and listen to employees about their concerns and needs relative to their work. Employee communication platforms are a helpful tool to foster these conversations."
However, there is still a lack of awareness from leadership as to why communication is so important. The State of IC Report found that the top blocker for internal comms was a lack of awareness of its value at an executive level.                       
It's so important to realise the value of both employee and internal communications. In this blog we will cover:
Internal Communications and Employee Communications- Are They the Same? 
Employee Communication Has Always Been a Thing 
Why is Employee Communication Important?
How Can You Maximise Your Employee Communication? 
Why Employees Expect More From Internal Comms
7 Reasons Why Employee Communications is the Basis of Internal Communications 
Are Employee Communication and Internal Communication the same?
Employee communication is an important part of internal communications, but it's not the exact same thing. 
Internal communications covers a wider scope, including peer-to-peer, executive, or any information shared internally in the organisation.
Employee communication is how management, leadership or an organisational representative communicates with employees and vice versa.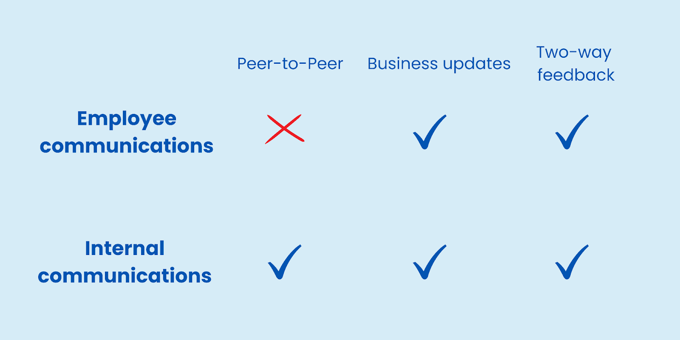 Employee Communication Has Always Been a Thing
Employees have always passed on information between themselves and/or with their manager in some form. As industries grew, this evolved to union representatives when organisations didn't have the mechanisms to communicate with employees on an individual basis. 
As technology has evolved, the forms of employee communication have changed rapidly. But, at its core the concept and purposes remain the same. 
Employee communication still has a significant impact and can be challenging to do well, even if the business has a broader range of tools to communicate. 
Why is Employee Communication Important? 
At its basic level, employee communication keeps the workforce informed. As mentioned though, it affects far more than that. How organisations communicate with employees shapes their perceptions of the business, the understanding of their own responsibilities and what is actually happening at higher levels. Often peer-to-peer communication can undo all the work of employee communication and have a reverse effect.
When word spreads in the workplace, it's difficult for internal comms to get ahead of it. This leads to a loss of control over the narrative for the organisation. The State of IC Report found that getting the right message to the right people at the right time was internal communicators' main objective for 2023. Clearly targeting messages to individuals is a pressing issue in internal comms. 
How Can You Maximise Your Employee Communication Reach?
Maximising employee communication reach is around getting recipients to engage with messaging and taking the desired action from the sender.
Oak's AI Curated Content works out how to get information to people to streamline communication and make it more effective. Creating engaging content for audiences can then become the focus.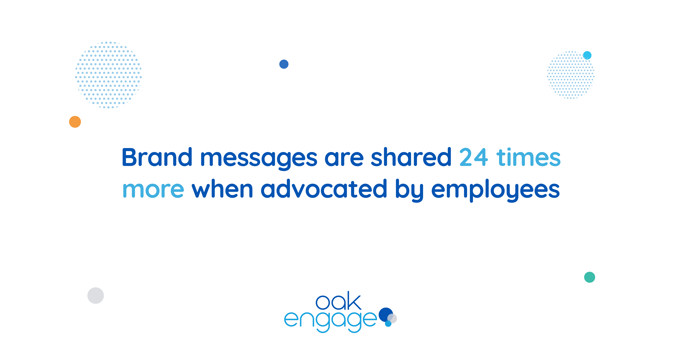 ---
Recommended Reading 📖: How an intranet portal can promote brand advocacy 
---
Artificial Intelligence can maximise employee communication reach. It can ensure employees receive targeted information in a way that they like to access it, across channels, reducing noise.
Why Employees Expect More From Internal Communications
Employees expect their organisations to reflect the evolution in communication. Most people can reach others across the world at their fingertips and connect to each other almost instantly. 86.4% of the global population own a smartphone. 
There's no wonder why employees are expecting more from internal comms when convenient communication is ingrained into most of their daily lives outside of work.
7 Reasons Why Employee Communications is the Basis of Internal Communications
Omnichannel Communication 
AI has added another layer to internal communication. It can deliver content to multiple or defined channels which means individuals can receive content to the right channel without the legwork from internal comms.
Oak's Smart Delivery, determines how and when to send content. It also gets smarter over time at the right time on the right channels. You can focus on crafting more meaningful content that empowers your employees rather than worrying about the mechanics of delivering it.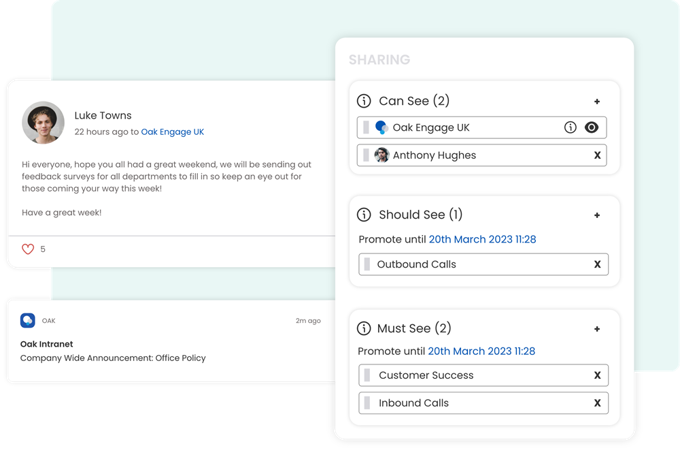 ---
Recommended Reading 📖: Will Chat GPT Change Internal Comms?
---
Communicators can work smarter
Artificial Intelligence can be internal communication's biggest asset in not only sending content, but creating it as well.
Oak's Smart Content function can generate copy for you based on your requirements and other factors. Whether this is rewriting content for specific audiences or when writer's block takes hold. By streamlining communication you can be a lot more strategic.
Instant 
Word spreads fast in the workplace. The best comms functions are always timely. If you're late to the party you risk dissemination of information and distrust in your own messaging. 
The average office worker gets 121 emails per day, so a blanket email is going to be lost. That is why messages to the right channel, at the right time and through the right medium are the essential components of communication. Use technology to reach your employees with the urgency the message requires.
Oak's employee engagement app allows you to send push notifications, perfect for communicating critical updates with employees.
Targeted & Relevant 
People receive 1000s of communications per day, inside and outside of work. It is important then to ensure that employee communication is as streamlined as it can possibly be. 
Oak's AI engine curates feeds and newsletters of relevant content for every single employee. This is based on permissions, their behaviours and preferences. If content is surfaced in a way that is targeted for the employee, they are far more likely to take notice than just another email in a sea of comms. 
There is Feedback Available 
Employee communication by its definition is two-way. In order to foster this you need to provide workers with spaces to give honest feedback. Not only can things like anonymised surveys and polls give you a clear idea of employee sentiment, actioning data from your feedback will show your employees that you value their input. 
Allows Measurement of Communication 
The ability to measure your messaging will help you to craft meaningful stories as part of your internal communication campaigns. Oak allows you to do this through innovative business insights and analytics. With the ability to measure the reach and success of your campaigns , you can make more informed decisions on your strategy. 
Allows Segmentation of Audiences 
One of the biggest mistakes you can make as a communicator is to generalise your audiences and send out blanket messaging. With segmentation, you can target messaging, so that the messaging is appropriate for them. 
Smart Content through Oak's AI engine is your assistant to creating multiple pieces of content on the same subject matter, for different audiences. 
Halfords Autocentres' Intranet Group Coordinator, Claire Allen, highlights the disconnect that irrelevant content creates. "Employees don't want to see news or information that's irrelevant to them. It's disengaging.
"(With Oak) I can reach every colleague from operations to apprentices, targeting comms to their role or where they sit in the business. It's an absolute game changer."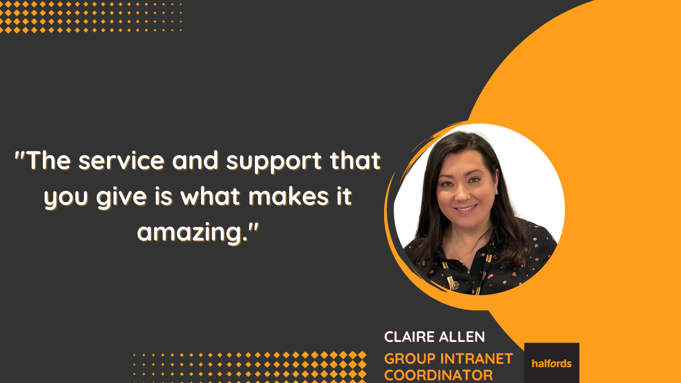 Oak's platform allows you to create and define your audiences, so they only see content that's relevant to them. This creates a bigger impact and better outcomes.
Interested in taking your internal communication strategy to the next level? Get in touch with an expert today.