If you're looking to implement a company intranet in the near future, then this ultimate beginners guide is essential reading. Let's be honest, building an intranet can be a daunting task if you're not sure where to start. But don't worry, we've got you covered. 
In this guide, you'll learn what to consider when building an intranet for your company as well as:
First though, let's start at the beginning and ask ourselves what the purpose of an intranet is and establish what you're trying to achieve as a company.
What Is an Intranet?
An intranet is a private enterprise network designed to empower employees to communicate, collaborate and perform to the best of their ability. An intranet serves a broad range of purposes and uses but generally speaking, they are used to engage and support employees.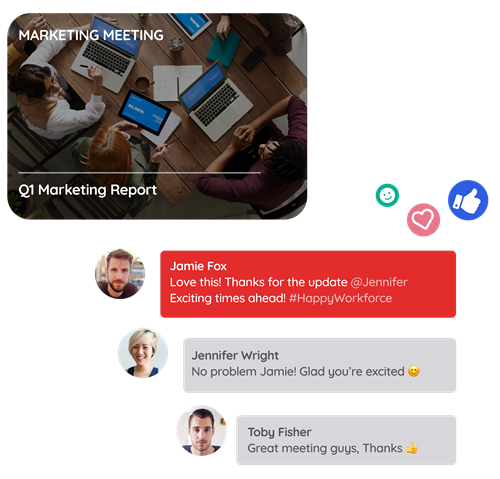 What Are the Types of Intranet?
There are two kinds of intranet platforms available to organisations, each requiring different types of hardware.
On-Premise - This type of intranet is hosted entirely on-site of a business organisation. Their servers are managed, updated and backed-up by a dedicated IT team. However, due to their complexity, it's mainly just large enterprises that have the capability to dedicate enough resources to on-premise intranet maintenance.
Cloud-based - Cloud based intranet software are now the norm. Cloud-based, meaning it's instantly made, maintained and available online. This negates any need to build and maintain any on-premise infrastructure.
---
Recommended Reading 📖  What is An Intranet? The Ultimate Intranet Guide
---
What's the Purpose of an Intranet?
You may be wondering "are intranets still relevant?". Yes they are! Gone are the old and clunky traditional intranets. A modern intranet is incredibly useful and has a number of purposes. Which include:
Connect workforces
Communicate and share important company information
Increase employee collaboration and productivity
A modern intranet has many benefits. It is an internal communication and collaboration tool, put in place to engage employees and increase productivity across a company. It goes beyond being just a content resource, it's a place where employees can interact and immerse themselves in the company culture.
How to Setup a Company Intranet: 9 Easy Steps
Getting Started
A great company intranet gives employees the tools they need to be more productive, connected and aligned with their business' goals. However there are a number of intranet solutions available and not all of them will be suitable to every business. It's so important to choose the best intranet software for your company, and here's how to do it.
Before implementing an intranet, your internal comms team should ask themselves the following questions, in order to get a clearer idea of what your company wants to achieve:
Why do we need an intranet?
What is the intranets purpose?
What do we want our outcome to be?
What features should our intranet solution have?
What challenges will an intranet solve?
How can we get employees to adopt the solution we choose to implement?
Establish the Purpose of Your Intranet
Since you're reading this guide, you probably already know some of the challenges in your company that you want to solve with an intranet solution. That's great. This means you're already ahead of the game. If you're unsure of what you want your company intranet to do then keep reading. Either way this step is worth investing some time in so that the intranet is fit for purpose.
The purpose of building intranets will change depending on the company. Here are just a few ideas to get you started:
To better manage important documents or content - You may want to manage the creation and distribution of content and documents to your employees. The goal of your intranet should be to create a secure document management system where your workforce can find important information quickly and easily. Ultimately improving productivity.
To improve employee engagement - There are many ways engagement can be improved through a company intranet. The goal should be to encourage communication between employees, whether that be through messages, social hubs or a company timeline. 
To Improve productivity and collaboration - You may want a digital workplace where your employees can work seamlessly together on projects and access the information they need instantly. 
It's important to keep in mind that these ideas are the most typical of why companies want to implement an intranet, so these should help you in defining your purpose. The most valuable part of this step is finding out what relates to your company's needs because every intranet solution is different. 
Collect Feedback From Management and Employees
Once you've established what you want the purpose of your company intranet to be, it's important to collect some feedback from management and employees. Your employees are the ones who will be using the intranet, so it's important to find out what they need from the solution.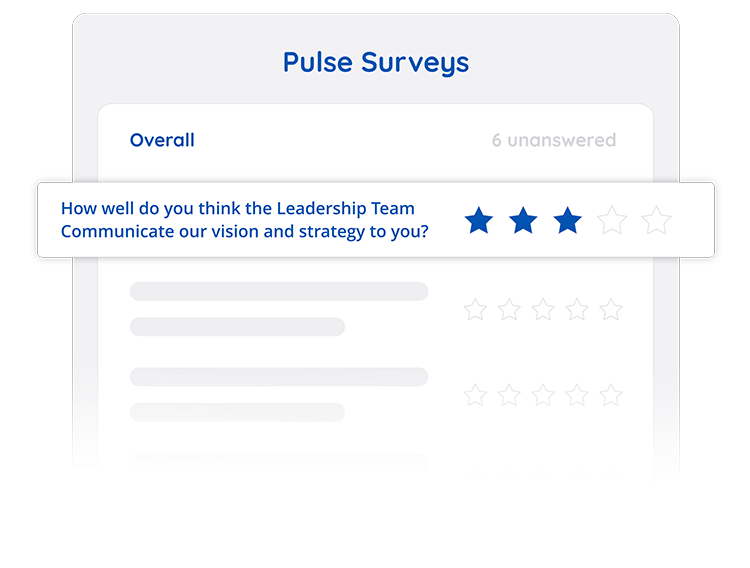 For example, if your intranet is intended to improve team collaboration, you should analyse your existing teams. Ask about the features they rely on in their day-to-day activities, their preferred collaboration channels, the locations they work in, the devices they currently use and more. This will help you decide on what features to include in your intranet.
Without a clear sense of ownership and a strong management structure, the intranet will not be able to function properly.
Carry Out Your Research
Company intranets are unique to each organisation and the features you include can be tailored to suit your company's needs. 
The best company intranet solutions consider which features will benefit productivity. These best intranet features can then be incorporated into an innovative and exciting platform that supplies information quickly and easily and engages everyone who uses it.
---
Recommended Reading 📖  31 Features Your Company Intranet Needs
---
But, before delving into what features you want to tailor to your company, here are the main features you'll certainly want to include for your intranet to be a success:
Cloud Based Access
Allowing employees to use the intranet wherever they are, at any time and on any device is essential to a great digital workplace. With remote working becoming more and more popular it's important to be able to use the intranet no matter where you are. Whether your employees are deskless, in the office, or working remotely, the information flow never stops.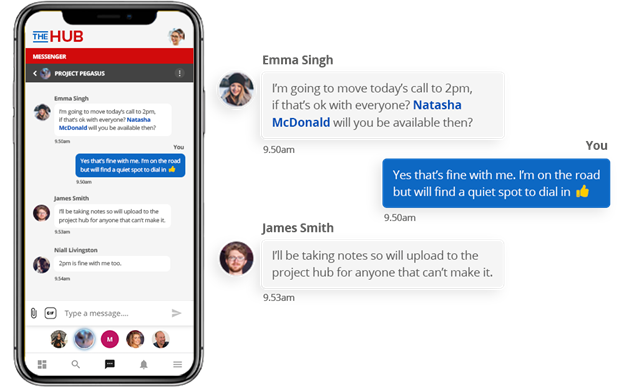 Mobile App
The average person picks up their phone 96 times a day, so it's an essential part of boosting engagement if your intranet is mobile friendly.  Today, mobile intranet apps keep entire businesses connected, both inside and outside of working hours. Being able to reach deskless workers is more essential than ever, so your focus as a company should now be to connect your workforce, wherever they are. You should make sure they have everything they need in one single place to ensure their job is done effectively.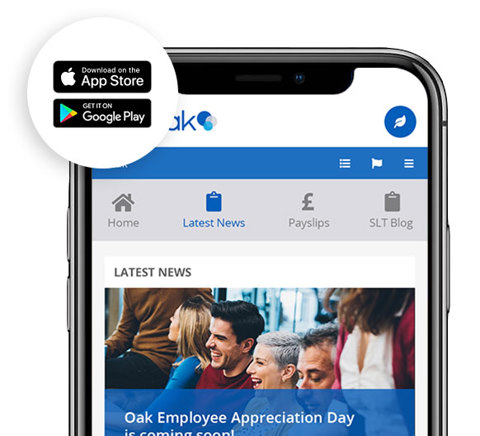 Customizable
Fully customizable intranets gives companies a digital workplace that reflects their organisation now and into the future. With company intranets, it's never a case of one size fits all - culture, goals and ways of working are unique and always evolving. The way an intranet looks and works are crucial elements for driving engagement throughout your company.
Social 
Social media usage in the UK has seen approximately 45 million social media users in the last 12 months, that's 66% of the total population! So, what better way to engage your workforce with some social intranet elements. This could vary from creating dedicated social hubs for employees to connect with like-minded interests, or having an instant messenger feature to stay connected with other colleagues.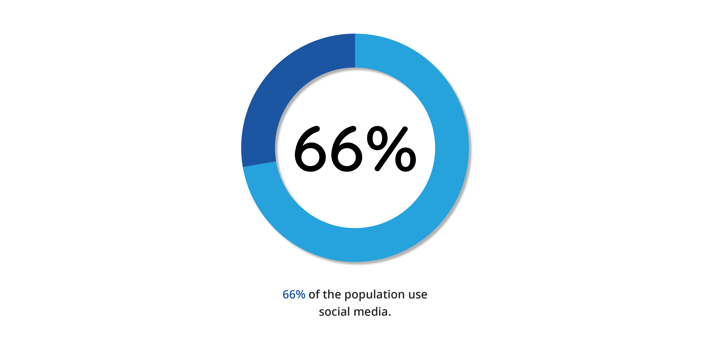 Content Management
Your intranet should be a valuable resource that stores easy-to-find information and content, allowing employees to do their job productively and effectively. From finding important company announcements to mandatory read documents, the organizational capacity of an intranet is limitless. 
Choose the Right Intranet Provider
An all-in-one intranet software is an ideal solution for most organisations. It brings together everything you need in one place, allowing you to connect and engage your employees from anywhere, at any time. 
Whilst there are 'off-the-shelf' intranet platforms available, these can be very limiting and offer little flexibility.
When researching different types of intranet platforms, you should consider intranet software that:
Fits your business goals
Enhances business activities 
Has a variety of tools, integrations and features 
Meets your budget 
Most importantly, an intranet should engage your workforce.
Here at Oak Engage, we combine all the intranet features that employees love and more to create an innovative workspace solution to suit your company needs. Choosing the best company intranet can be a daunting process so, at Oak, we support you every step of the way. You'll receive help and guidance from our experts right from the beginning. If you decide we're for you, you'll have access to regular, free online webinars and strategy days to maximise your knowledge and help you get what you need from your intranet.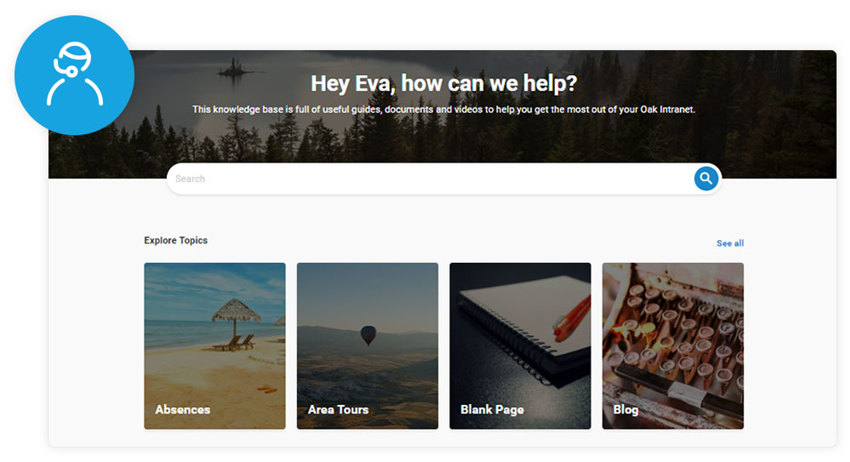 An intranet should make life easier for everyone. It should allow employees to do their jobs more effectively and communicate with each other in real time. So choosing the best intranet software from the very beginning is essential to your business success.
Request A Demo
Once you've carried out your research and selected an intranet provider that you think would be best suited to your business needs, it's important to request a demo. 
A demo of your chosen intranet provider is vital for you to receive in depth information and guidance from experts of what you want your business to achieve and how successful you want your company intranet to be.
Create Your Intranet Design
Designing your intranet is all about branding. Just like your website needs to be eye-catching, so does your intranet. It should reflect your company image and culture. 
Here are some steps you should take when creating your intranet design:
Review your company branding and apply it to your intranet
Choose colours that are easy on the eye 
Select some intranet design examples that appeal to your organisation
Work with your intranet provider to produce a design that is suited to your company
---
Recommended Reading 📖: Intranet Content Ideas to Create The Best Company Intranet
---
We know that to make your app as engaging as it can be, it's got to look familiar and be easy to use. With Oak, you have the option of working with our experienced design team, who'll help you bring your brand to your life and make your content shine.
Take a look at our Five Guys Case Study and see how they used Oak to develop their company intranet design through their distinctive branding.


Test Your Intranet With Your Employees
Once you have some mock-up designs, it's important to involve your employees and ask for their feedback. After all, they are going to be the ones using it. 
Launch Your Intranet!
The next step is to launch your intranet! This can be the most tricky step without any plan in place, so it's always important to set a schedule and most importantly, trust the process.
Ongoing Staff Training & Development
Once you've launched your intranet, you'll receive ongoing staff training and development to help you get to grips with your new digital workplace. 
At Oak, we'll provide you with expert help and support throughout the employee onboarding and implementation process. You'll get hands-on experience in setting up and populating your intranet through your own dedicated training environment on our very own 'Oak Academy'.
---
Want to see more?
Get a demo with one of our digital workplace experts and see how Oak could work for you.
---
FAQ's
How much does it cost to build an intranet?
This will vary depending on the size of your company and how many users will be using your intranet. Contact us to find out how Oak could work for you.
What should be included in a company intranet?
You should include the basic main features mentioned in our guide for a successful intranet. However, you also need to consider how some features can be tailored to your company needs to make your digital workplace fully customizable. Read our 31 Features Your Company Intranet Needs to find more. 
What is the best intranet platform?
There are plenty of intranet solutions out there - but it needs to have the intranet features that will meet your objectives and be an all-in-one solution. This is where Oak comes in!