As we ease up on COVID-19 restrictions, companies across the globe are working hard to facilitate a smooth transition for their employees as they start returning back to work.
COVID-19 has changed the way we work, with some employees working from home and some in the office.
With the rapid changes in the working world, intranets have become even more essential for organisations. They help  manage your workforce and distribute important comms to employees. 
Intranets are so much more than a communication platform. They are interactive, social, searchable, collaborative and secure. Most of all, they are easy to use. 
In this blog we'll cover:
COVID-19 and Its Impact on Your Workforce
It's fair to say that the last year has been a rollercoaster of emotions for many people.
The Office for National Statistics showed that 86% of people working from home did so as a result of the COVID-19 pandemic.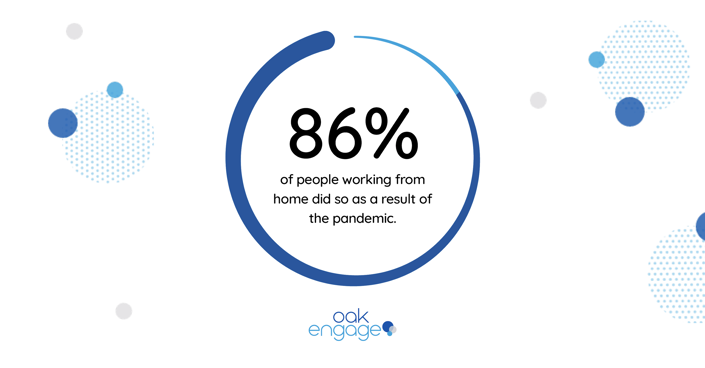 But, the pandemic has not only changed the approach to the way we work. It's had a long lasting effect on our mental health. 
According to a survey conducted in June 2020 by the Mental Health Foundation. One in five adults felt hopeless as the coronavirus restrictions relaxed and lifted. Although there is evidence that things have improved, there is still a lot of work to do. Especially to improve wellbeing in the workplace.
Many organisations have trialled different ways of working. Whether it was fully remote, hybrid working or flexible. This is a time of rapid change. How employers communicate with their employees and support their workforce, will have an impact for years to come. 
COVID-19 Industry Impact
The UK economy shrank by a record 19.8% in the second quarter (April to June) of 2020. This was following the start of the first lockdown in March. By September 2020, it was still down by 8.2% compared with February.
Services such as hospitality (including pubs, restaurants and hotels) recorded almost no output in April and May of 2020. But, industries such as information and communication, where staff could mostly work from home, saw little change. 
As businesses are still rapidly adjusting, leaders should also prepare for what is coming next. To adapt and thrive, organisations must accelerate and become resilient and agile. 
At Oak, we help various industries achieve:
Find out how an intranet can help you manage your workforce during COVID-19 by reading on.
Creating Your COVID-19 Action Plan
With so many transitioning back into the office, it's extremely important that you have an intranet on hand to handle the hard part.
An intranet provides your people with the right information and tools they need. It changes the way you work. Utilising it correctly is the most essential part of your business. 
Your intranet will be a central touchpoint for all employees. In the COVID-19 crisis, getting critical information across to your workforce is vital.
An intranet can become your saviour and powerful platform to manage your workforce. 
Let's go through how you can create your COVID-19 action plan:
Assess Your Company Needs
The first step to creating your COVID-19 action plan is to assess your company needs.
Whether your business is:
Returning to the office
Continuing to work from home
Deskless
Hybrid Working
You will need to evaluate your situation from every angle. In doing so you can  manage your workforce as effectively as possible. 
You should think about:
How your leaders are going to connect with employees
What tools you need to provide your employees
How to support your workforce
How to give your employees the best experience possible 
The most important factor to think about is:
How are your leaders going to connect with employees across the board?
Now more than ever, engaging employees and building relationships with your workforce is critical. There are lots of emotions that your employees will feel - ranging from anxiety to fear to stress. 
It's important for business leaders to recognise these emotions. You should provide:
the right support
communicate effectively
equip your employees to thrive and sail through these difficult times
An intranet gives you the platform to connect more deeply with your employees. It offers them a place to discuss and share their experiences. This also gives an opportunity for organisations to build a stronger work culture.
Assess Your Employee Needs
The next step is to assess your employee needs. 
As a leader, it's essential that you provide your employees with the tools they need. They need to be able to access important company information and updates. Especially during COVID-19. They will also want to be able to connect seamlessly with their colleagues.
You should consider:
What tools your employees will nee
How they will access important company information
How they will communicate with leadership and each other
As employees start to navigate a new working world, they will appreciate being notified about:
Important news
Announcements
Other important updates.
Collect Feedback
Managing COVID-19 at your organisation is different for every business. The next step is a good opportunity to do some user research and collect feedback from your employees. 
Consider using pulse surveys and polls. You could also look at your site analytics which could reveal unmet needs and desires.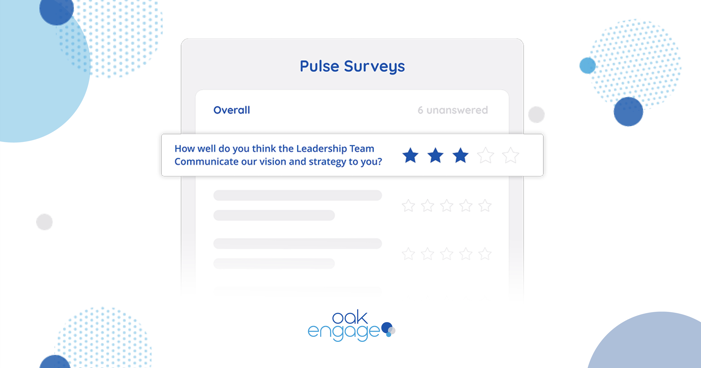 Collecting this feedback from your employees will help you to know what tools you need to implement into your action plan.
Create Your COVID-19 Action Plan
Once you've assessed your company and employee needs and collected your feedback. You are now ready to create your action plan.
Ensure that your plan will benefit your employees and help them return to work as easily as possible.
Types of COVID-19 Related Content Tips For Your Intranet
Intranets are now responding to COVID-19 with frequent updates. This could be on:
Information about staying healthy
Providing tools to aid virtual work
Updates on COVID-19 breakouts in particular areas
All of these help businesses to manage their workforce effectively.
Teams are also being challenged to work together in ways they never have before. 
To help employees and the company in this current environment, intranets are in demand.
Here are the 4 types of COVID-19 related content. These are essential to managing your workforce today:
1. Work process changes
Providing processes, information and tools for how to work in your company's recommended way.
2. Virtual-work help
Giving employees easy access to the tools and information they need to work from home.
3. Health & benefits
Helping employees get useful information about being and staying healthy
4.Connection & engagement opportunities
Fostering the organisation's culture and values and supporting connections amongst employees.
Intranets give people a sense of:
Support
Confidence
Connection
Helping your employees be safe and productive is so important today. And this can be achieved within the security of your own company intranet.
Keeping Your Staff Up-To-Date With COVID-19 News
It's essential to keep your employees informed and up-to-date with COVID-19 news, especially if you're adopting a new way of working.
Our news feature provides a single location where employees can discover the latest news on COVID-19.
A range of news articles can be communicated in this section, such as major corporate updates, messages from the CEO or policy changes. 
Want to make sure your employees are reading an important document?
Oak's mandatory read feature helps to improve compliance and the flow of business-critical information.
This could be a specific article or document that's uploaded by management. Perfect for managing your workforce during COVID-19.
Oak Engage - COVID-19 Resilience Pack
We've developed a COVID-19 Resilience Pack to help companies from across various sectors manage their workforce .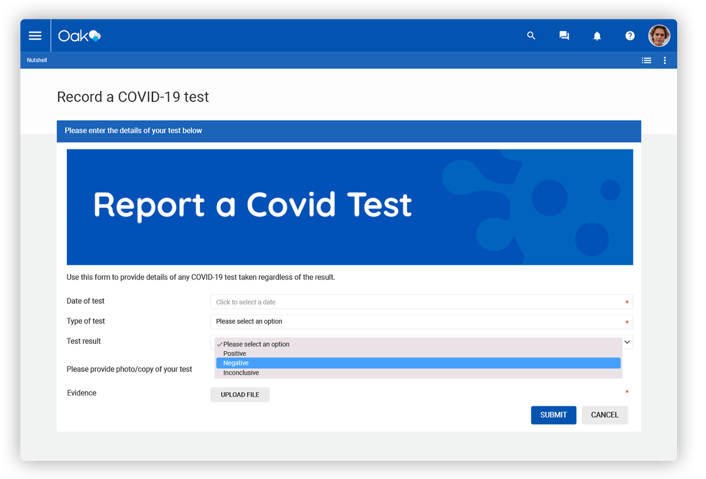 Whether you're wanting to track the status of vaccinations in your workforce, or record of a test result. Oak helps you do this efficiently, all on your company intranet.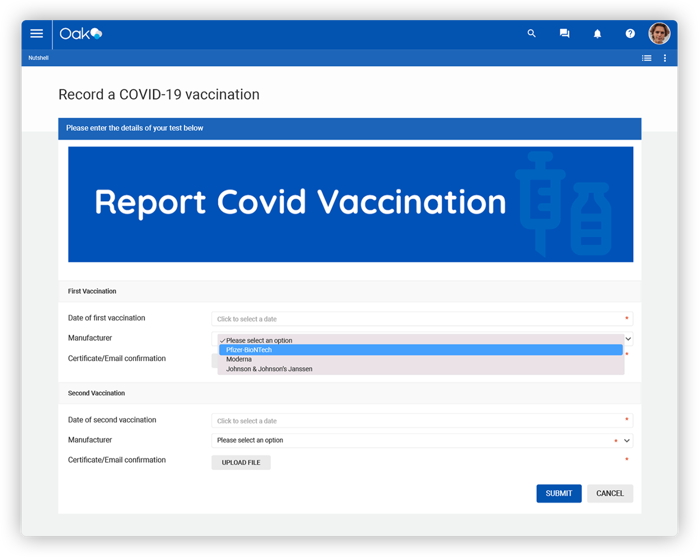 It includes:
Reporting of employees' vaccination status
Recording test results in one single place
Controlled access of data
Push Notifications and Scheduling
Tailored Content
Dashboards
Targeted Communication
Benefits of the COVID-19 Resilience Pack
Our new feature will help employers achieve a smooth transition for their workforce. We enable companies to carry on working safely on the frontlines, or deskless from any location.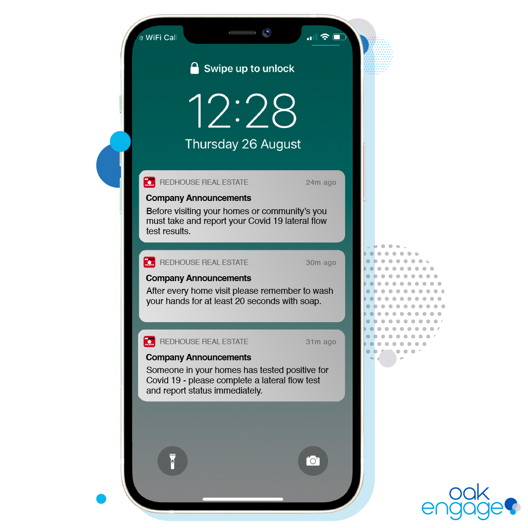 The following benefits are:
Track and trace employees, locations & departments
Target people who are at risk for infection quickly and efficiently
Distribute content out to relevant parties depending on their status 
Send Push Notifications for important news and updates
Easy recording for vaccination status for employees, even on mobile
Record test results and share with line managers
Remain compliant with regulations
Rapid roll out in days 
Limited technical resource required
Offer unique dynamic experience
Receive your essential COVID-19 resilience pack when you implement an all-in-one company intranet.
Encourage engagement, productivity and collaboration among your workforce with Oak.
Cost of a COVID Outbreak in Your Business 
Our COVID-19 Calculator is designed to quantify the financial impact of COVID-19 employees in your business.
The calculator will show you how much isolation could cost your business in loss of wages paid on a daily basis for the duration. This formula will demonstrate the true cost of poor workforce management during COVID-19. 
Please note this based on the cost of the entire workforce or office isolating for the selected duration This is designed to give an estimate of wages paid before taxation, based on average salary. Figures are estimates only.
COVID-19 Intranet Action Plan Template
Are you ready to take the next step? Download our COVID-19 Intranet Action Plan template. Simple and easy to follow, the template will get your planning off to the best possible start.