Looking for ways to engage remote employees? Discover our 12 fun and actionable tips to boost workforce collaboration!
In this blog we'll cover:
How Do You Engage Remote Employees?
Now more than ever, companies are wanting to create a virtual workplace culture for their remote teams. 
The pressure to invest in an engaging culture is draining. 
While remote work isn't new, a majority of employees have never experienced what working from home truly entails. 
For this reason, they're struggling with a loss of face-to-face interaction that they were used to while working in the office.
According to Monster, 69% of employees are experiencing burnout while working from home.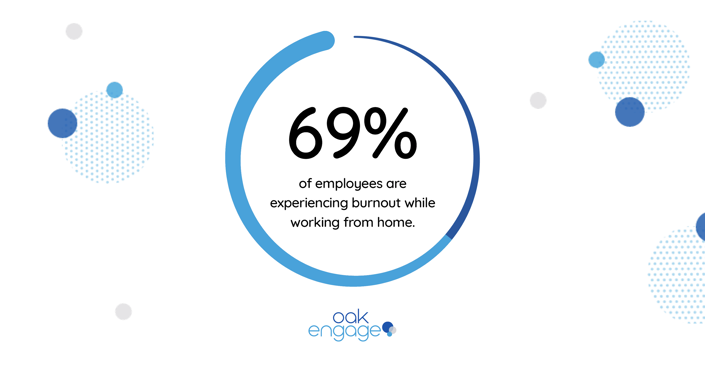 That's why it's so important to check-in with your workforce on a daily basis and put together some fun activities to engage your employees.
From weekly quizzes to virtual team challenges, there are endless ways for companies to keep their employees engaged and motivated at work. 
The key is to always get their input and start building a culture they're excited about! 
💡Without further ado, let's get straight into our 12 tips you can use to engage your remote workforce:
12 Tips To Engage Remote Employees
Tip 1: Organise Online Team Building Events
As a company, you can organise online team-building events to keep the spirits high and nurture the bonds between your remote employees. Some ideas could include:
Online team-building (this might even be more appealing to your employees as they can do it in the comfort of their own home)
Organise game nights
Movie marathons
Social drinking from home
These are great ways to unwind while socialising with your colleagues and building those workplace relationships. And of course, all of these can be enjoyed over Microsoft Teams or Zoom.
Tip 2: Check-in Frequently
Regular check-ins with your employees are a must when your teams are working remotely. These will ensure that your workforce are on the same page regarding their work duties and priorities. 
The best practice is to have a daily team or department check-ins, depending on how big your department is, you may do this weekly instead. Alongside this, the team leaders should continue with their regular 1:1 meetings weekly. 
You may choose to have these meetings via:
Messenger
Phone calls 
Video chat 
This depends on what's comfortable for different employees. However, video calls will be the most beneficial for having a bit of human interaction, something you don't normally experience when working from home.
Tip 3: Have Virtual Coffee Breaks
When working in an office, coffee breaks tend to be spontaneous. Employees would normally swing by a colleagues desk and ask them for a coffee. 
If you're working from home, this won't happen. So scheduling short breaks throughout the day can be so beneficial in terms of having some human interaction and chatting about your weekend. 
You could even schedule a 15-20 min long video call each day to sit down with a coffee. Discover our tips on how to make your virtual coffee break a success:
Schedule them at the same times each week so that everyone can join in.
Establish some ground rules (they can be optional and are there if anyone fancies a chat)
Put a limit on the number of people that attend - if you have a larger team maybe split into two groups.
Tip 4: Organise Weekly Quizzes
Don't underestimate the power of online team building! Having a weekly Friday quiz with your team can boost employee morale and improve productivity across the company.
In fact, 37% of remote workers say the best way to boost productivity is to take regular breaks. What better way to do this by organising a team building activity!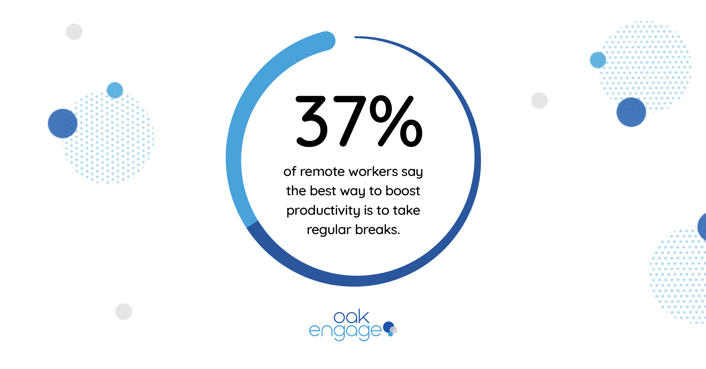 Tip 5: Create a Strong Company Culture
When employees are no longer working at the same office, one of the first things that can start declining is your company culture.
Even though it might still be in effect, the fact that there is no one to keep it alive through personal interaction and socialisation in a localised workspace is enough to make it fade away over time.
Maintaining a great company culture with remote employees can be a challenge, so it's important to know exactly how to tackle it:
Start by improving your leadership style and being there for your workforce at all times. 
Communicate regularly and make yourself available.
Lastly, focus on teamwork and collaboration even on the simplest of projects. 
---
💡Additional Useful Guide: Company Culture: A guide for 2021 & Beyond
---
Tip 6: Implement an Online Recognition Ritual
According to Gallup research, recognition in the workplace not only boosts individual employee engagement, but it also has been found to increase productivity and loyalty to the company, leading to higher employee retention. 
In fact, 65% of employees haven't received any form of recognition for good work in the last year. That's why it's essential that you implement an employee recognition system for remote employees.
Use your employee recognition feature on your company intranet software to celebrate successes or why not give them a shout out on your social timeline?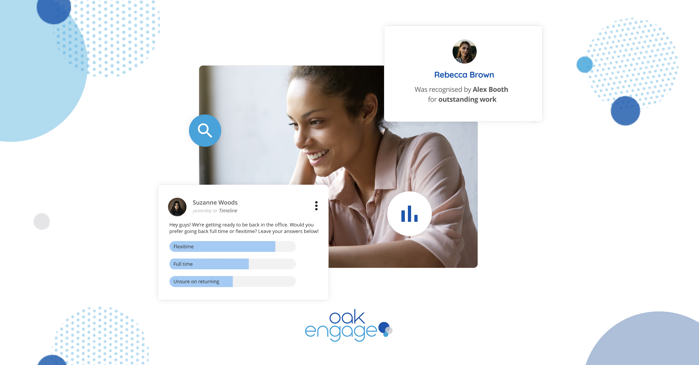 Tip 7: Create Dedicated Social Spaces
Bring the whole team together over:
Google Meet
Microsoft Teams
Zoom
Intranet hubs 
These can be for the sole purpose of hanging out and catching up. Holding virtual happy hours, team lunches, or even employee-led yoga classes is a great way to create low-stakes opportunities for meaningful connections.
A social gathering can be a great way of breaking up the day, signalling that work is over, or helping prevent remote employee burnout.
Tip 8: Have Online Knowledge Sharing Sessions
According to scientific research, knowledge sharing significantly and positively affects employee engagement. Knowledge sharing among employees enables them to grow at both person and group level, driving productivity and innovation.
Usually, knowledge sharing in the workplace would happen naturally when colleagues are working side by side on a project. However, working from home and sharing those ideas can be a bit more tricky.
 Here are a few ideas that will help you start online knowledge sharing sessions:
Monthly Team Presentations
Discussion Groups
Book Clubs
Problem Solving Workshops
Webinars
Tip 9: Help Your Employees Unwind
You need to remind your remote employees that productivity comes in waves and that they need to take care of their mental and physical health. 
Make sure to tell them to switch off and unwind for a short time during the day, and remind them to completely forget about work at the end of their shift. 
This will not only help them retain a healthy work-life balance, but it will also help you earn their trust and respect.
---
Recommended Reading 📖: Employee Wellbeing: A Beginners Guide
---
Tip 10: Define Your Goals
According to research, 39% of remote employees complete their tasks faster than they would in the workplace. However, in order to set them up for success, employers have to set clear and measurable goals for their employees.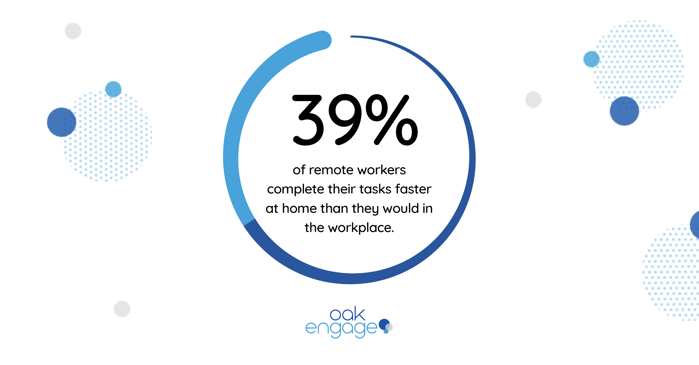 With remote teams, where communication is more challenging and things can get lost in translation - it is important to be crystal clear about an employee's duties and responsibilities.
Tip 11: Keep Lines of Communication Open
Remote employees, especially those who work non-traditional hours or are outside the headquarters' time zone, sometimes feel that their team isn't around, and vice versa.
While it's impossible to expect everyone to be available 24/7, knowing that they can reach out to their colleagues and stay in touch through digital communication helps virtual workers feel more connected.
Tip 12: Have Friday Close-off Meetings
When employees work on-site, leaving the office symbolises the end of the workday and working week. However, when you are working and living at the same place, it isn't so easy to maintain boundaries between working and resting. 
Therefore, it comes as no surprise that a comprehensive State of Remote Work 2020 research conducted by Buffer has found that the third biggest challenge of remote employees is unplugging from work. 
💡To prevent this from happening you could:
Hold a short video call on a Friday afternoon
Bring your team together and congratulate them for their hard work throughout the week. 
Tools to Engage Remote Employees
The most successful dispersed teams use their business collaboration system to support individual and team focus on the right priorities; 
Effective Communication
Timely Communication
Targeted communication
These three priorities bring a sense of connection across teams and between individuals throughout their organisation. 
You can achieve your most important initiatives by getting everybody working on the right things. By using the right tools, all of your employees will know the top priorities of the company and engagement will skyrocket. 
Here are our top tools that every company should be using if their teams are working remotely:
Tool 1: Zoom for Video Meetings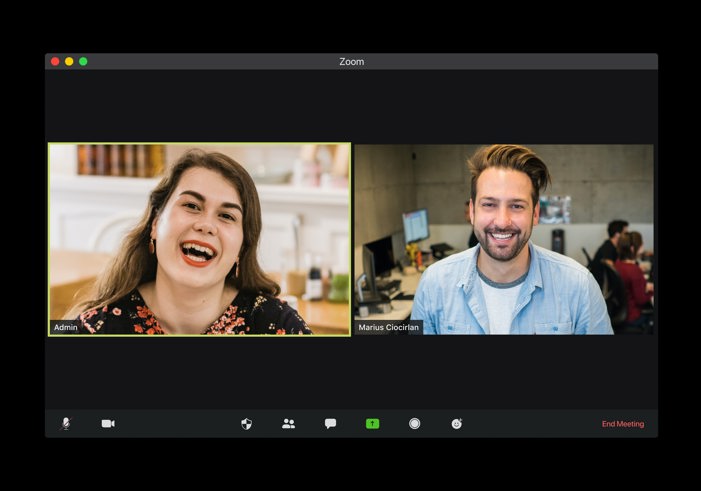 Face-to-face video meetings are so important to maintain that human interaction whilst remotely working. Zoom is perfect for that. 
You're not only able to collaborate with colleagues, but Zoom allows you to:
Integrate your calendar
Share your screen
Leverage in-meeting chat to share files
Annotate content and more. 
💡All of these tools allow employees to work seamlessly with their team, enhancing productivity throughout the company.
Tool 2: Monday.com for Collaboration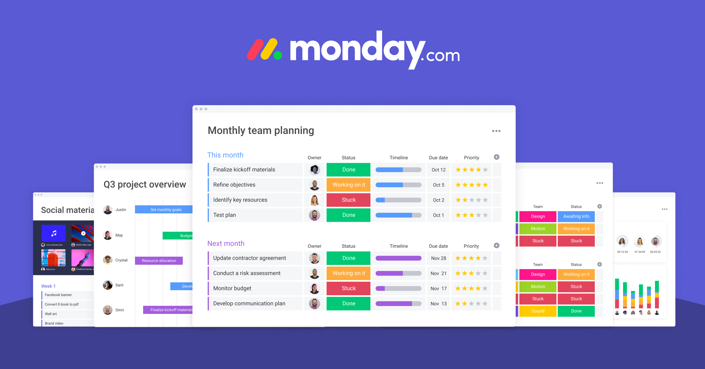 It's important to make sure that everyone on your team knows and understands the bigger picture and their value to it.
When working with an effective project collaboration tool like Monday.com, you can create a company-wide overview where each team member can see progress in a glance. This helps keep everyone aligned and on the same page.
Tool 3: Oak Engage for a Company Intranet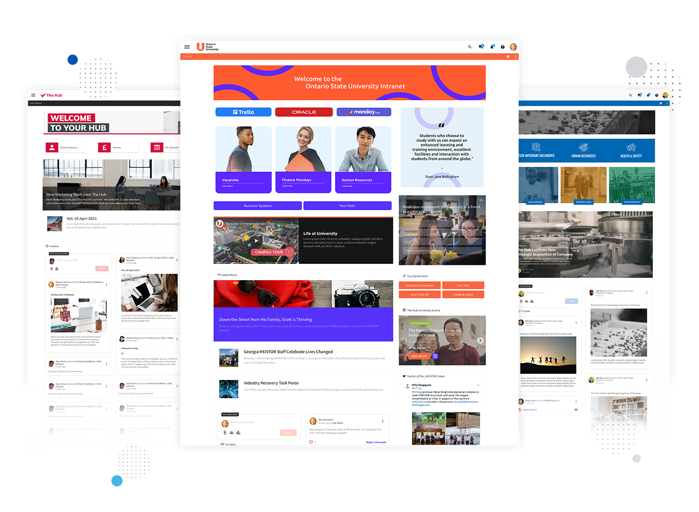 We are a cloud based intranet platform designed to keep your workforce connected, productive & engaged. Mobile ready with drag and drop functionality, your employees can stay connected, wherever they are. 
Some of the features we offer are:
Mobile app for ease
Instant messaging for communication
Social timeline for collaboration
Advanced search capabilities for productivity
Hubs for social collaboration
Employee recognition
---
Recommended Reading 📖: 31 Intranet Features Your Company Needs - A Checklist
---
Try these actionable tips out with your own remote workforce and watch your engagement skyrocket. If you'd like to find out more on how Oak can work for you, get in touch.