Diversity and inclusion, also known as D&I, is becoming increasingly important in the world of work with more businesses beginning to put D&I at the top of their agendas and policies. But why is diversity and inclusion so important? 
Aside from the matter of being moral and ethical, businesses that embrace and value diversity and inclusion across all facets of their business have shown time and time again that they outperform their peers. Diversity and inclusion efforts drive growth, retention, revenue and profit by 
What is diversity and inclusion?
Diversity and Inclusion means having a clear set of policies, strategies and procedures created that will encourage diversity and inclusion within your business. But let's not group the term as one. Diversity and Inclusion are separate things:
Diversity in the Workplace
Diversity in the workplace can be defined as the full range of unique characteristics in humans and encompasses things like age, gender, ethnicities, culture, sexual orientation, religious beliefs, geographical location, physical ability and class. It's the full spectrum of differences that make us all human.
A diverse workforce consists of people with different ages, genders, ethnicities, abilities and so on. There are actually different types of diversity in the workplace, let's take a look at them…
Internal 
Internal diversity in the workplace are the characteristics of your individual employees. These are things your employees cannot control, so things like: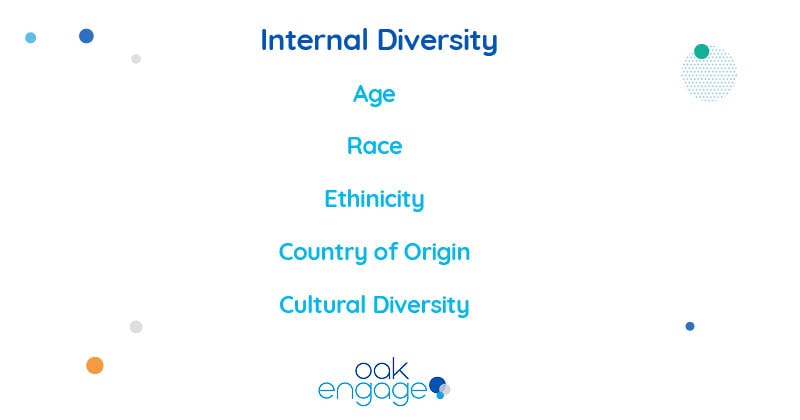 Age
Race
Ethnicity
Country of Origin
Cultural Diversity
External
External diversity again relates to the characteristics of your individual employees, but these are not characteristics that they were born with. These things can changed and altered and includes things like: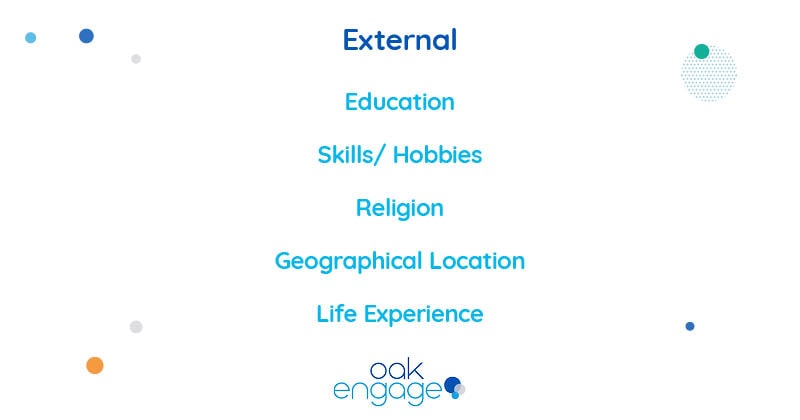 Education
Skills
Hobbies & Interests
Religion
Geographical location
Relationship status
Socioeconomic status
Life experiences
Citizenship
Organisational
Organisational diversities are the different factors that pop up in any organisation or workplace. These are: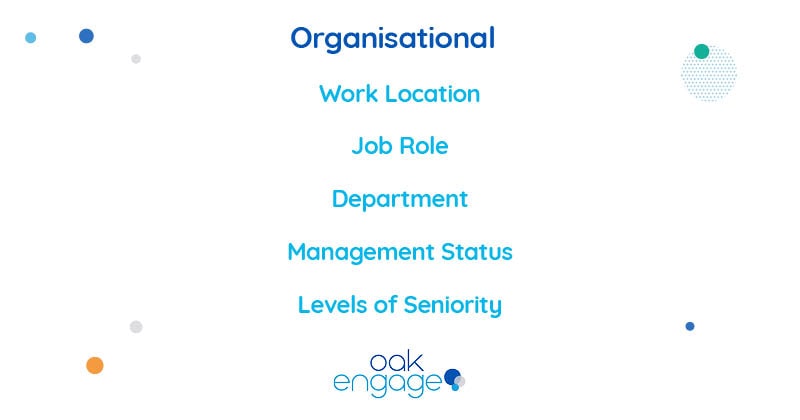 Work location
Job role
Department
Management Status
Levels of seniority 
World View 
This type of diversity reflects the difference and diversity in everyone's world views. Everybody's unique life experiences, family history, beliefs, politics and opinions mean we all have different ways of looking at the world. World view diversity includes things like: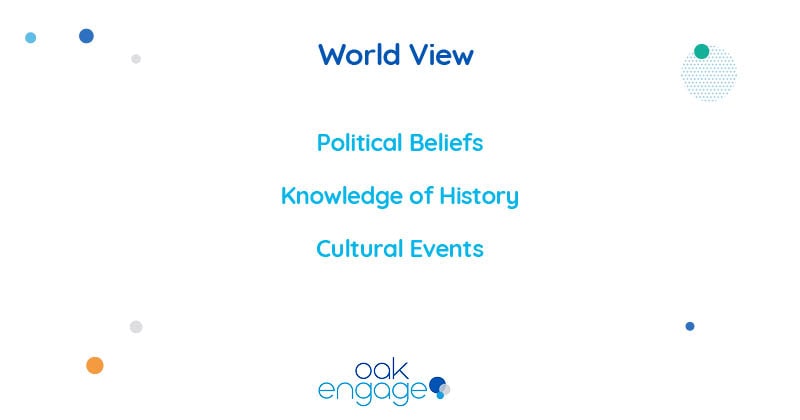 Political beliefs
Knowledge of history
Cultural events
Focusing on diversity in the workplace should abolish any biases in the hiring process and bring a range of different people together at the workplace that will aid creativity, innovation and create a culture of belonging amongst employees. 
Inclusion in the Workplace
Inclusion is especially important in the workplace. What does an inclusive workplace mean?
An inclusive work environment is one where all individuals are treated equally with respect and have the access to equal opportunities and resources, meaning each and every employee can contribute to the organisation's success. 
Having an inclusive will means your employees feel valued, respected and this brings an increased sense of cooperation and engagement in the workplace. Focusing on inclusion means making a concerted effort with your policies, behaviours, efforts and culture to make each person feel valued in the workplace. 
Diversity and Inclusion in the workplace statistics
Let's take a look at some diversity and inclusion statistics to get a better understanding of the current state of affairs in the workplace today… 
For every 100 men promoted to managerial roles, only 86 women are promoted to the same role.
In the UK the employment rate in every ethnic group was higher for men than women. 
At work, 67.5% if LGBTQ+ employees reported hearing negative slurs, jokes and comments about LGBTQ+ people.
The lack of diversity in the workforce would cause 41% of LGBTQ+ job seekers to avoid applying for a job at a company. 
Amongst disabled people in the UK, Autistic adults have the lowest employment rate.
Working class employees with the same education credentials as middle class employees earn 17% less on average.
Ethnic minorities will make up 20% of Britains population by 2051 which will grow to a total of 7.7 million. 
It's clear to see that there is work to be done when it comes to creating diverse and inclusive environments in the workplace, and these statistics show the benefits…
Companies who place an importance on diversity and inclusion are 35% more likely to outperform their competitors. 
Diverse companies are 70% more likely to conquer new markets.
Diverse teams are 87% better at decision making. 
Diverse management teams result in 19% higher revenues. 
Companies that employ an equivalent amount of men and women produce up to 41% higher revenue.
Equally diversifying the workforce could increase the GDP by up to 26%. 
The benefits of having a diverse and inclusive workforce are unparalleled. Having a culture of acceptance and belonging has the ability to connect everyone in your business and this itself has a huge impact. It extends its impact all the way through to understanding customers better, faster problem solving, increased creativity and improving overall business performance.
What is the goal of diversity and inclusion in the workplace?
Talent Attraction and Retention
Having a diverse and inclusive workforce will attract a lot of top talent. Different backgrounds bring a range of skills, talents and experiences to the workplace where people can learn from one another to bridge any gaps in skills and knowledge.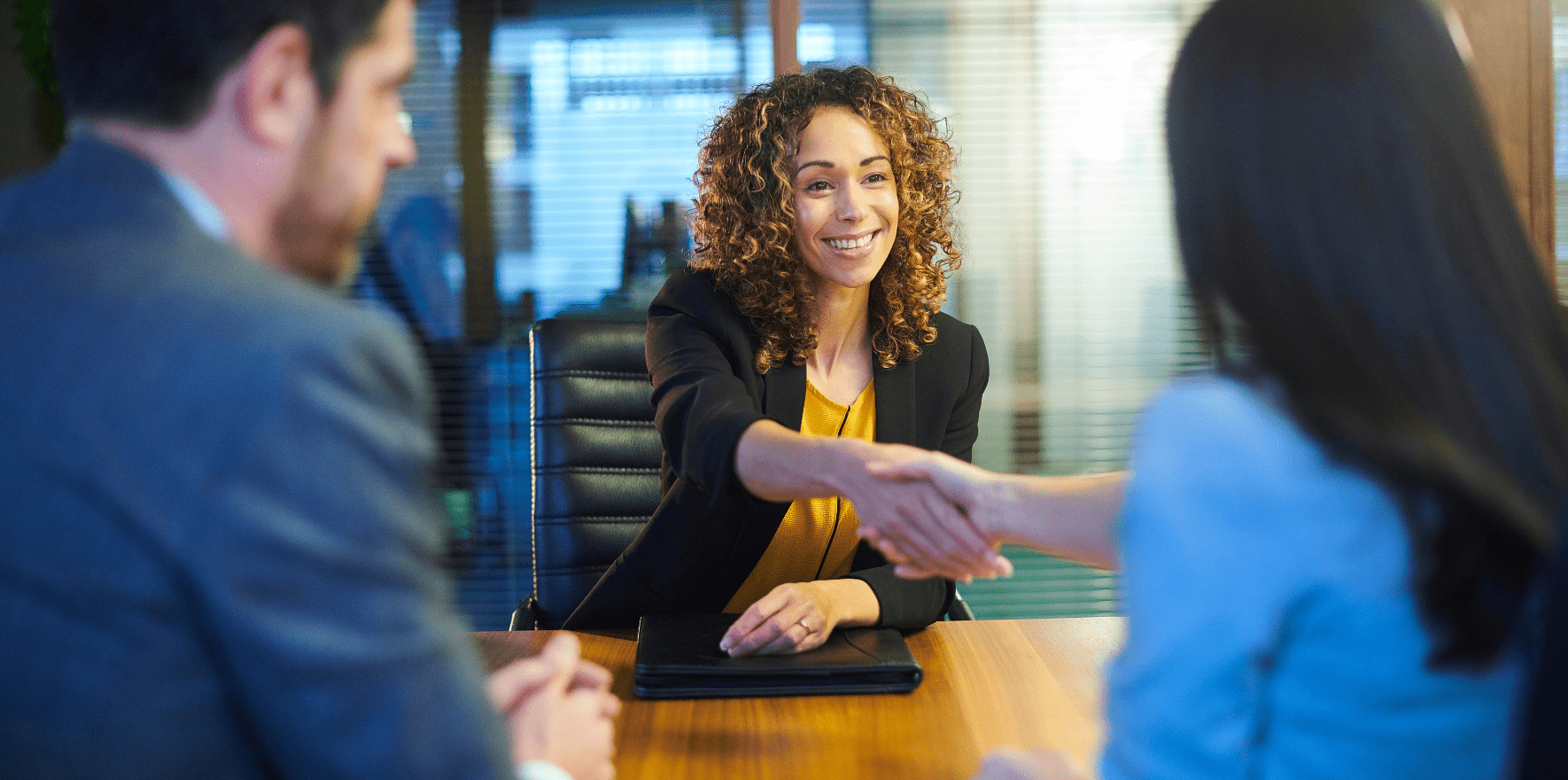 It also does wonders for creating a vibrant company culture which has a huge influence on retention within your company. 
Connect more with your customers
Diversity is a key driver for business growth. A diversified workforce limits cultural and language differences with customers and people will really be able to identify with your brand and the people who work for you, meaning you'll be able to connect properly with current and prospective customers. 
Increased creativity and innovation
Having a diverse team will mean better creativity and innovation. The differences in life experience brought together in one team will make for some seriously creative brainstorming and that radical innovation that might seem out of the box might seem more like a reality with the variety of skill sets and problem solving abilities. 
Strengthens your employer brand 
Placing an importance on diversity and inclusion strengthens your employer brand, positions yourselves as leaders and sets an example to other businesses. You are seen as a company that is morally sound and that values each and every individual which is incredibly important to prospective employees who are not solely motivated by material means anymore.  
By creating a safe and positive culture that attracts top talents globally, and where opportunity is equal for all, your brand will be at the top of every potential employees list. 
So we know why diversity and inclusion is so important, but how can you actually start to demonstrate it properly in the workplace…
How do you demonstrate it in the workplace?
There are a number of ways you can show you value diversity and inclusion in the workplace…Let's take a look.
Remove Bias from Hiring Process
Include women in your hiring processes to increase the representation of women and remove bias in your hiring decisions. You could also consider removing information on candidates gender, race and ethnicity hidden before the interview processes to remove any biases in the hiring process. 
Train Supervisors & Managers
Any supervisor or manager who has an input regarding employees pay should be aware of any unconscious bias and legal information that can impact decision making. Decisions should only be made based on job related factors, rather than things like gender, race and ethnicity. 
Empower women to negotiate 
Four in five women could be missing out on higher wages due to not negotiating pay and half of female employees think that they're being underpaid. Encourage women to negotiate salary or completely remove negotiation from the hiring process. 
Increase diversity at senior levels 
Increase representation within your business. Place women in leadership positions and ensure that all important meetings include 30-50% women and minorities. Studies found that women in businesses are better compensated when meetings include women and that there is a substantial gap in compensation when meetings do not include women. 
Pay reviews 
Promote pay equity by reviewing salaries to ensure that employees are being fairly compensated for their efforts, depending on their achievements and output and not on potential biases such as gender, race and religion.  
Offer paid parental leave for men and women 
Officer and encourage paid parental leave for men and women in the business and encourage people to actively use it. Make it clear that there will be no change in seniority levels during parental leave. 
Strive for a multigenerational workforce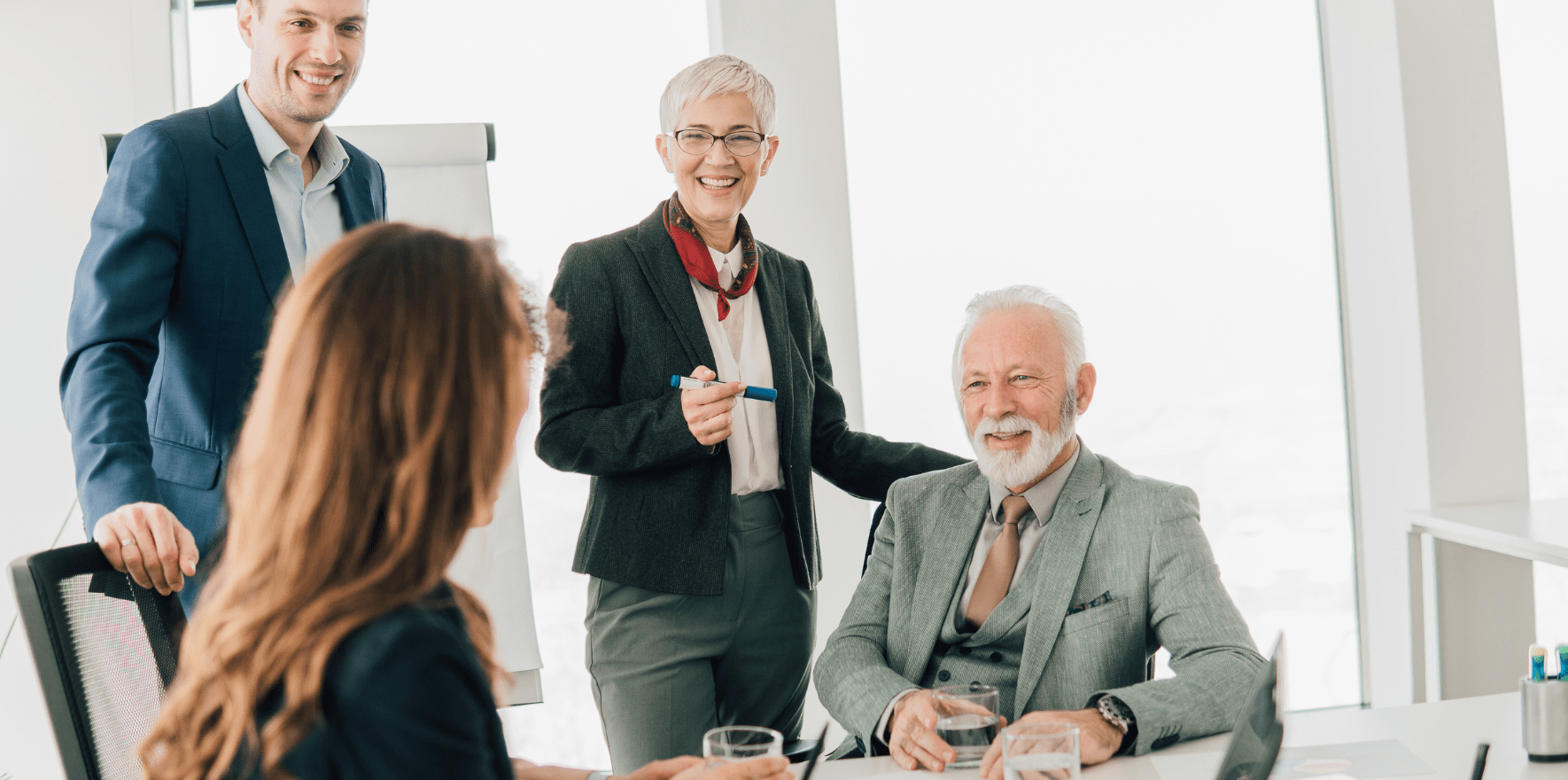 Age diversity in the current workforce is the largest it's ever been, spanning four to five generations. These are the generations we have:
Silent Generation/ Traditionalists (1928-1945)
Baby Boomers (1946-1964)
Generation X (1965-1980)
Millennials (1981-1996)
Gen Z (1997-2009)
Gen Alpha (2010 - Present) 
Employers should really be taking advantage of everyone within these age groups who have all experienced life in very different ways. Younger employees are slick and sharp with technology and can contribute to the change that it drives whilst older employees have life experience that can drive steady decision making. 
When you combine different ages that are willing to learn from one other you bring together multiple perspectives, different skills and problem solving abilities and opportunities to learn and develop from one another. 
Acknowledge Holidays of All Cultures
Why not create a collaborative holiday for your workforce where employees can add their own cultural holidays. Consider offering a floating holiday policy which gives each employee the chance to use their holidays when they wish to celebrate special times in their own calendar, rather than marking out set holidays in employees calendars. 
Mix up your teams
We all have completely unique experiences, values, cultures, beliefs and behaviours. This is what makes us all special and when we embrace this diversity we'll experience heightened creativity, innovation and bring together a range of different perspectives that will impact your business. 
Encourage Feedback
Want to know how your workforce feels about diversity and inclusion efforts? Conduct a pulse survey. Pulse surveys are a brilliant tool for finding out how your workforce feels about certain issues and how you, as a business, can improve. 
We offer in-built tools within Oak Engage that will help you to create pulse surveys, send them out to relevant departments instantly, and analyse your data with ease! Plus, they're anonymous which means more honest and open feedback from your workforce. 
Review company policies
Take a look at your company policies and really think about if any of your policies could potentially enable discrimination in the workplace and how we can create a more equitable workplace. 
Celebrate diversity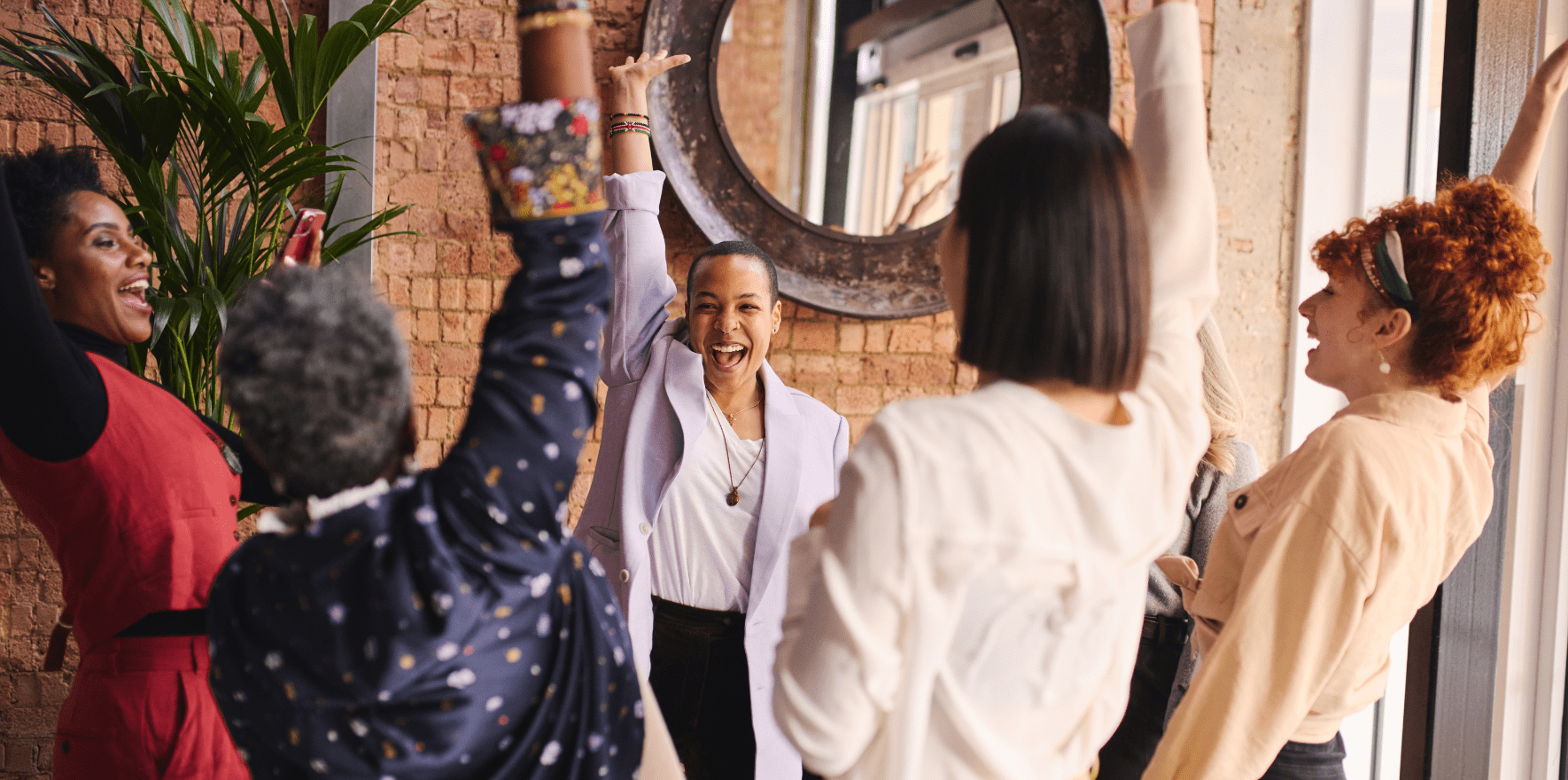 Educating each other is one of the best ways to celebrate diversity. It helps to deepen people's understanding of one another, their beliefs and traditions and helps reduce unconscious bias. Why not hold lunch and learn where employees can share information and answer questions about each other's traditions and cultures, it could be a discussion for everyone or each month it could focus on one person or a particular group who want to share their own culture. 
Having a culture focused bulletin board is great for promoting diversity in the business. It's a dedicated way of people sharing their culture without having to speak about it individually. Encourage employees to share information that promotes their culture or lifestyle and when upcoming events are on the horizon get employees to create educational content surrounding that event. 
You could even use the hubs and communities feature on Oak to create a culture board for your intranet! 
Companies who are paving the way for diversity & inclusion in the workplace 
Here are a few companies who are setting the standard for D&I in the workplace… 
Capgemini has been crowned the most inclusive workplace in the UK 2021/2022 and state themselves that they want every employee to feel that they can bring their best self to work each day. Capgemini have an Active Inclusion programme that aims to engage each and every employee in a culture of mindset change towards inclusion from including workers in process changes through to individual actions. Their efforts have most certainly paid off! Well done Capgemini! 

Sodexo is paving the way for gender balance in their business with women making up more than half of the workforce. It not only applies to the workforce but to the board of directors which is 58% female staff. Sodexo found that having a clear gender balance has a positive impact on employee engagement, profits and employer brand.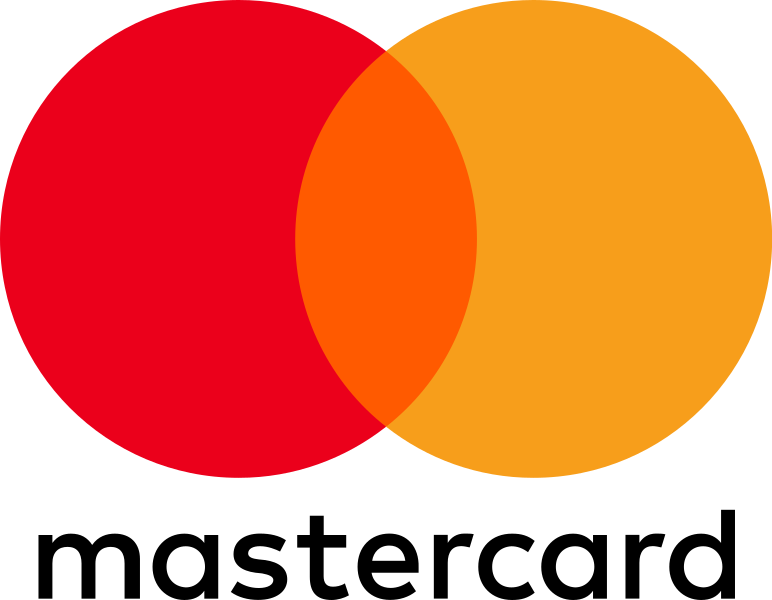 Mastercard believes that "diversity is the key to driving insight, better decisions and better products. It is the backbone of innovation". In relation to multigenerational workforces, Mastercard have introduced YoPros - a young professional business resource group - to help address generational barriers. The group offers one to one social media mentoring for older employees who want to get up to scratch with the world of social media. 

Coca cola has a huge diversity education programme that includes diversity training, diversity speaker series and a diversity library. Not only is education key to their D&I strategy but in 2017 they implemented a benefits policy that entitles both new mothers and fathers to 6 weeks of paid parental leave. This scheme was brought to life by Coca Cola Millennial Voices, a group of young employees whose job is to look after employee retention for millennial consumers and staff members. 
Diversity is what helps Novartis connect better with their patients and there is a big focus on education within the business to make everyone aware of D&I.  People within the business are educated on unconscious bias, inclusive leadership, compensation and pay equity as well as disabilities and accommodations to improve diversity hiring and culture in the business. The language we use daily can have a huge effect on how we see the world, which is why Novartis have replaced the word 'disability' with 'diverseability' to show people living with disabilities do not have a lack of ability but diverse skills and proficiencies. That's the kind of stuff we like to see. 
Conclusion 
Becoming aware of diversity and inclusion and the benefits it brings to your business and to your employees overall experience is the first step in creating a proper D&I strategy. We hope this blog post has been a good starting point for learning more about diversity and inclusion in the workplace and the steps you can take to start making it part of your business ethos.