Employee onboarding can be challenging for any industry and it can be easy to forget a few important steps in the process.
Did you know that having a great onboarding programme increases staff retention by 82%?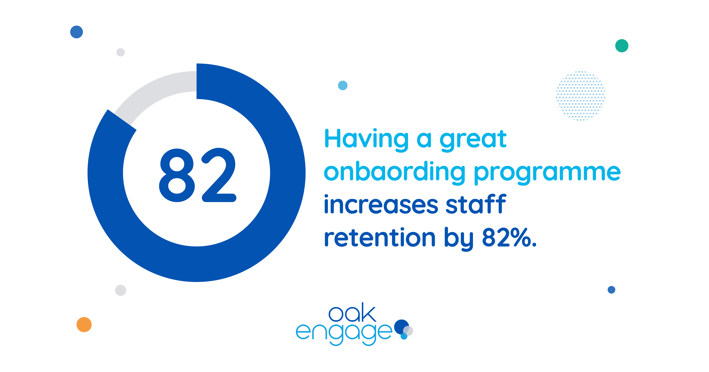 This employee onboarding guide will help you keep your onboarding process organised and ready for when you take on a new hire. You should use it to stay focused and to make sure you don't overlook important tasks.
Here's what we'll cover:
What is employee onboarding?
Why is employee onboarding important?
The 4 phases of onboarding
Your HR Onboarding Checklist 
So, let's get right into it!
What Is Employee Onboarding?
Onboarding is the process of incorporating new employees into a company and familiarising them with the company culture and policies, allowing them to become effective and contributing members of the team.
Employee onboarding programs should help new hires:
Understand their roles and responsibilities
Get comfortable in their new workplace setting 
Meet their team members
Learn company policies and protocols
Gallup found that only 12% of employees strongly agree their organisation does a great job of onboarding new employees. That means 88% don't believe their organisations do a great job of onboarding, and that leaves a lot of room for improvement!
Why Is Employee Onboarding Important?
The benefits of Implementing a great employee onboarding strategy are endless.
Here are just a few your company can achieve:
Without the right procedures in place, increases in employee turnover and loss of productivity can occur. This decreased employee engagement costing companies large sums of money every year.
However, when a company has a great onboarding strategy, 69% of employees are likely to stay for at least 3 years.
4 Phases of Onboarding
Let's talk about first impressions.
The onboarding stage is the first interaction an employee has with the organisation after the interview process.
If the experience fails to live up to expectations, then your new employee might regret their decision to accept the job offer.
A negative impression left by a poor onboarding experience might affect their perceptions about your organisation, ultimately causing them to quit their role early.
Digitate reports that one in five new hires are unlikely to recommend an employer to a friend or family member after their new hire onboarding experience.
This is quite a staggering statistic that can easily be avoided!
This is where the 4 phases of onboarding come in:
Phase 1: Let's Begin With Onboarding
Employee onboarding starts right after the recruitment phase. 
Once an employee is offered the job and has accepted, it's a good idea for HR managers to send a warm welcome email with a few essential documents. 
These could be:
Offer letter
Links to fill out digital onboarding forms
Policy documents
Keeping the approach transparent familiarities the employee with your organisation's culture and lets them know what to expect.
You may also choose to schedule a quick call to review the forms, discuss benefits and set expectations. Keeping your new hires engaged is vital and will help them form strong emotional ties to your organisation.
It's also important to remember, just because an employee has accepted an offer, it doesn't promise that they will turn up for their start date. 
During the time in which they accept the offer and their start date, an employee might be open to other offers from potential employers.
It's critical here to build a good rapport with the employee. Let them know that they are valued and that you're excited to see what they'll bring to the team.
It's a good idea to plan out this waiting period when you're putting together your employee onboarding strategy.
Phase 2: Welcoming New Employees
On the first day, most new hires have mixed emotions. They may feel anxious, happy, excited or nervous. So it's important to ensure that the new hires feel welcome and comfortable.
The two main goals on an employee's first day should be setting expectations and introducing business objectives.
Employees need to have crystal clear ideas about what their job responsibilities are from day 1.
Having a company intranet where new employees can find all the information they need in one place makes the process that much easier.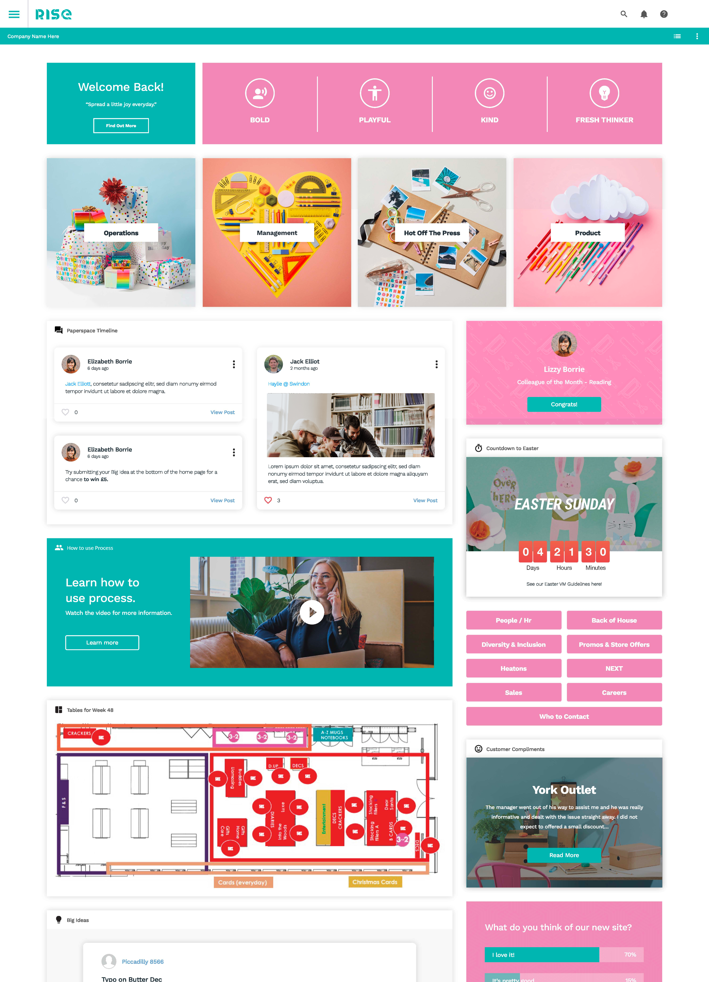 Phase 3: Training
According to a BambooHR survey, three quarters of new hires said training during the first week on the job is most important to them. 
Meanwhile, 41% of HR professionals felt they needed to update training in onboarding.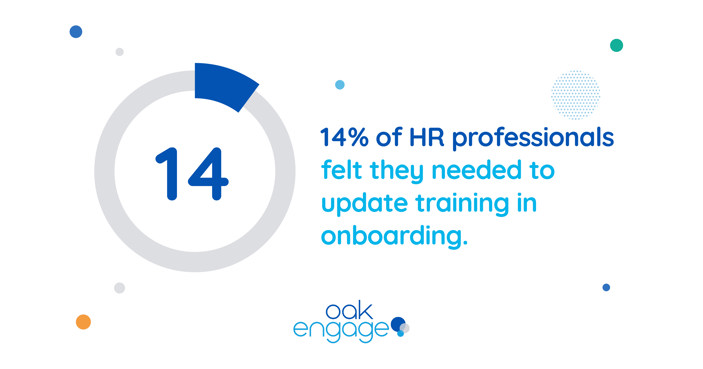 Important Note:
Try to not overwhelm your new hires with too much information. You should find the right balance of what you want to communicate first and then ease employees into the next stages.
Training sessions give your new hire an overview of your company culture and an insight into your goals.
It's important that this phase offers an employee relevant information about the teams within the company, processes and policies. This is also the time to set role-based goals and objectives for the next 30,60,90 days to show the hires what they need to focus on.
Phase 4: Easing Into the New Role
Finally, it's time for your new hire to ease themselves into their new role.
Hopefully by now, they should be well up to speed with how the company works and what their own specific goals are.
As a HR manager, you should be using this period to review the expectations of the organisation and employee to ensure they match up.
This phase needs to be filled with conversations about their progress in becoming an integral part of your organisation.
Your HR Onboarding Checklist 
Not sure where to start?
Download your employee onboarding checklist of to-do tasks that HR staff need for retaining a new hire:

Conclusion
A great employee onboarding program is structured, strategic, and scalable. It goes beyond administrative paperwork to help your new team member feel valued, included, and a successful member of your team.
But a strong onboarding process can become more difficult to manage consistently as you scale.
That's why onboarding systems continue to be a top 10 technology investment, with 83 percent of employers saying they have one currently in place. 
A modern digital solution like Oak can help you execute a more strategic, efficient, and streamlined process that can improve new hire satisfaction, retention, and productivity.