A mobile intranet app is vital for the modern workforce. You may be thinking 'we've managed this long without one', but this may be holding your business back. 
Millennials make up 50% of the global workforce and yet are also the least engaged at only 30%. Pew Research Centre found that 93% of millennials use mobile phones, so if you're not engaging with this demographic, there's some type of technology you may not be utilising.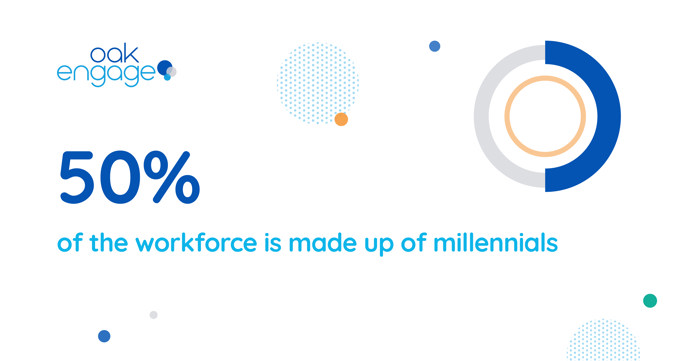 It is also reported that 80% of the workforce is deskless, meaning that a lot of your workforce will have limited access to desktop solutions.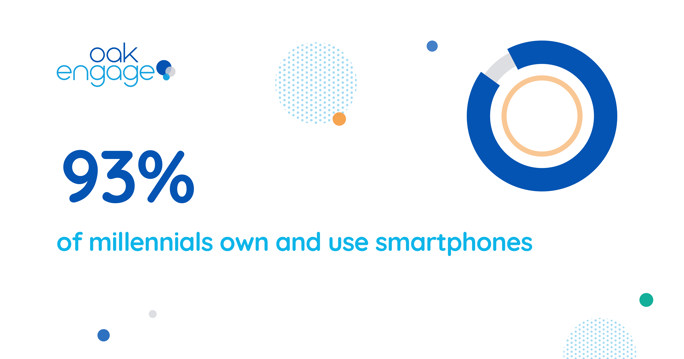 All the signs point to needing an immersive mobile app to connect with the modern workforce. But, it isn't one size fits all and you need to choose a solution suitable for your employees and company.
We will be giving you a detailed overview of how the Oak Engage mobile app can fit YOUR business. We will take you through the specific benefits, features and industries a mobile app can be useful for.
In this blog: 
Why Do I Need a Mobile App? 
How is Oak Different From the Rest?
What Industries Could Benefit from the Oak Mobile App?
Top 3 Benefits of an Oak Mobile App
How Do You Get Started With The Oak Mobile App?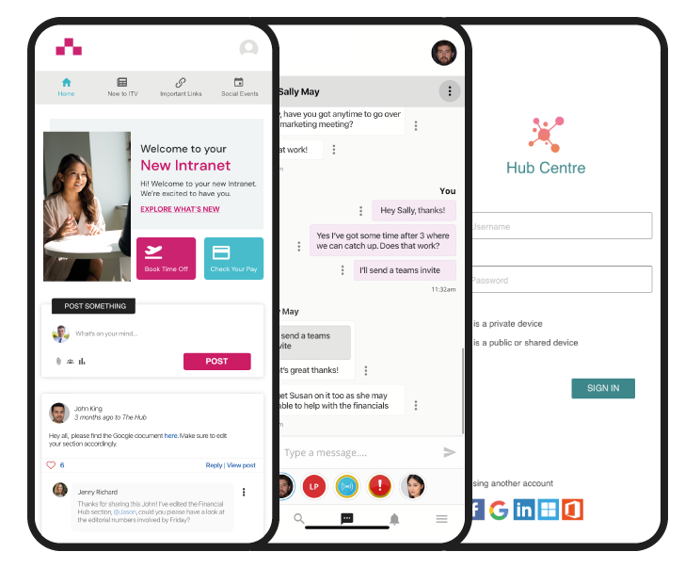 Why Do I Need a Mobile App for My Business?
Do you have deskless workers, hybrid/remote workers or teams across different locations? If the answer to any of these questions is yes then you really need a mobile app and here's why.
The dynamic of the workforce has changed dramatically over the past two years and with that, connectivity poses different challenges. We have relied so much on technology during and since the COVID pandemic. 
What many businesses have (or don't have) at their disposal, makes it challenging to keep employees engaged and informed. This can leave a disconnect between the business and its workforce, leading to disengagement and higher people turnover. 
Mobile apps help to inform, engage and reconnect in intuitive ways. We read the news, connect with friends and carry out so many other day-to-day activities on our mobiles. Why can't we do the same for work? With less face-time in the office, embracing new ways of communicating is imperative. 
How is Oak Different From the Rest?
If you're in the research phase of implementing a company mobile app or you're just curious about the concept, you'll want to know how Oak is different from others in the market.
Even though our technology is cutting edge and easy to use, it's the personalised experience that Oak offers that really sets us apart. 
We felt we found a partner in Oak. We want to help set the direction for the product and the fact that it felt like a partnership made it a perfect fit.
John Gierl, Chief Information Officer, NEP 
From the design phase to full-cycle implementation support from our CS team, Oak offers a unique experience throughout. 
Our design team will create an app that encapsulates your brand identity. Another way that you can connect with workers that may otherwise not have much exposure to the internal brand.
More unique aspects of Oak are Push Notifications and social features, giving it the feel of a fully authentic mobile app. Users will see relevant, urgent updates instantly and will be able to communicate with each other and leadership through instant messaging. Everything is done with ease. 
So to answer the question, Oak is very different from the rest. 
What Industries Could Benefit from the Oak Mobile App?
An Oak mobile app can benefit pretty much every industry. But, we have whittled this down to a specific few to show you how Oak is not a 'one size fits all' solution. 
Retail 
In retail, the employee experience varies dramatically from day to day. Their experience reflects the customer experience through the service they provide, which obviously impacts the success of the business. Whilst you might not be able to control how busy a store is or how polite a customer is, you can make employees' jobs that little bit easier. 
An Oak mobile app provides retail workers with a solution that gives them the tools they need. Through content management they can access important policies, as well as book holidays, check rotas and payslips all in the same place!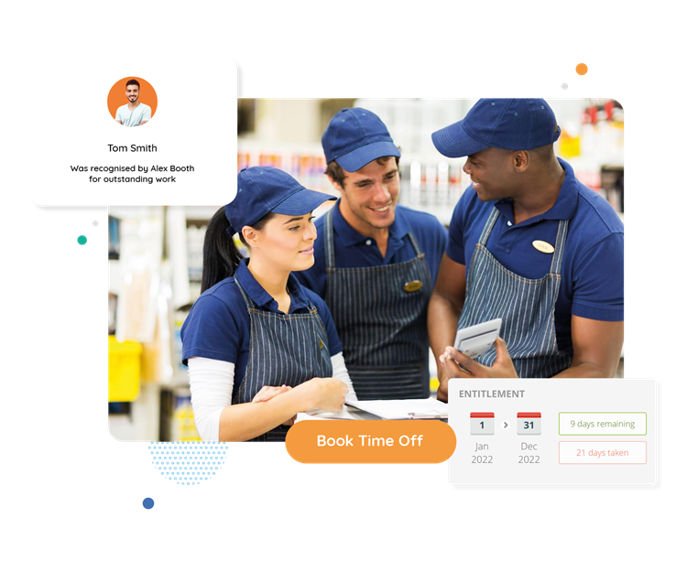 Through Push Notifications, workers are kept informed about an important shift or store updates in an instant. Social timelines also offer a unique way of consuming company news, in the same way, they would check their social media feeds. 
---
Recommended Reading 📖: Industry Solutions: Retail
---
Utilities 
Efficiency, productivity and engagement are paramount in utilities. The Oak mobile app modernises the approach for utility workforces with centralised information and personalised experiences. Communication, information sharing and project workflows are made so much easier, particularly in a predominantly deskless workforce. 
Through Smart Delivery, employees can cut through the noise with targeted and specific updates to their mobile devices. These can also be sent out via Push Notifications ensuring they receive these updates in a timely manner. 
Oak's content management platform is also fully accessible through the mobile app, meaning important project documentation can be accessed simply. Communication and collaboration is a painless process.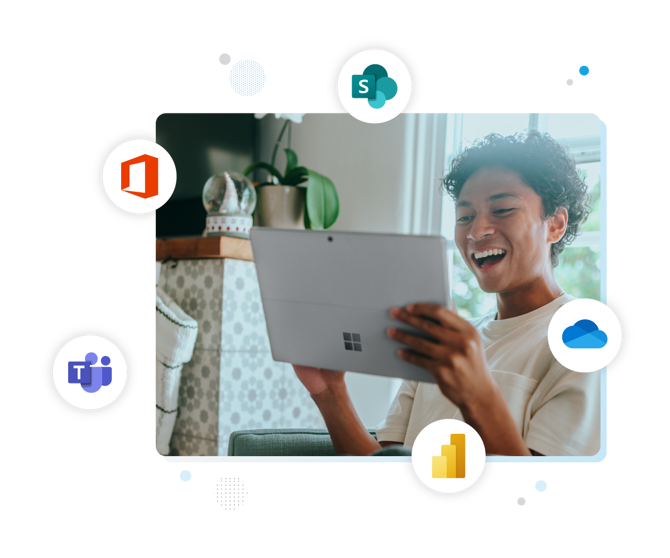 ---
Recommended Reading 📖: Industry Solutions: Utilities 
---
Healthcare
Healthcare is the most difficult industry to work in. The NHS people turnover being at 12% per year is evidence of that. You might want to invest in a mobile app to make your employees' lives a little easier, but your budget may be stretched. This is why an Oak app is a sound investment in the long run.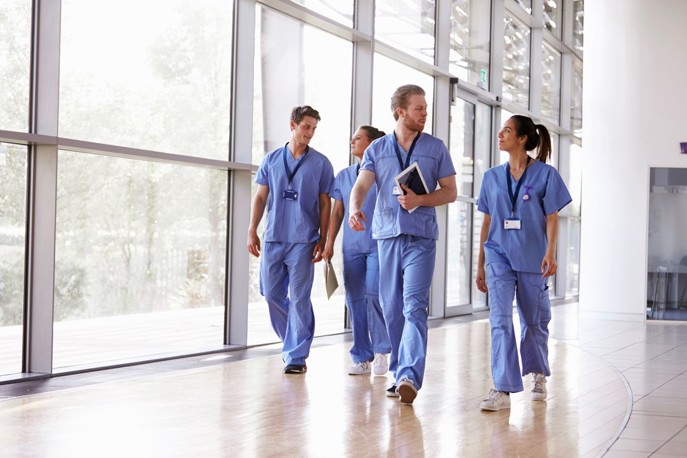 In healthcare, urgency is always required. Oak's push notifications alert workers through their app instantly. This is helpful for any shift changes or legislation that needs to be considered. One less thing on their plate. 
They can also access rotas and payslips easily through their app, causing less confusion for employees and hassle for senior staff dealing with questions relating to these.
---
Recommended Reading 📖: How to Improve Employee Engagement in Healthcare
---
Construction 
In construction you need onsite, office workers and third parties to be connected to make sure projects run smoothly. This is where the extranet feature of the Oak mobile app comes in handy. Members of specific projects can access all relevant info and they will also receive push notifications in the same way as employees. No more wondering if an external contractor got that memo about a change of site location.
Accessing project documents needn't be an added pain for employees either. Employees can view policies, procedures and content through their mobile app. No more miscommunication, lost files or duplicated content. 
Automotive 
In the automotive industry the number of sites can cause issues relating to communication and employee engagement. You may have multiple garages in a single region of the country, meaning that even in localities, employee engagement can be a challenge.
With social feeds and Smart Delivery, Oak helps to make internal comms more personalised and engaging across all sites through their mobile app. Smart delivery helps curate content specifically for the individual through newsletters and their content feed, meaning that EVERYONE sees the right content regardless of what garage or site they work in.
---
Recommended Reading 📖: Industry Solutions: Automotive
---
Top 3 Benefits of a Oak Mobile App 
If you hadn't gathered already, a mobile app can bring your business several benefits. We have categorised the top 3 benefits of an Oak mobile app. 
Speed
When it comes to delivering and enabling access to critical information, speed is paramount. With Oak Engage's mobile app you can connect with your workforce 24/7. Through Push Notifications important updates are communicated to employees without the need for them to even open their app!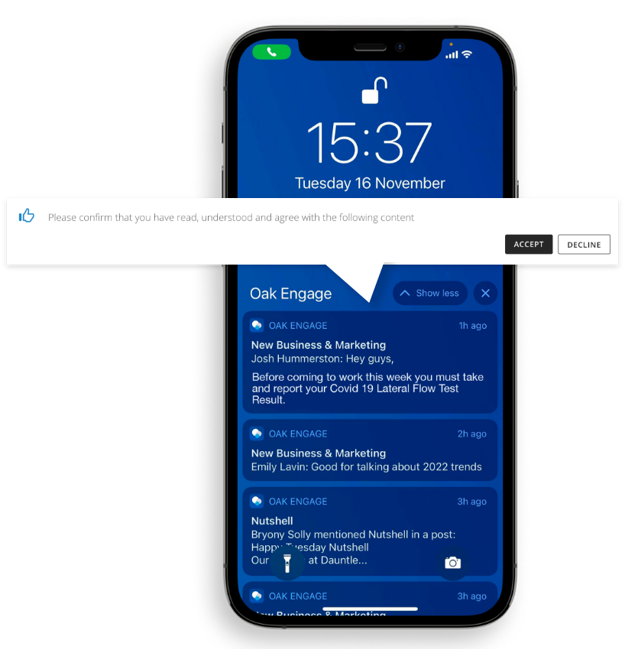 Full, centralised navigation of tools through the app will also mean speed of access. Deskless workers will have access to key documents and information in seconds anywhere, anytime and regardless of their shift pattern. 
Security 
Concerned about potential security breaches of a mobile app? 
You can enable conditional access to restrict who can download the app and who is aware of it. Downloads of the mobile app can be confined to companies or specific devices. For industries where information is particularly sensitive, this is a critical function.
Your Oak mobile app will also have biometric authentication enabled for added security before access.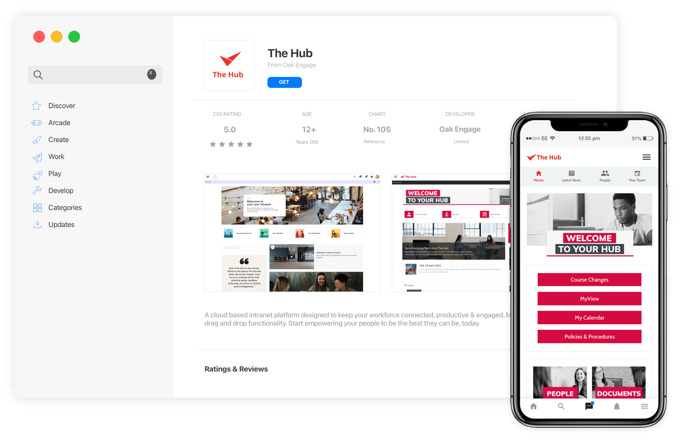 Immersive 
Some mobile apps or browsers offer limited capacity compared to the desktop version, but Oak Engage's mobile app offers the full immersive experience of its desktop equivalent. 
A branded app that encompasses your identity, helps to cultivate trust, improves brand identity and increases user participation. Our dedicated design team helps you to tailor the mobile experience for your employees. This helps ensure that key messages are received and understood.
So, How Do You Get Started With The Oak Mobile App?
Getting up and running with the Oak mobile app is really straightforward! You will be issued with your branded mobile app and we'll aim to launch it alongside your desktop site. 
Onboarding users is easy. Oak integrates with most user databases like Active Directory, so does not require an email address to access it. Since it is available on IOS and Android store (permissions dependant), employees will be able to find and download it in a few seconds. 
The app itself is intuitive and easy to use, so getting to grips with it is pretty simple. However, if you do need guidance on how to use the app, there are Oak Academy courses that can help.
Using a mobile app is a much cheaper option for large deskless organisations, with fewer licences being required to enable the use of systems that deskless workers need access to. Oak integrates with several third-party systems and applications, meaning that an employee's Oak app is the gateway to everything they need to do their jobs. 
Conclusion 
The Oak Engage mobile app is the future of work in the palm of your hands. A speedy, secure, smart solution that gives your entire workforce more connectivity to their organisation than ever before. 
If you're still not convinced, you can learn more about our mobile app here or book a demo today! 
Keep updated on all things internal comms and employee engagement through our social channels.