Keeping employees engaged and aligned with company values and purpose is essential to keep your business running like a well oiled machine, but it can also be challenging. How do we solve this? Internal communications and HR functions can take a lot from marketing principles to create content that really resonates with employees. 
This blog will explore internal marketing, what it is, why it's important and how you can start getting into the marketing mindset when communicating to your workforce… 
What you'll learn: 
The power of internal marketing
What benefits internal marketing can bring to your business
How to use communication methods to engage your employees
The importance of employees feedback in your communications strategy
How to start utilising storytelling in your communications 
What is internal marketing? 
Let's start with just marketing. Marketing is the art of persuasion - it's about successfully communicating an idea and building a connection with people. 
Internal marketing follows exactly the same principles, promoting an idea - a vision, goal, culture or mission - but focuses on communicating messages to the employees within your organisation.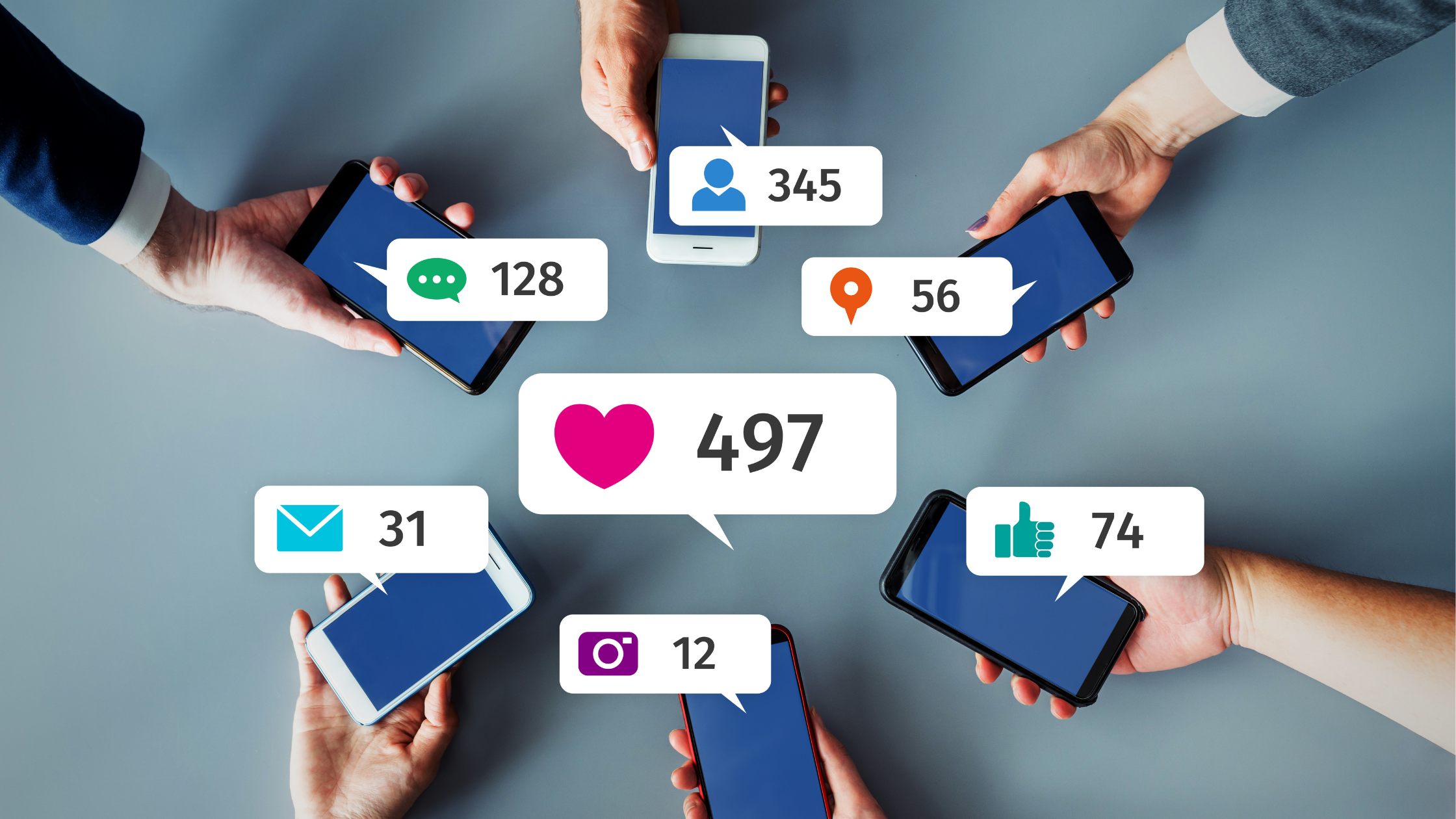 With purpose and belonging high on the agenda for employees job satisfaction, internal marketing is powerful and helps you build a strong employer brand which can have a big influence on employee engagement and really takes it one step further with involving employees in your brand journey and story. 
What are the similarities between marketing and internal communications? 
Internal communications and HR are more similar to marketing than you might think and these functions can definitely incorporate marketing principles into their communication strategy. 
Internal communications and marketing are similar in the sense that both teams are creating content for a specific audience and they want the content to really resonate with that audience. They share the same goal of having an impact on how people think and feel with the hope of influencing what they do. 
Why is internal marketing important? 
Having employees who feel aligned with your vision and values is  essential for building a successful business, but only 21% of employees feel completely aligned to their company's vision.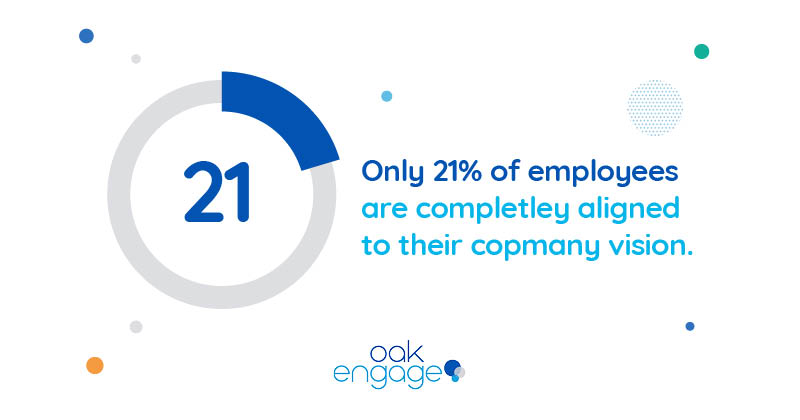 Not only that but 3 in 4 employees feel like they're missing out on company news. Internal marketing is your way of reaching your employees and ensuring your messages are heard, and has a whole host of benefits…  
It helps boost alignment with company goals: When employees feel aligned with company goals, it gives them a sense of purpose and ensures everyone in your organisation is on the same page. 
It helps with company culture: Your company culture is one of your most valuable assets. If everyone feels passionate about their work, everyone will be working towards the same vision and embrace collaborating and forming connections with one another. 
It helps boost employee advocacy:When employees feel connected and engaged with their work and aligned with your mission and goals, they'll become your biggest advocates.
It helps with employee engagement: Good internal marketing efforts keep your employees updated with what's going on in the company and involve them in communication, making them feel involved and valued.
It helps with employee retention: Open, transparent two-way comms means employees can feel heard, valued and motivated which creates feelings of belonging amongst your employees. 
Utilisting marketing principles to craft your Internal marketing strategy and help you communicate can completely transform the way you engage with employees.
When you shift the way you approach your comms and tackle them from a marketing mindset it opens up a whole range of avenues where you can really be creative with your messaging and gets you in the mindset of your customer (in this case, your employees) so you can really think about what will inspire, engage and motivate them.  
5 Ways to do Internal Marketing
There are so many ways you can creatively communicate with your employees, but here are some of our favourites… 
Social Media Style
Marketing analysts have found that we're exposed to 4k-10k advertisements every single day. This might seem like an excessive number but think about how many ads you see each day - on packaging, the radio, your morning commute, social media - were exposed to thousands of messages.  
Because we're exposed to so many messages, internal communicators must find creative and intuitive ways to communicate with their employees. Communicating with your employees using an omnichannel strategy which incorporates a social media style format is so much more effective and engaging than email and the outdated top down communication methods. 
An Oak Engage intranet really gives you that social media style digital space to interact - think homepages populated with multimedia content, the ability to like, share and comment with others and personalising content for particular employees - this style of communication is essential for cutting through the noise and engaging your workforce.
Methods that allow for two way communication are vital for showing you value your employees' voices. 
Branded Intranets 
Having a branded intranet is one of the best ways you can market internally. It extends your brand into the digital world and is a great way to remind employees of your values and take your culture in the online space. 
Five Guys are a perfect example of this with their intranet 'Chatty Patty'. Five Guys wanted an intranet and app that completely reflected who they were as a brand. Their intranet is populated with daily updates and stories from stores across Europe, connecting everyone across the business, no matter where they're based.  
Their programme 'The more you learn, the more you earn' which empowers their employees by giving them access to all the right tools and training, but rewarding them at the same time.  Having a branded intranet to promote schemes is a great way to expose employees to new initiatives. 
A branded intranet and strong messaging that incorporates your brand values are the perfect communication powerhouse to really promote your ideas and messages. Whenever you're curating your message, think about your messaging and how you can continuously relate it back to your company values. 
Well-being initiatives 
Did you know that 87% of employees consider health and wellness offerings important when searching for a job? The wellbeing of your employees is incredibly important and having wellbeing initiatives in place in your company really helps to strengthen your employee brand, improve retention and will aid you tremendously in the search for top talent. 
Act on feedback 
Marketing is all about understanding your employees and what motivates them which is why gathering feedback and data from employees is a great tool to utilise.
Pulse surveys and engagement surveys are a great way to assess how your employees think and feel about things going on at work and are great for making employees' voices feel heard. Employees will understand that they have an impact and their voice is heard with what goes on in your business.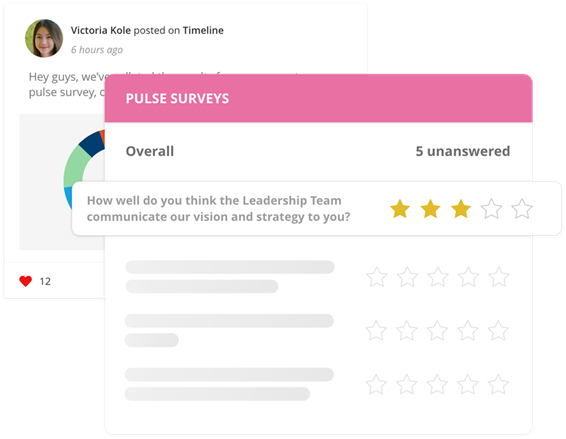 Tell A Story
Storytelling isn't a new tool, it's been around since the dawn of time. 30,000 BC to be exact. Storytelling has evolved from art carved into cave walls, to The Bible, mythical fairy tales and then to today's photographs, social media, television and much more.
The evolution of storytelling shows us how people learn and communicate. And it's one of the most powerful tools of marketing, helping to create emotional connections and makes what you're trying to get across more relatable and engaging. 
Here are some of the best ways to incorporate storytelling into your messaging: 
Have characters in your story 
Showcase a journey
Use emotions 
Make it easy to take action 
Conclusion 
By adopting the mindset of a marketer when approaching your internal communications and messaging you'll be able to really craft messages that resonate and engage employees across the business, making them feel more connected, involved and motivated in the workplace. 
Interested in incorporating storytelling into your messaging? Read our internal storytelling guide for internal communicators here.