Experiencing Content Chaos?
Document management platforms are becoming increasingly important - especially since the concept of a paperless office is becoming an everyday reality. This trend is evident when you take the recent growth of cloud based intranet software and services into consideration. When documents are stored in multiple places such as paper, laptops, USB sticks and email, it can result in companywide content chaos and it can be difficult to keep track of your document control. This can drain employee productivity and increase security risks. A modern, open-source based document management platform on the other hand, will change the way your business works forever.
Now more than ever, countries around the world are counting on intranet software to power collaboration, data sharing and records management. With more organisations adopting digital workplaces, records management is evolving, creating environments where employees can collaborate on more than just email.
Key things to look for in a document management platform: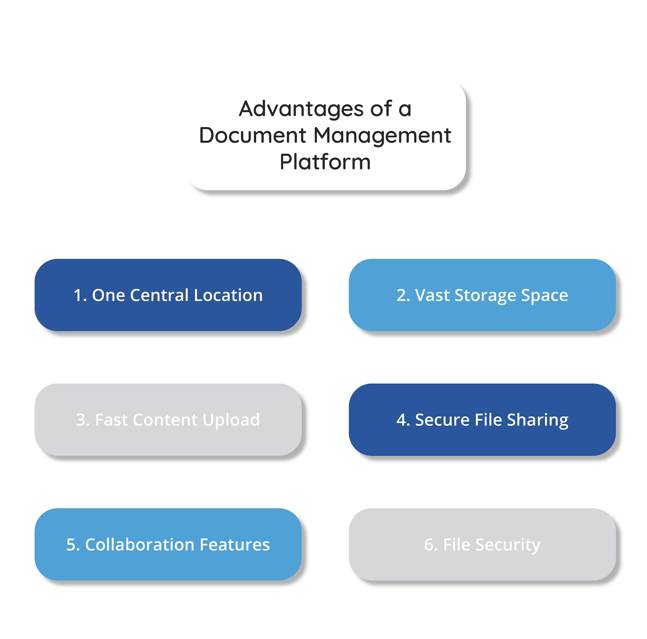 How your company intranet can be used as a secure document management system
Your corporate intranet is a secure home for all your business documents. However, document control is no easy task, especially when it not only involves paper, but countless digital channels. It's essential that your chosen document management platform stores and retrieves all of your electronic and paper documents, while being absolutely dependable to your business operations.
A document management platform can help your business create documents, edit them collaboratively and share them with other employees to be viewed or completed. This platform provides a single solution to help employees cut down on paperwork and handle their documents in one place, online. 
The paperless workplace has been a long-time coming but it's here for businesses who want to embrace it, especially those who already have company intranet or are thinking about implementing one. According to the Definitive Guide to America's Most Broken Processes, a report by Nintex, 39% of the people interviewed out of 1,000 employees from various industries said they have a broken document management/sales process within their organization and 49% said they have trouble locating documents. So, let's look at the reasons why your company must have a document management system and how it will boost your intranet.
   

10 Reasons why your company needs a document management platform
1. Eases Accessibility 
With more and more people working from home and with the rise of deskless workers, it's critical that employees have access to specific documents and policies when they are not in the office. In fact, 77% of business owners want to be able to access their files remotely. Having your documents online in your company intranet, can save a lot more time and stress. Document management systems make a time-consuming filing process with paper documents a thing of the past by allowing document control with a click of a mouse. By helping your workforce achieve tasks easily, your digital workplace can integrate systems seamlessly, with useful business applications.
2. Increases Employee Productivity
With document challenges accounting for 21% productivity loss, more companies are finding they need to adopt a new document management strategy that electronically converts active files and manages them via a secure document management platform. Uploading, editing and sharing documents take half the time, which allows employees to be more productive and ultimately more efficient. Having a company intranet allows your workforce to store all it's documents digitally in one single place, which can be accessed on the intranet from any computer or mobile device.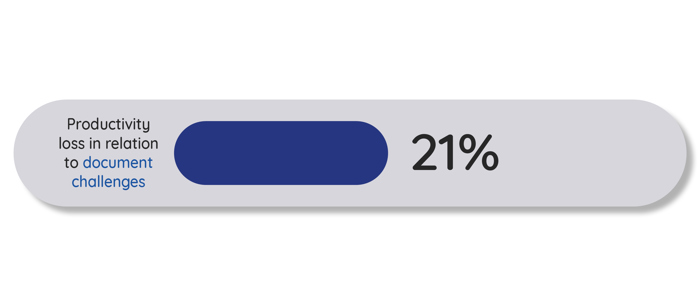 3. Keeps Employees Up To Date
It's critical that your employees are kept up-to-date with the latest announcements, documents or policies. With a company intranet, businesses can keep their workforce up to date by posting relevant documents or policies on their social timeline that they want their employees to read. 
4. Improves Security
Document management platforms help keep all of your company information safe and secure, especially any sensitive files that can put your business at risk. If you decide to use your company intranet to manage your company documents, you can have complete control over the files that individual employees are allowed to access and when they can have access to them. You can also control the degree of information that different employees and departments are given permission to access.
5. Free Workspaces
7.5% of all paper documents get lost so why clutter up your workspace with paper and physical folders when you could have everything on an intranet? Prevent lost documents with a secure document management strategy. Document management systems can not only free up your office space but also allow you to make your business processes more effective by providing you with a secure location to store your data.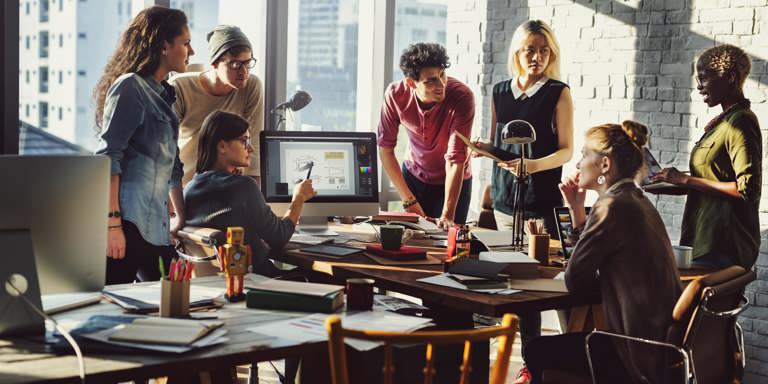 6. Easy Uploads
Document management platforms make records management easy and it simplifies document uploading. Workforces can upload content via drag and drop, multiple file uploads or through file sync. Drag and drop uploads allow people to simply drag files off of their desktop directly into their web browser to upload new files. This saves time and is an efficient way to upload multiple files simultaneously.
7. Enables Real-Time Feedback
One of the most useful aspects of having a intranet document management platform is enabling real-time feedback, comments and knowledge sharing. Commentary is an essential part of collaboration and boosting connectivity across the company, therefore having a social intranet to store your company documents enables users to communicate with their colleagues through online documentation. Commenting allows multiple people to collaborate on a document together and it gives them a place to contribute to the content and make the document better.
8. Increases Communication
Having a document management platform in place promotes quick and easy collaboration and communication amongst employees, especially across departments and remote locations. Having the ability to access documents and share them through their company intranet allows businesses to work together on a project easily and efficiently. 
9. Compliance
Handling every last company document responsibly can be difficult to deal with. This is because different types of businesses face different compliance requirements that need to be followed. Some of these requirements can be complicated as they come with their own set of privacy and security guidelines that need to be carefully followed. A document management system can make this process easier by providing you with features to automate certain actions for chosen files. This keeps your business safe from any legal trouble that can be caused by non-compliance while also making it easier for you to categorise every document.
10. File Organisation
Your document management platform should have a smart search for easy organisation of files and documents. This makes it easier to search for a specific document in one place, managing the rest of your files in the intranet.
How can we help?
If you're looking to implement a company intranet and would like to also use it as a secure document management platform, we can help;
Oak's intranet solution allows companies to store their important documents securely, in one place. It enables users to locate all content, past or present, quickly and there's no more wasting valuable time searching for important documents. Oak is designed to find whatever you need instantly, helping your employees save time and be more productive.
Feel free to get in touch and find out how Oak could work for you.