In the past, internal communications software was not viewed as essential for businesses. As long as you had a basic intranet people could access through their browser that would be enough.
Times have changed and technology has become a critical tool for internal comms. 
Any business with a remote, deskless or multi-location workforce requires internal comms software that connects all to the organisation and each other. 
In this blog, we will be giving you a guide to internal communications software so you can decide what type is best for your business. 
It includes: 
What is Internal Communications Software? 
Why Do We Need Internal Communications Software?
Benefits of Internal Communications Software 
Oak Engage Internal Communications Software
What Is Internal Communications Software?
Internal communications software is a pretty broad term. Everything from your document storage, to email and messaging, would fall under it. 
Simply, it is any type of technology used by a business for communication or information exchange between employees and the organisation.
These can range from single apps used for different functions or one core SaaS platform, like Oak.
---
Recommended Reading 📖: Internal Communication Audit (Step by Step Guide & Template) 
---
Why Do We Need Internal Communications Software? 
In the modern world, the software you use for internal comms is vital to keeping employees informed and engaged. 74% of employees feel like they are missing out on company news, which suggests that it's not something businesses are using to their potential.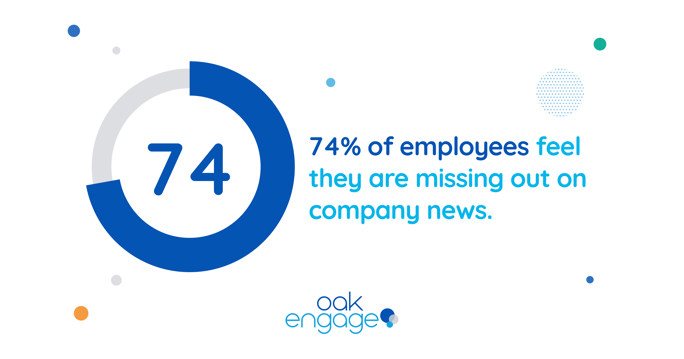 In any role at any level, we all need information and means of communicating with people, to do our job. The comms tools we use and the access we have to them are either an enabler or barrier to these things. Particularly with the amount of deskless and remote workers, internal communications software has never been more important. 
Oak's Future of Working report found that inter-department communication during remote working was an issue for 47.4% of leaders. This shows how the reliance on communication on technology has intensified with remote working.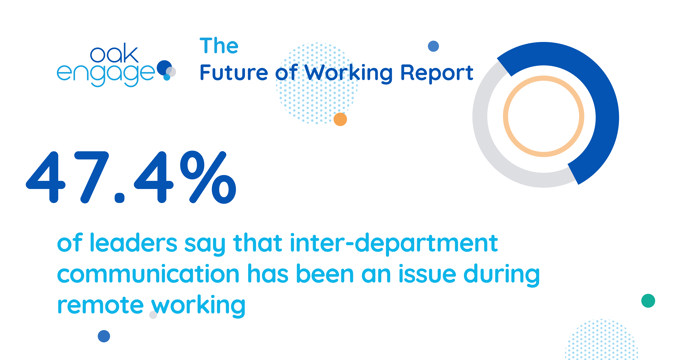 Benefits of Internal Communications Software 
If your internal communications software doesn't help boost efficiency, productivity or engagement then it's probably time to look at the technology you're currently using.
Maybe it's time to reevaluate and see how internal communications software can help.
But, if you aren't enjoying some of the perks of good technology, you may not even be aware of its capabilities...
There are so many benefits to getting it right. Here are just a few:
Reaching EVERYONE
A common issue facing internal communications over the years has been keeping deskless workers connected. Modern technology, namely mobile, has made this far easier.
Mobile technology now means that companies can reach and update deskless workers or those on the go. Through push notifications, they can get urgent updates through to who needs them and can access things like rotas and payslips on their mobile device.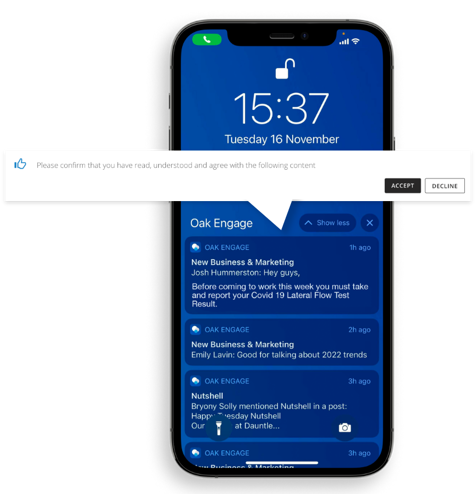 ---
Recommended Reading 📖: What is an Employee Engagement App? [A Simple Guide]
---
Connect People & Business
Having the tech to reach your audience is great! But, using your internal comms software to its potential means you can connect everyone to each other and the business.
Social intranet software gives us the opportunity to communicate with colleagues and engage with information in a way that is second nature to many of us in our daily lives.
By 2030 it is expected that nearly three-quarters of the workforce will be made up of Gen Z and Millenials. Bearing in mind how highly both of these demographics value technology, it is important to keep them engaged and connected with social workplace features. The digital workplace doesn't have to be an isolated place!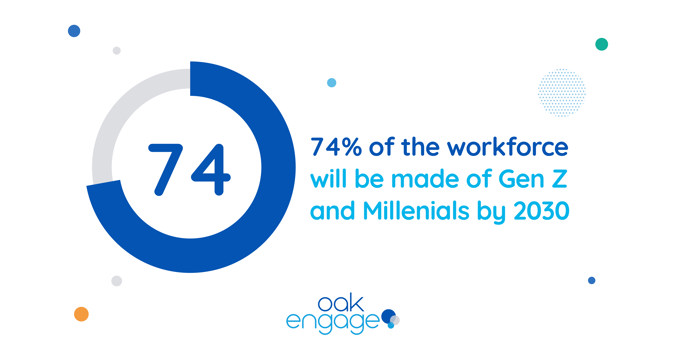 Faster Responses 
Not everyone is glued to their email 24/7. And even if they are, they may get lost in the 121 emails the average worker sends and receives each day. With more intuitive ways of communicating, you won't have to worry about delayed responses or the recipient not even getting the update at all!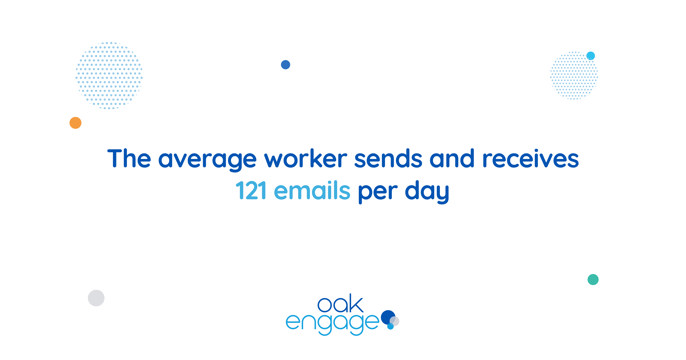 The right software ensures a message reaches the right person at the right time. Content can be tailored for different audiences and be delivered through the right channels such as push notifications. Quicker response times also mean that employees can work more efficiently. 
Employees Feel Valued
In the modern world where you might not get a lot of face-to-face interaction with employees, it can be difficult to make them feel appreciated. Your internal comms platform can be the hub of appreciation or recognition programmes. All it takes is a simple post to your timeline or a message thanking an employee for their input. 
Deloitte found that organisations that recognise employees have 14% better engagement than those that don't. You get a lot from quite a little.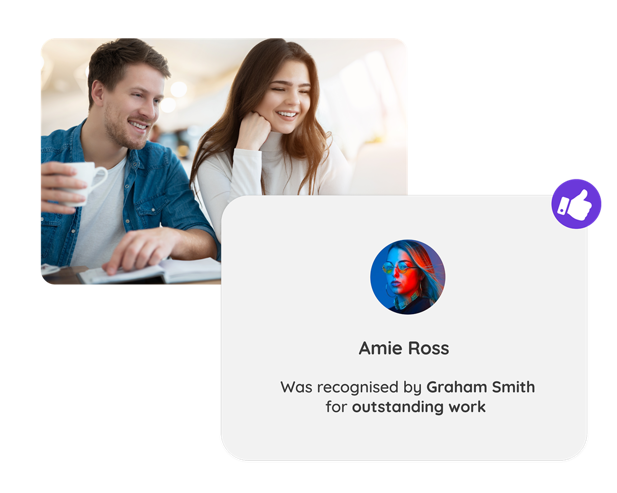 Sharing Information
Effective internal comms tools facilitate better collaboration between individuals, teams and departments. Not only can it make communication easier through instant messaging, but it can also be a central hub for information. Centralised information makes it easier to access and share.
 Having dedicated spaces for collaboration on your intranet also means that members of teams or projects can bounce ideas off each other in a secure environment! This is particularly useful if staff aren't all in the office or on-site at the same time. Even still it's useful to record any ideas there that you can refer back to and build on or use!
Oak Engage Internal Communications Features
Organisations need to take advantage of technology to move forward. Oak Engage is a modern internal communications platform that can help you do all these wonderful things! 
Take a look at some of the specific features of Oak that can help you improve connectivity within the business! 
Hubs & Communities 
Hubs & Communities on Oak can help bring a sense of belonging in a virtual setting. Not only are they good for collaboration and communication through teams, but also for the social aspect of work. 
Here employees can discuss mutual interests inside or outside of work. They can build and strengthen relationships, without even having to meet in person. They're perfect for creating a social environment for remote or multi-location workforces. 
 Company Branding 
Struggling to align employees with brand values? A fully branded intranet could be the antidote. 
A bespoke design specifically for your business can help promote your culture and connect people to the business. Everything from your logo, colour scheme and content can reflect the brand identity you want. 
A branded internal communications platform like Oak, can create a clear brand and value set that your employees can get on board with!
Homepages
Your intranet homepage should be…well, just like your home! It needs to be personal and relevant to the individual user. We understand the power of individuality.. 
With Oak, your intranet homepages are fully customisable and branded. The drag and drop function makes it so easy to create a homepage, that there is no need to get in touch with IT no matter what your technical skill. 
You can alter the layout of your homepage for users and departments while keeping on brand, so you can front-load the relevant applets and information. This boots engagement on your intranet and means users can get what they need from it.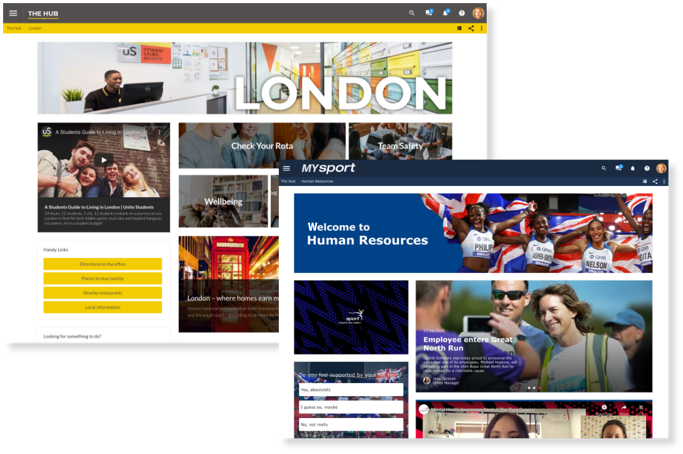 Extranet 
Internal communication isn't only about communicating with your own employees (confusing, we know). But anyone who is involved in a project, from contractors to vendors need to be connected too! Sometimes when working with external parties, wires can be crossed and this is where an extranet is invaluable.
With Oak's dedicated and secure extranet, project information is accessible and content targeted in the same way as your intranet solution. Need an external contractor on a different site today? Not to worry they'll receive a push notification through their mobile app. Make sure everyone on the project is on the same page!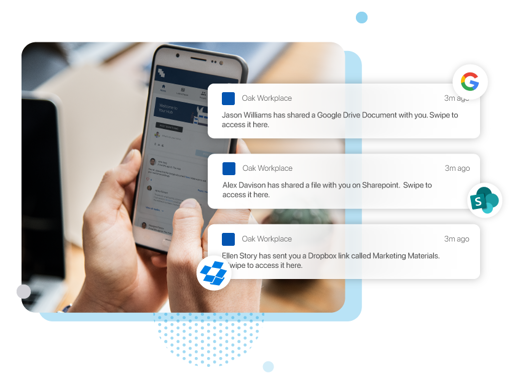 Content Management 
Communication isn't just about dialogue. It's also how we access and exchange information. 
An issue for internal comms teams and employees is that critical information can be in a variety of locations and difficult to find.  
Oak's content and document management platform is your central information hub and integrates with several 3rd party apps! The search function means employees can easily find the information they need and not spend their valuable time sifting through endless documents. 
From HR policies to multimedia and social content, Oak is the only information source your employees are likely to need.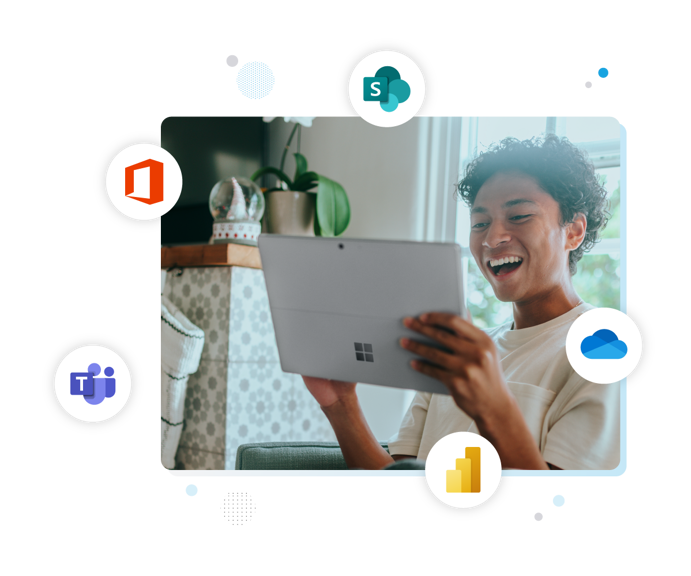 ---
Recommended Reading 📖: Oak Engage: Core Features
---
Hopefully, this blog has helped you establish why your business needs GOOD internal communications software and some guidance on how your journey to investing one. 
You can use your free Oak Buyer's Guide Checklist to keep you on track! 

We would love to hear your thoughts on technology in internal comms. Share your thoughts on Twitter and our Linkedin.