We've all had good and bad experiences as a customer in retail. It goes without saying we are far less likely to part with our cash again when we've had the latter. 
Retail is unique in the sense that how employees feel about their role is directly projected onto the customer. Customer-facing staff can make or break the customer experience. 
77% of UK retail employees are not engaged with their company's brand values. This is far higher than in other industries, so there is a real disconnect in the industry.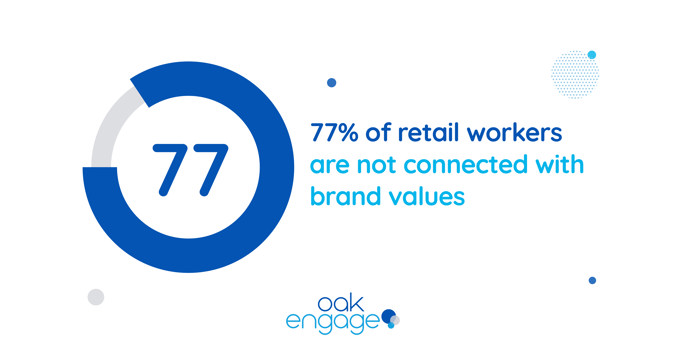 As well to customer experience, engaged employees can boost productivity, company reputation and team morale. Pretty much everything you could ask from your employees and more. 
This guide on how to encourage employee engagement in retail includes: 
What is Employee Engagement in Retail?
Why is it Important in the Retail Industry?
Reasons for Poor Employee Engagement in Retail? 
How to Improve Employee Engagement in Retail? 
What Is Employee Engagement in Retail?
Engagement is the emotional commitment an employee has to the organisation. Engagement is caring about your work and who you work for. It's no different in retail than in any other industry.
But, with most working shifts and in front of customers it is a different and often more difficult challenge.
Engaged employees greet customers with a smile, are knowledgeable and offer great assistance. Disengaged employees tend to provide poor customer service and drag the rest of their colleagues down with them. 
---
Recommended Reading 📖: What is Employee Engagement? The Ultimate Guide
---
Why Is It Important in the Retail Industry?
A Gallup report found that engaged employees are 17% more productive. Clearly, there's a direct link to the quality of work.
But what about the uniqueness of retail we mentioned earlier? Well, aspects specific to the role of a retail worker make engagement important in various ways. 
The reason this is so important in retail is the interaction most employees have with customers. Whether that be in-person, over the phone or digitally. 
96% of customers say customer service is important in their choice of brand. Engaged employees = better customer service = more sales. If you're a boss in retail, your life would be a lot easier if your employees were engaged. 
Reasons for Poor Engagement in Retail 
It's not just those awkward customers affecting the mood of employees in retail. You might be able to spot disengagement when it has taken hold, but how do you prevent it at its source? 
There are some really common reasons for poor engagement in retail that you may or may not have picked up on. 
Here are just a few: 
Disorganised Rotas and Work Schedules
One of your employees isn't happy. After a blissful week off they check the rota and to their horror, have to organise short notice childcare for Wednesday evening. This is just one example of poor scheduling causing havoc in the workforce. 
Not everyone wants to be on social media or WhatsApp, so it's not always possible to communicate the rota to good effect. 
You should set up a digital rota that is easily accessible for employees. It will avoid confusion and take some of the stress away from their working lives. It's particularly important when you consider that very few working weeks in retail will be the same because of COVID-19.
Stress and Burnout 
The Global Report of Frontline Workers found that the most common reason for retail workers leaving their roles was burnout (58%). It's no surprise given the stressful and fast-paced nature of retail. 
This is also due to particularly busy seasonal periods and the physical nature of many retail roles. Physically and mentally drained due to being overworked, it's no surprise that this is a huge problem within this particular industry. . 
Like everyone they need proper rest and tools to take care of any unnecessary stress in their roles.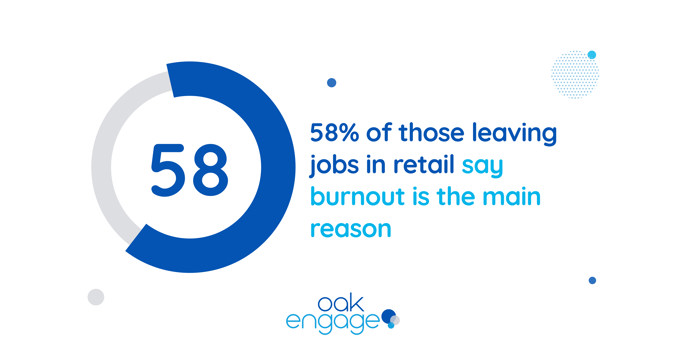 Lack of Interaction With the Boss 
Shift work can mean that retail employees don't get a lot of face-to-face interaction with their managers. This can lead to a lack of clarity, a sense of direction and a disconnect between themselves and their manager. 
Technology should be used the same way we do in our daily lives. Just because we don't see each other face-to-face does not mean we can't connect. A company's instant messaging platform can help bring that connectivity outside of the physical workplace.
How to Improve Employee Engagement in Retail 
Haunted by worries of a staff shortage over the Christmas period? An engaged workforce reduces your chances of absenteeism and employee turnover to make sure you have a full complement of workers ready to go. 
But how do you get from your worst fears being realised to the bliss of having a committed and connected team? Here are some practical tips to maximise engagement and productivity in retail. 
Make Comms Mobile Friendly 
A lot of retail employees will be working in-store and on their feet for large periods of time. So it doesn't make sense that internal communication is predominantly through email and desktop apps.
Modern technology makes engagement with deskless workers far simpler. You can connect with them through their mobile devices!
Company news, rotas, chats and other features of a modern intranet are accessible through an employee engagement app. No longer will your frontline staff be the last to know.  
Five Guys' mobile app has been accessed by 99% of users, showing the power of mobile technology in engaging with deskless workers.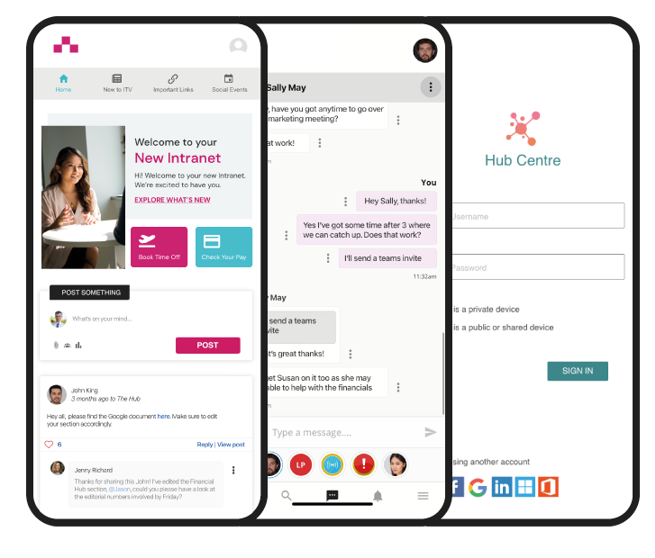 Recognise & Reward
Retail workers can have it tough. Some customers are hard to please and the reception your employees get from them may lead them to think their efforts are unappreciated. It's then up to you to make sure they feel valued. 
But, they might not always have time for a private chat at work and a celebratory message over the store tannoy might be a little much…
 An employee recognition feature on your company intranet will help establish a process for employee recognition and improve employee experience, making it easier, efficient and regular. 
---
Recommended Reading 📖: Employee Recognition in the Workplace
---
Encourage and Listen to Feedback 
Would you be engaged in your work if you felt like your boss didn't listen to you? If not, that doesn't mean the vast majority of your employees are the same. 
Give them the chance to provide feedback and make them feel more involved in any decision making that relates to their role. Pulse surveys with analytics dashboards allow for continuous feedback and give actionable data.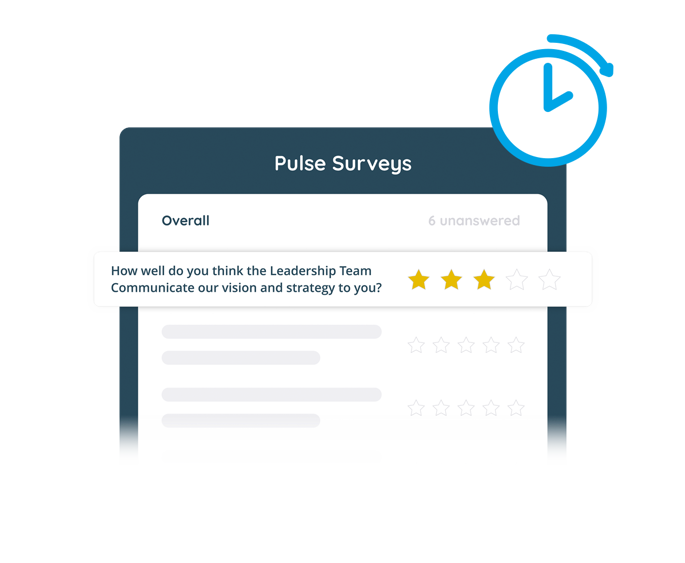 Open Communication
Open and regular communication is key to employee engagement in any role. Particularly if your employees are not always working the same shifts! Poor comms mean less clarity of duties, further isolation and a general disconnect. 
Employees should have ways of communicating with you and each other without patrolling the shop floor. Company instant messaging centralises and encourages open communication between teams. Whether it be individuals or group messaging, Oak's integrated chat function is an intuitive way for retail workers to communicate.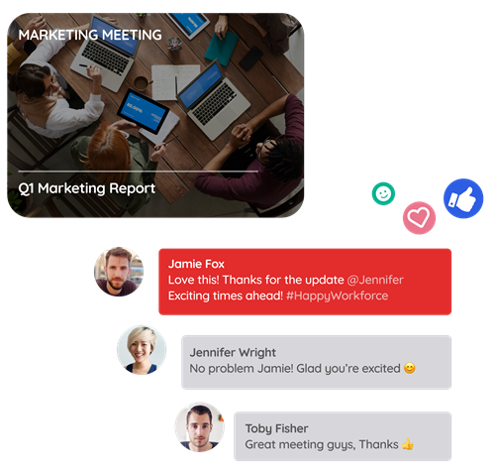 Encourage Social Relationships
Research shows that 36% of employees say having a friend at work makes them look forward to coming to work. It's such a driver in engagement that's sometimes overlooked and in some companies even discouraged!
The advent of social networks has seeped into working life as well as personal and can be a great tool for developing those relationships. A modern intranet like Oak is the answer. Employees can use instant messaging, schedule social events and talk about mutual interests on community hubs.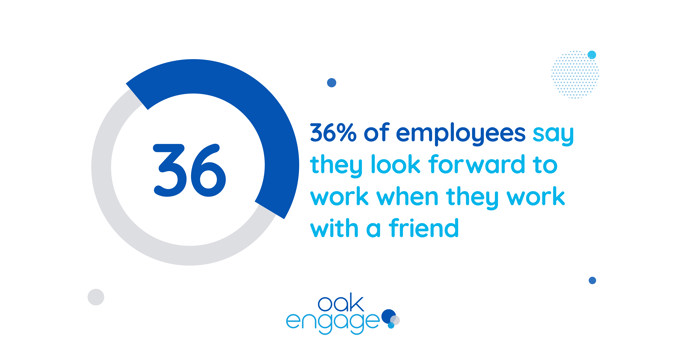 Manage Absences Effectively
The unpredictability of the retail sector's working patterns can cause a bit of confusion and distress when booking time off. Not just for employees, but for managers as well. Think about how often you have had to deny absence requests because you're short-staffed. 
With effective absence management, this will be less of an issue. Oak provides an absence management platform where you can not only book and approve holidays but also see who else is off on particular days! No more having to check the holiday planner every time someone makes a request. 
Does improving employee engagement in retail feel simpler than it did five minutes ago? 
We know how difficult industry retail is to retain and engage staff. But we hope this blog has shown you the importance of employee engagement in the industry and some actions to do it.