It's beginning to look a lot like Christmas!
Are you prepared at your company?
At the very least you should have planned your work Christmas party. Whether you've gone for a team Christmas dinner or cocktails, your staff deserve a celebration.
And the celebrations shouldn't just end there - there are plenty of other ways that you can engage and unwind your workforce this December. 
So let's get right into it.
We've put together a list of our 11 favourite ways to celebrate and unwind this Christmas. Whether you're working from home or in the office, there's something in here for everyone.
Have a Christmas Jumper Day
Whether you're in the office or working from home, encourage your staff to get their Christmas jumpers on!
Save the Children are putting on a Christmas Jumper Day on Thursday 7th December and you don't want to miss it.
Want to get involved? Here's how:
Step 1: Stop doing all that boring non-magical stuff for a second. This is going to be way more fun than tidying up or staring at your phone. 
Step 2: Sign up for Christmas Jumper Day and tell everyone about it!
Step 3: Get your jumpers ON! Your jumper is going to make you feel magical - because everyone who wears one is helping kids get the stuff they need most: food to help them see the fun and wonder in the world. 
Christmas Bake Off
Why not stir up a bit of Christmas competition in the office this year?
Have a great festive bake off and see who can whip up the best show-stopper.
Encourage everyone to get involved and set a day where all your employees can bring in their baked goods. This is a great way to wind down and enjoy some treats before Christmas.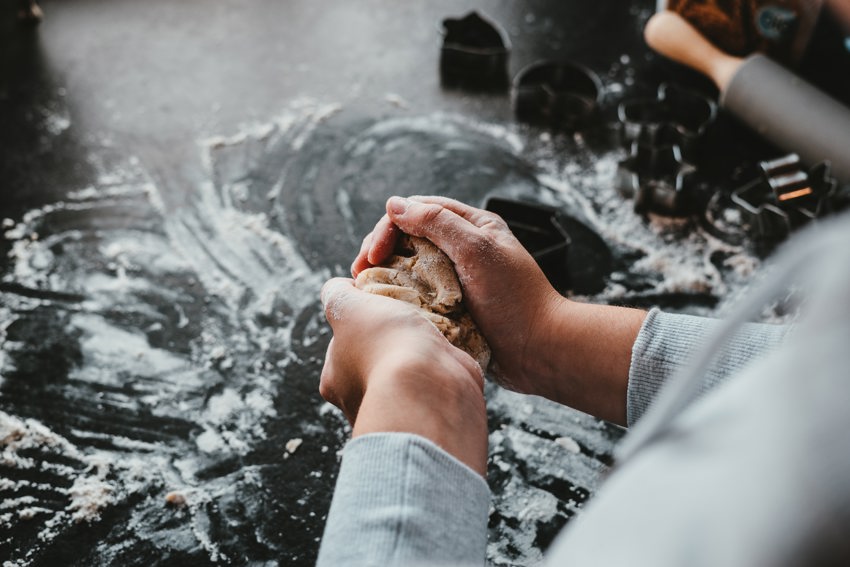 Christmas Intranet Theme 
Take advantage of Oak Engage's branding and seasonal themes to give your homepage that festive twist. Let it snow! Incorporate Christmas themed graphics, banners and colour schemes to create a festive atmosphere that gets everyone in the spirit. You could even customise your company logo with a Christmas-themed version.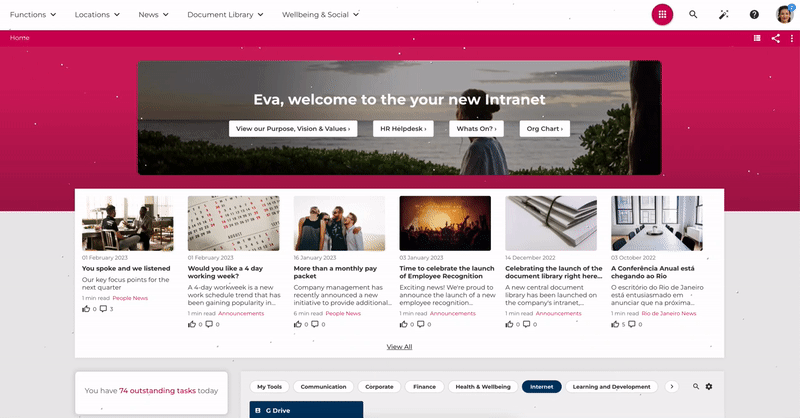 Christmas Box Send Out
Want to make your employees feel recognised and appreciated?
Sending them a Christmas box full of goodies is a perfect way to do so. Whether your workforce is deskless, office based or remote, you can put together a care package to engage with your employees over the Christmas break.
Depending on the size of your company, you could even send personalised care packages so each employee gets something they like. 
What better way to boost morale!
Some ideas include:
Chocolates
Books
Personalised Notebooks
Mugs
Coffee
Candles
The list goes on! 
Have an Office Secret Santa
Having a Secret Santa at work is all part of the run-up to Christmas, whether you buy a thoughtful present or a prank gift it can lead to some laughs in the office.
Put names in a hat and decide on a budget to spend. A general rule is £10-£15 but if you want to encourage humorous and novelty gifts, you could set a £5 limit.
Organise a date for the gift exchange and you're ready to go! A simple and fun way to get everyone involved in the festivities.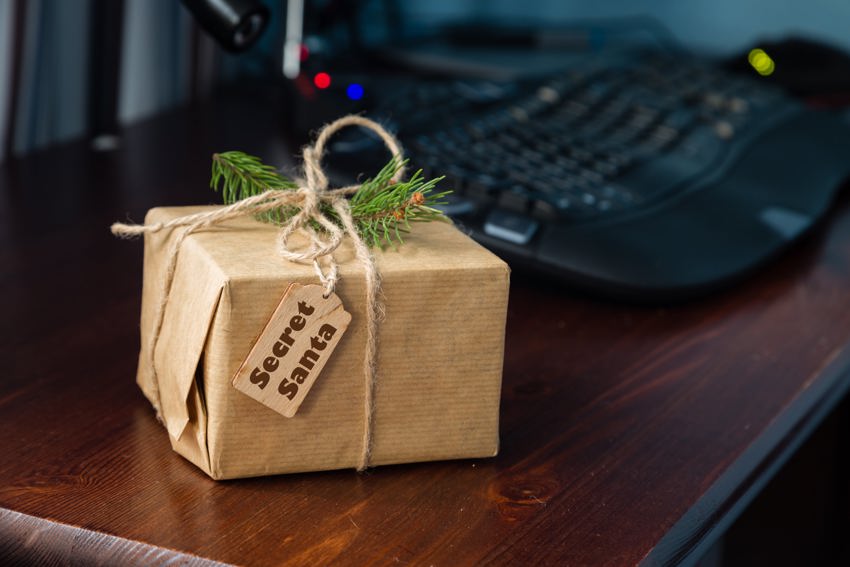 Set up a Christmas Spotify Playlist
Set up a company Christmas Spotify playlist to get in the spirit. 
Send it round your team and let them add their favourite Christmas songs. Whether you're working from home or in the office, everyone can enjoy the Christmas music while they're working.
A great way to help wind down this Christmas.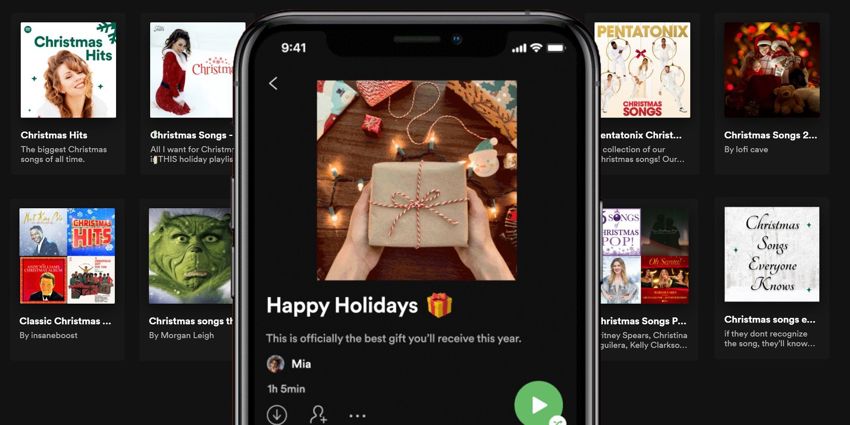 Here are 10 of the most popular Christmas songs to get you started:
All I Want for Christmas Is You (Mariah Carey)
Last Christmas (Wham!)
It's Beginning To Look A Lot Like Christmas (Michael Bublé)
It's the Most Wonderful Time of the Year (Andy Williams)
Holly Jolly Christmas (Michael Bublé)
Do They Know It's Christmas? (Band Aid)
Santa Claus Is Comin' to Town (Bruce Springsteen)
Blue Christmas (Elvis Presley)
Step Into Christmas (Elton John)
Fairytale of New York (The Pogues, feat. Kirsty MacColl)
Have a Christmas Quiz
Dedicate some time to have a team Christmas Quiz.
This can be in person if your employees are working in the office or on Zoom if you're working remotely.
If you're playing host – via Zoom, FaceTime or in person – it does take a little forward planning to put your rounds together. But the beauty of Christmas quizzes is there's almost endless material, with so many great iconic traditions to get everyone's brains in gear – from movies, music, adverts to food and even toys.
Create a Christmas Hub
If you have a company intranet, the perfect way to get your workforce in the Christmas spirit is to create a Christmas Hub.
Share everything you love about Christmas on your timeline, letting your employees interact with each other over the Christmas break. 
If you're having a Christmas Party, you can even create an event on the hub to produce a countdown to the main event.
Watch a Christmas Film
Why not pop on a Christmas film in the office while you're working on Friday afternoon?
It's a great way to get in the Christmas spirit and give your employees some time to wind down at the end of a busy week.
We've put together our top 5 Christmas films to give you some ideas:
Elf (2003)
Love Actually (2003)
Home Alone 2: Lost in New York (1992)
The Holiday (2006)
Miracle on 34th Street (1994)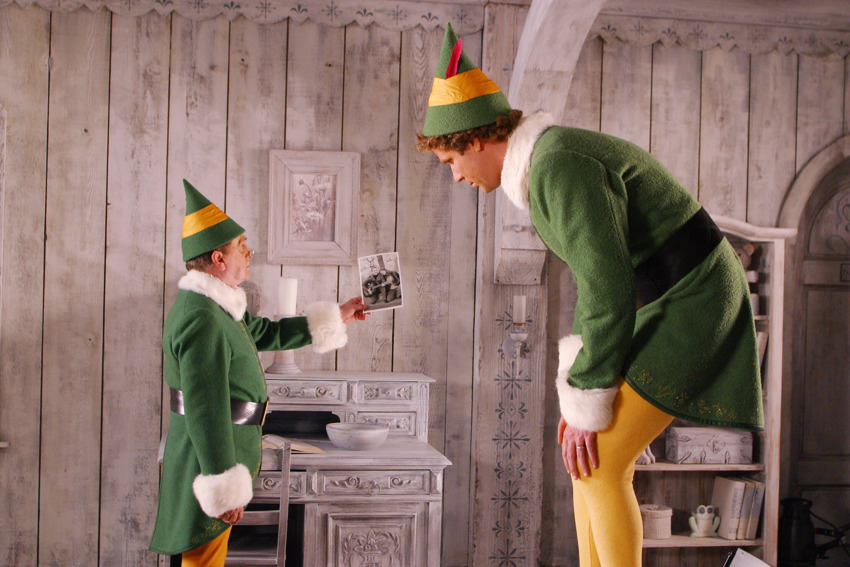 Rate your Christmas Tree
Get your employees to send in a picture of their Christmas trees and have a competition on whose is the best decorated.
This is just a fun way to get your employees engaged with each other and it gets people in the spirit of Christmas.
Host a Fun end-of-year Award Ceremony
To end the year with a bang, host a fun end-of-year award ceremony for your employees.
This doesn't have to be work related, for example, you could have an award for "The funniest employee." Run wild with it!
Feeling Inspired?
It's really important to engage your staff at this time of year and help them to unwind over the Christmas break so they can come back feeling energised in January.
The key message is to have fun with it!