The Secret to a Successful Engagement App

So, you made the step and decided you needed an engagement app to convey important internal communications to your workforce. The weeks of planning are done and now you're ready to hit the ground running and start engaging with your workforce. That's great, but it's not  always plain sailing getting  your team to engage with your app.
If you're from a relatively large organisation, it may seem daunting getting everyone onboard with your app and actively engaging with it. Everyone is different and there may be things that attract some employees to the app that don't attract others.
Here at Oak, we've had years of experience with getting employees onboarded with their employee engagement app and we know what makes people tick. So, if you're needing tips on how to spice up your app to maximise your engagement levels keep reading.
Getting to Grips with Your Engagement App 
To help your team get familiar with their app, make sure to organise an onboarding session. 
Your brand-new engagement app is ready to go and waiting for the rest of your team to populate it with engaging content and put it to full use. But they'll need to be shown around and familiarise themselves with the platform before anything.
Therefore, it's important to schedule in time to introduce your workforce to their new platform. Let them have a play around with things, creating content, setting up group messages or even creating blog pages if they're feeling confident enough. The more your audience plays around with their engagement app the more likely they are to get used to the new system.
On the flip side, don't expect your team to get to grips with their employee app after one introduction. Like with any new system, it can take a while for people to get used to something new; some may be longer than others. According to Advanced Workplace Associates, it can take employees up to three months to adjust to a change in the workplace. Remember to support your team throughout the process and be on hand to give guidance to those who may be struggling.
Content is Key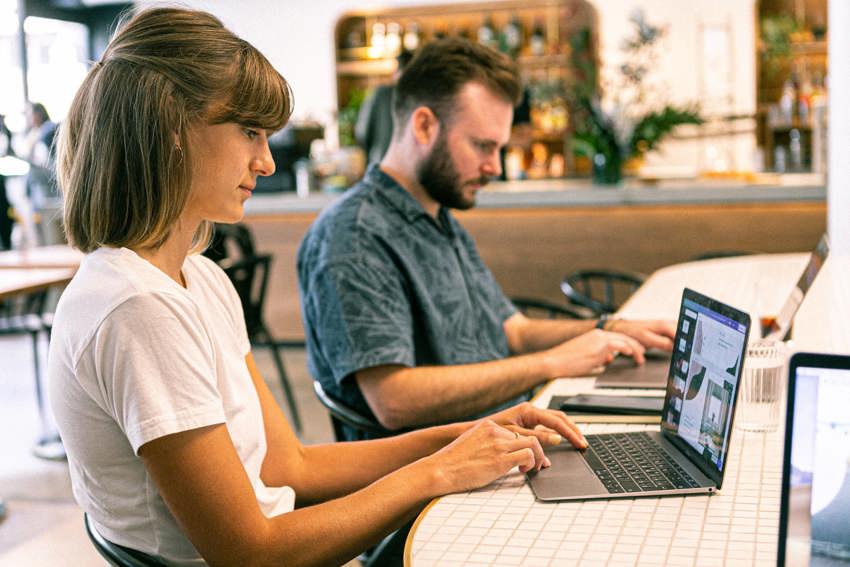 Looking for a way to draw in your workforce into their engagement app? Content is the key.
If you clutter your app with a load of mandatory reads and health and safety documents, it's likely not many people will visit the app regularly. Although that type of content is important and necessary to have on your employee app, try and post content you think your audience will be interested in.
Within Oak, the content possibilities are endless. Whether you want to create a TV & Film club, or you want to share photos from the last social event. We've got you covered. 
Remember to always keep content fresh and relevant. If you make a habit of reposting old, outdated content, it's likely your team will get bored of seeing the same thing and switch off from your app completely.
Don't Forget the Important Stuff 
Although you don't want to clutter up your engagement app with boring, mundane policy and request forms, it's still important   that they're easily accessible to your team.
Instead of having them taking up the main timeline, we recommend creating a separate space in your app for all this important information to go.
A great place to store important information would be in a 'Hub'. At Oak, we created Hubs to bring like-minded people together by sharing important information and common interests. Like we explained in our last blog post, 5 Reasons an Employee Engagement App is Needed in HR, you can use hubs to store important information securely and give your audience easy access. If you keep important information all in one place, it's less likely to go missing and you'll avoid the never-ending emails from co-workers asking where something is.
Make It Familiar 
Let's face it, if your engagement app doesn't relate to your organisation's design or identity, it's going to be hard for your audience to feel part of it.
Therefore, it's important to consider your brand's colours and identity when thinking about the design of your employee app.
Having an engagement app that is internally branded is important as it creates a consistent collaborative culture and keeps employee engaged. A study found that a branded app is more user-friendly and increased usage up to 90%.
Having a fully branded engagement app will represent your organisations identity and what your company stands for. Making your employees feel a part of something and enhance the experience of their employee app.
Here at Oak, we know that all organisations are different. We don't like to go with the 'one size fits all' approach, which is we made Oak fully customisable, meaning branding your engagement app up with your organisation's colours and logos couldn't be any easier.
Summary 
So there you have it, 4 ways to create a successful engagement app. Remember, the possibilities with an employee  app are endless, there is a tonne of things you can do to spice it up and keep your team coming back for more.