Promoting Positive Mental Health in the Workplace
If you didn't already know, this week is one of the most important of the year, Mental Health Awareness Week. Celebrated since 2001, the event is designed to bring to light the issues surrounding the stigma of mental health and promote the message of good mental health for all, the theme for 2020 is Kindness.
I think we can all agree that protecting your mental health right now is probably more important than ever. Living in unprecedented times may not have the most positive effect on many people's mental health, our lives have been turned upside down and we're having to adjust to the 'new normal'.
The workplace can have a big impact on mental health. A study by the Mental Health Foundation found that 1 in 6.8 people have experienced mental health problems in the workplace. Several factors in the workplace can contribute to poor mental health including heavy workloads, toxic working environments and poor management from a leadership team. Promoting good mental health and wellbeing in the workplace can go a long way for a business. Ultimately, it will create a positive workplace, increase the productivity of your employees and improve the overall dynamic of your team.
Although mental health in the workplace is a topic that should be at the top of the list for organisations, there is still a stigma attached within the workplace. A recent study found that 71% of workers would worry about telling their employer if they had a mental health condition. This staggering statistic suggests that something needs to be done about tackling mental health in the workplace.
So, in honour of this year's Mental Health Awareness Week, we want to bring to you some suggestions and ideas on how to look after your employee's mental health and break the stigma in the workplace.
Promote a healthy work/life balance 
A healthy work/life balance is essential to a positive workplace. Expecting your employees to work into the evening and weekends will most likely result in a decrease in productivity and can lead to a burn out.
Avoid asking your employees to do tasks outside of working hours and try not to send them emails on the weekends. This means your team can have their downtime, where they can relax and take their mind off work.
You can also promote a healthy working lifestyle by encouraging members of your team to use their annual leave. Annual leave allows employees to take paid time off work to rest and re-energise. According to XpertHR; employees who take time off regularly are likely to be more productive and are less likely to suffer from stress.
Discuss mental health openly 
One way to break the taboo surrounding mental health in the workplace is to not be afraid to broach the subject to members of your team. It's important to try and educate them on warning signs to look out for if someone appears to be struggling. Whenever you hold staff updates or company meetings bring up the subject to raise awareness within your team and let staff know of organisations that can help such as Samaritans and Mind.
If you think someone in your team may be struggling, take them aside for a chat to ask them how they are and if there's anything they need help with. A friendly conversation can be a real comfort to people that are struggling and may encourage them to open up.
Promote a positive working environment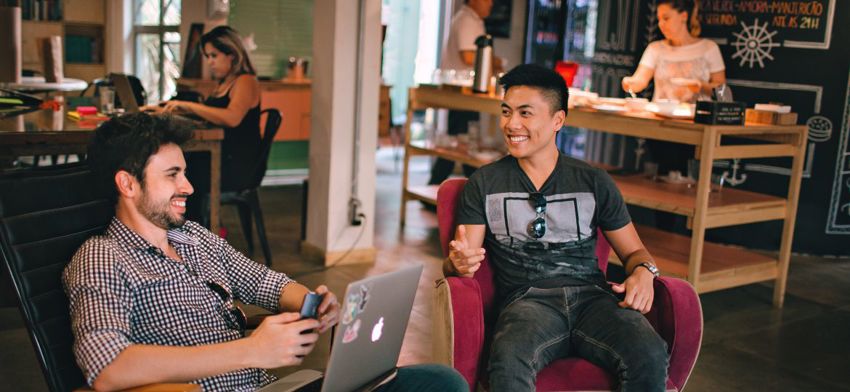 As mentioned before, a toxic working environment can be an attributing factor to mental health in the workplace. A toxic working environment will put a huge strain on your employees' mental health, it can lead to burnout, stress-related illness and chronic fatigue.
In order to develop a positive working environment, take a look at how your management team works. Is there a positive relationship between the managers and employees or do your employees live in fear of even having to communicate with their management team? 
Another toxic trait that happens a lot within organisations is the talking ban. It's natural for employees to talk to each other about things asides from work and it's something that should be encouraged and not punished for. Remember, talking is key to overcoming mental health issues and breaking the stigma.
Summary 
Mental health in the workplace is a topic that should be a priority all year round. However,  with only 13% of workers admitting to feeling comfortable talking about their mental illness at work, it's clear that there is still an issue regarding mental health in the workplace.  
Although these are just a few suggestions, hopefully, they can help you take the step to tackling mental health in your workplace.
---
Want to see more?
Get a demo with one of our digital workplace experts and see how Oak could work for you.
---