Measure Employee Engagement Remotely


Why Measure Employee Engagement?
Measuring employee engagement is a great way for you to evaluate the success of your employee engagement campaigns and overall level of satisfaction. Strong employee engagement is a determining factor of a company's success. If your people are happy at work, they'll stay loyal and put 100% into what they do. Therefore, it's key to have strategic plans in place to measure employee engagement.
Obviously, we're not going to ignore the elephant in the room - a lot of businesses are having to work remotely from home now because of the current pandemic. You may be sat thinking 'how can I measure employee engagement when I don't even see my employees anymore?' But fear not, it is possible.  
Despite employee engagement being considered a positive aspect by most companies, Gallup found that only 33% of employees are engaged whilst at work. It's self-explanatory but, if your employees are engaged, they'll be happier while at work and there's less chance of them leaving.  There's also the added economic benefit of not having to retrain/hire extra staff to compensate for low productivity.
Truth is, right now it's critical to keep on top of measuring your employee engagement. With the dramatic shift of the workplace and all the changes going on, now is a time where uncertainty is at its highest and it's crucial to ensure you're checking up on your people regularly. With your people now working from home, there's also the chance that employee engagement levels will drop due to distractions, and the obvious change in their working environment.
So, here are some ways you can measure employee engagement whilst working remotely.
Pulse Surveys 
If you want to gain an honest perspective of how your employees are feeling, why not send out a pulse survey?
If you're already familiar with pulse surveys, you'll know that they should be done every few weeks in order to give a quick insight into the health of your company. So, if you do keep up with distributing pulse surveys regularly, don't let the fact your company is working remotely stop them from reaching your employees.
During this unsettling time, there are plenty of topics that you can focus a pulse survey around to measure employee engagement. For example, it could be around how your employees are finding remote working and how they think your company has supported them during the working from home process or how happy they feel in their role since adapting to this new working environment.
Designed to enable businesses to gather data on your employees' opinions, they are a chance for your employees to give their own feedback and give you an insight into how they're feeling. A major positive aspect of pulse surveys is that they require minimal effort from employees due to them being short, simple and usually multiple choice. They can be completed in minutes!
Once you have gathered all your data it can then be used to identify any problems within your organisation, and you can work on this to form the basis of your next project.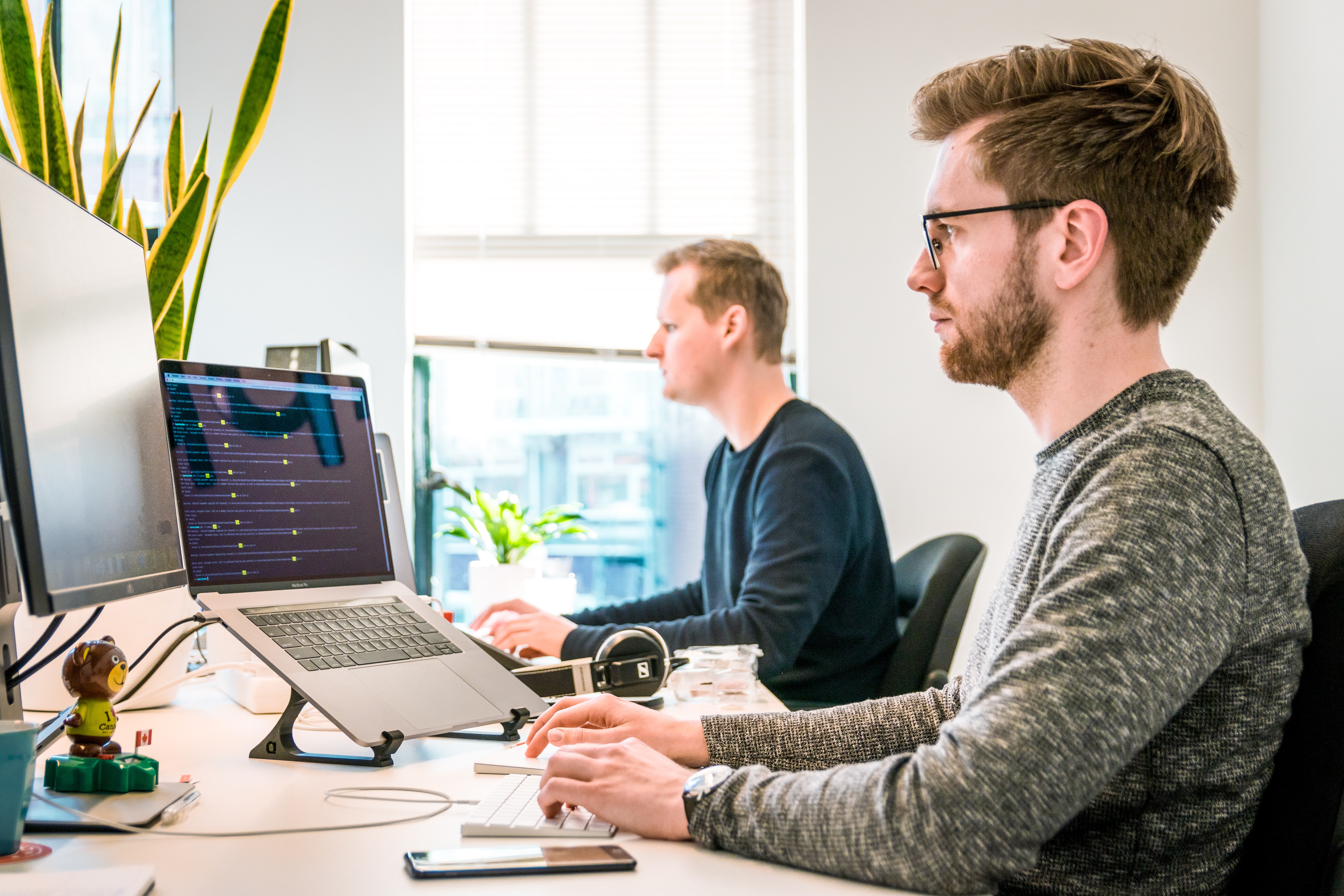 Schedule Regular Virtual Meetings 
Although you're probably communicating with your people regularly over email or through instant messenger, it's important to have regular contact face to face. It's important to remember that your employees have gone from seeing their colleagues every day to very limited contact, therefore having a chat with a familiar face could be crucial to their wellbeing.
These meetings are a chance for you to speak to members of your team one on one, to ask them how they're getting on with work, to discuss their progress within the company and to touch upon any areas that may be of concern. It's also an opportunity to gain feedback from your employees on ways that you can improve and a chance for them to bring up any issues they may have. One to one meetings are designed to make sure managers and employees are on the same page and help your employees stay engaged.
Don't forget, these meetings don't have to be focused around work. They can simply be a friendly conversation between you and your employee about anything; what they've been watching on Netflix, what book they're currently reading, what they're doing at the weekend.  As mentioned, the lack of contact is probably one of the hardest aspects of working from home, so giving your employees a chance to have a normal conversation away from work could be the pick me up they needed.
Social Engagement 
A great way to measure engagement remotely is to keep an eye on how your employees are engaging with content on your digital workplace. Frequent likes and comments with content on your digital workplace would largely suggest that your employees are staying engaged with your business.
If you notice a significant decline in members of your team interacting with content on your digital workplace, it may be an indication that the levels of employee engagement are starting to slip. If this does happen, take time to reach out to those members of staff who aren't engaging, ask them how they are feeling about work and try and determine whether there is a problem that needs fixing. Measuring engagement is often a case of being proactive rather than reactive.
How to Measure Employee Engagement - Summary 
So, there you have it, 3 easy ways to measure your employee engagement levels that can be done remotely. As I mentioned previously, it may seem like a challenging task, measuring employee engagement levels while living in a pandemic and all your staff working from home, but it can be done. And when disengagement is costing UK businesses around £340 billion every single year, can you really afford not to keep it up?
---
Want to see more?
Get a demo with one of our digital workplace experts and see how Oak could work for you.
---